You can play Free Fire and wreck the enemies with just about any weapon, but some are simply better than others. It is either because of remarkable stats or for other motives such as ease of use. You'll like to use weapons that will benefit you to defeat enemies the easiest and fastest. Since you have a lot of enemies, you need Free Fire best weapon. Check out our list below!
Free Fire Weapon Categories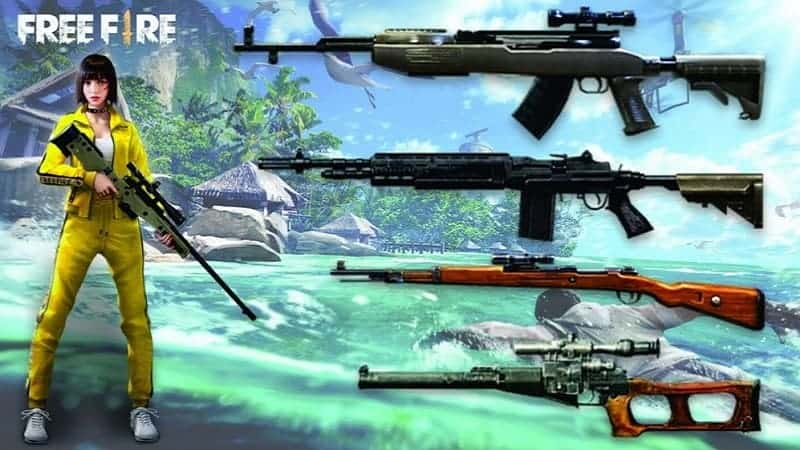 Like other battle royal games, Garena Free Fire has a stockpile of weapons from various categories. Each level in the game has a different difficulty level, so you need to change weapons as required. You can choose it from the available categories. There are at least 11 categories of weapons that you can find in the FF game. Here's the list:
Assault Rifle.
Marksman Rifle.
Sniper Rifles.
Light Machine Gun (LMG).
Submachine Gun (SMG).
Pistols.
Shotguns.
Launchers.
Bow.
Throwable.
Melee.
Free Fire Best Weapon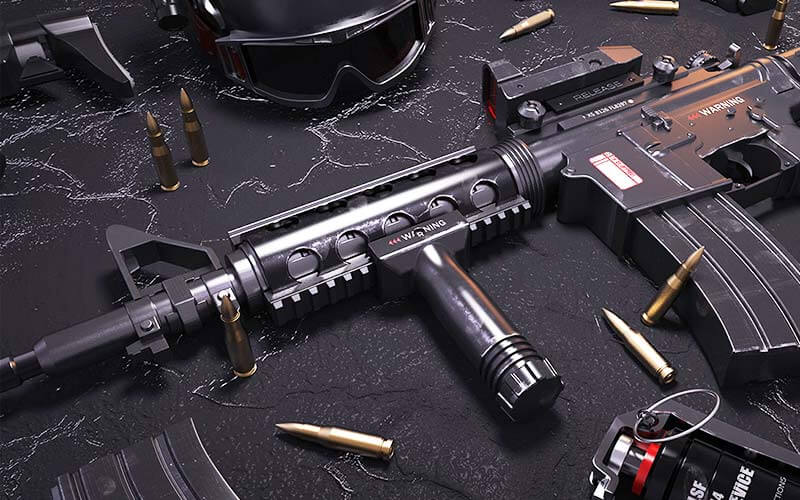 Finding the perfect weapon can be a super challenging and very tedious task. A quick tip: Choose a powerful and deadly weapon based on the effectiveness and damage generated. Here is our top recommendation to help you find the Free Fire best weapon.
Best SMGs in FF
SMGs are commonly automatic weapons. With a few exceptions, submachine weapons are made to perform better at close quarters. The high rate of fire combined with low stability enables them to melt opponents from just a few feet away. All that said, SMGs are extremely simple. The best recommendation weapons in the SMGs are:
Vector Akimbo: Launched in the latest patch, this version of Vector entails Dual-Wielding: carrying one weapon in each hand. They allow you to destroy enemies within range completely. However, be alert since they are not just unstable but also burn ammo quickly.
MP40: The damage output champion remains the MP40. However, the MP40's immense power is only adjusted by the equally large fire rate, which uses up magazines pretty quickly. Not to mention its high recoil, which makes it hard to maintain your shot stable while shooting. A better option is: use MP40 like a shotgun from a distance of a few steps.
Best Sniper Rifle in FF
They are as challenging to use as shotguns, but for very various reasons. To use sniper rifles, you need precision and finesse. If we had to pick the FF's best weapon in this category, the Kar98k is the answer. You can find the Kar98k lying around anywhere instead of in a dropbox.
The Kar98k can smoothly one-tap any target if you aim for the head as long as they aren't wearing a decent helmet. Other options with almost the same quality are AWM and M82B.
Best Assault Rifles in FF
ARs in Free Fire are typically all-around, with a good balance of range, fire rate, and stability. Even so, their balanced design allows them to be competent in all roles while still not excelling in any. Despite this, they are excellent secondary weapons. They can assist you in a pinch when you're using a more highly specialized gun as your primary weapon. The best guns in this category are as follows:
GROZA: What's attractive about GROZA is that it can act like an SMG while producing the same level of destruction as standard AR. GROZA combines SMG handling with rifle power in some ways. It makes it deadly to destroy any enemy at short to medium ranges.
M60 is a powerful weapon with a massive magazine size that lets you spray the enemies into a corner.
Best Shotgun in FF
The Free Fire gun is a straightforward weapon. You hardly need any aim to use it effectively. The M1887 seems to be the only weapon in this class that outperforms the others. Not only because of its superior damage but also because of its greater range.
Best Melee Weapons in FF
Without a doubt, the Pan is the best melee weapon Free Fire. Thanks to its extensive surface, the Pan will cover most of the player's body by simply carrying it. However, if you like to be seen as cool, go with the Katana.
Best Pistols in FF
The following are some of the best pistols in Free Fire:
Desert Eagle: Massive damage, massive recoil. Once you get one of these as soon as you land, you can get some early kills.
M500: It is slightly weaker than Deagle and has built-in coverage. The M500 allows you to hit targets from a good distance, which is perfect for early matches.
We always agree that each player should play with whatever they enjoy the most. Simply remember to practice your favorite Free Fire best weapon. Also, when playing in squads, remember to communicate well. Now, have fun hunting!
Do you want to purchase exclusive extra weapons? Don't run out of Diamond FF. Top up your Diamond FF on UniPin. It's quick and easy: no login, registration, or credit card is required!