Adored for her beautiful and graceful visage, Guinevere Mobile Legends Skin has become one of the skins sought after by many people. However, her popularity doesn't come down from her appearance alone.
Guinevere is one of the fighters in the Mobile Legends that is known for her mage ability. Her physical and magical damage, combined with durability, makes her one of the popular fighters for one-on-one situations.
Let's take a look at our top picks of Guinevere Mobile Legends Skin that you might want to add to your collections!
Guinevere Mobile Legends Skin: Our Top Picks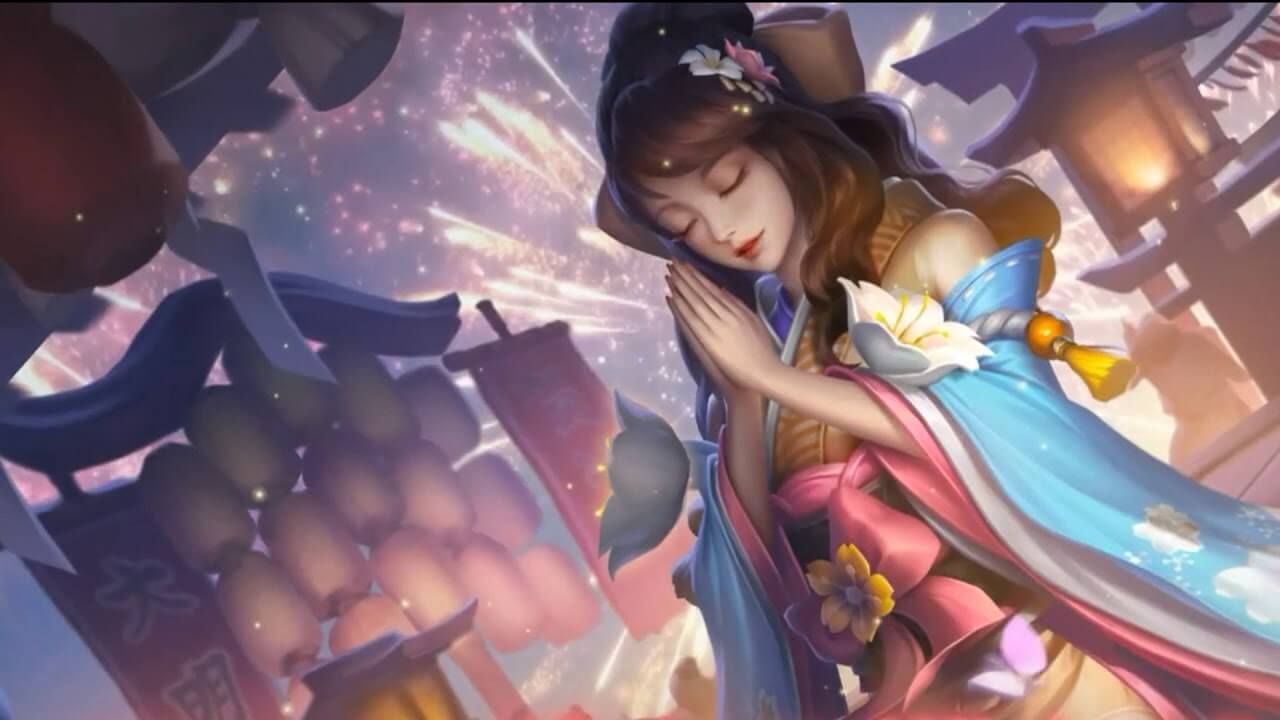 In her design, Guinevere is often associated with the color purple. One of the first skins is Ms. Violet, where the said color matches perfectly with her stunning figure. However, there are more skins available that are just as stunning, or even more, than the one we all know.
1. Athena Asamiya
The King of Fighters, also known as KOF, is one of the squad skins made from a collaboration between ML and KOF. First appeared in mid-2019, Skins from KOF are rare because it is quite difficult to get. KOF skins cannot be bought through the regular shop as they can only be obtained through events.
The skin that Guinevere has in this event is known as Athena Asamiya. Guinevere looks very lively with her hair down. The red dress she wears in this skin makes her look whimsical and stunning. Not only that, this skin is considered to be special as it has exclusive animated details and a different voice cast.
Unfortunately, the KOF event has already passed for this year. However, you don't have to worry as the event is rumored to make another comeback next year!
2.  Amethyst Dance
Resembling a look of a dancer, Guinevere looks graceful and delicate in the skin. Hence the name Amethyst Dance. It was first released around the beginning of 2020. The skin can be purchased in the shop for 599 diamonds.
For starlight members, you can have the opportunity to get the painted version of this skin in which the usual purple dress would change into a stunning shade of red.
3. Summer Breeze
Along with Zilong, Guinevere is one of the fighters who gets summer-themed skin named Summer Breeze this year. Wearing a beautiful yellow robe with blue swimwear underneath, in this skin, Guinevere can produce sparkling blue balls whenever she practices basic skills. This stunning and bright limited skin is definitely worth the hype as it's equipped with stunning animation, making Guinevere look even cooler. You can get the skin this summer for around 749 diamonds.
4. Lady Crane
Lady Crane is one of the Epic skins released in March 2020 during a lucky box event. In this Skin, Guinevere resembles a divine goddess that is graceful and poise. Now the skin itself becomes a limited skin. Hence it cannot be purchased directly from the shop. However, you can still manage to get the skin through event grand collector or party box
5. Sakura Wishes
In general, Guinevere has the impression of a curious little sister that has a rebellious side in herself. Yet with this Guinevere Mobile Legends Skin, the majestic-looking princess gives off a whole different vibe. She appears softer, like a beautiful Japanese princess, wearing a beautiful pink kimono embedded with stunning flower ornaments. Considering that this is a special skin, the price point for this skin is pretty low. Originally costing 524, you can manage to only pay 389 diamonds using the skin upgrade feature. If you favor Guinevere as a hero, this skin could be a really great investment for you.
Obtaining the Guinevere Mobile Legends Skins Permanently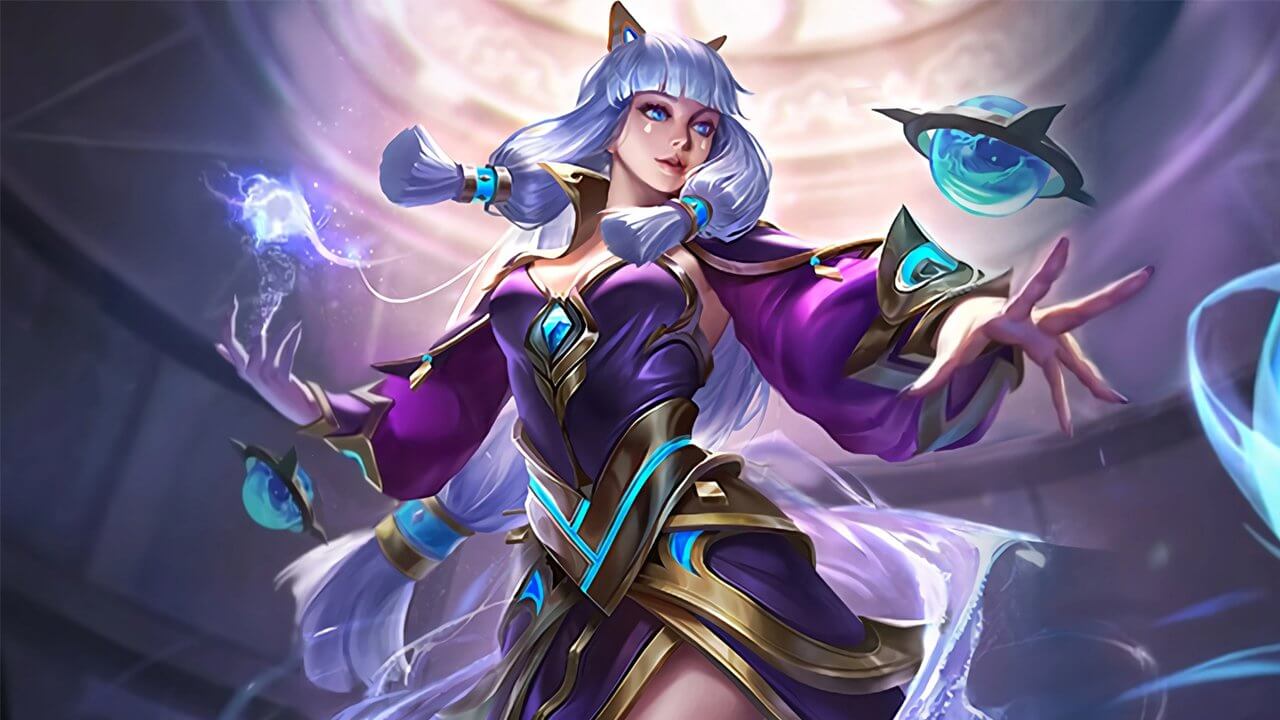 In the past, Montoon has created events solely made for obtaining Guinevere Mobile Legends Skins, which are Guinevere's Gift and Guinevere's Wish. The event itself is made for those who'd like to have Mobile Legends Guinevere skins but haven't been able to buy them at the shop. Lasting for two weeks, this event would require the players to finish lists of tasks in exchange for brooms. Then the accumulated number of brooms obtained can later be exchanged for some items. What's more exciting about this event is that all items that are exchanged are permanent.
Unfortunately, there hasn't been any news about another upcoming Guinevere event. Let's hope that there will be another event like this so that we all can collect free Guinevere skins.
These are our five most favorite Guinevere Mobile Legends skins that we picked. Hopefully, this might pique your interest to collect more of them. In the future, surely there will be more stunning skins to come.
Which one is your favorite? Are there any of your favorite Guinevere Mobile Legends Skins that deserve the spotlight?  If you're interested in collecting one of these stunning skins, go ahead and top up your diamond at UniPin!