You can play FF on Android from anywhere, but playing Free Fire PC provides further enjoyment due to a larger screen. The game was initially designed for Android users. As it evolved, many people found that they prefer FF games on PC. FF in PC users is growing by the day, with millions of users from all over the world.
Why Free Fire PC?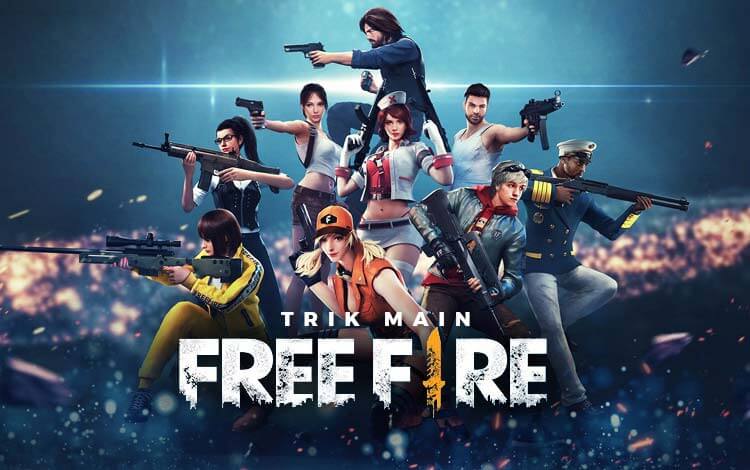 Many FF players today prefer playing on a PC due to higher-quality and more soothing gaming experiences. In addition, playing Free Fire on a laptop or PC has the following advantages:
Higher movement and sensitivity: players have more control over the keyboard and mouse.
Loot and switch weapons faster than on Android.
Shoot more accurately: Mouse and keyboard provide better shooting accuracy.
How Do You Play Android Games on PC?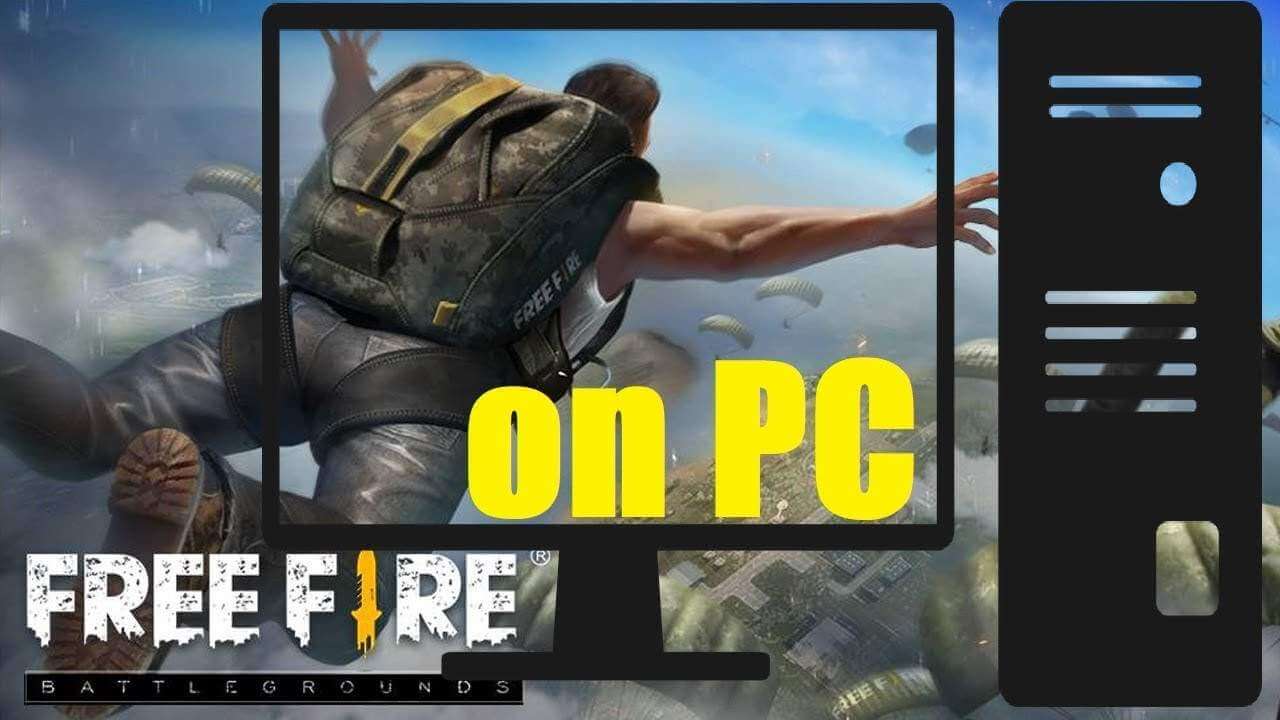 You can download, install, and play Mobile games on Mac or Windows for free using a variety of Android emulators. Most players prefer to play high–end games like Free Fire using BlueStacks and Nox Player.
Popular emulators support high-quality graphics games, but you'll need a decently powerful processor because emulators have various device requirements.
What is an Android Emulator?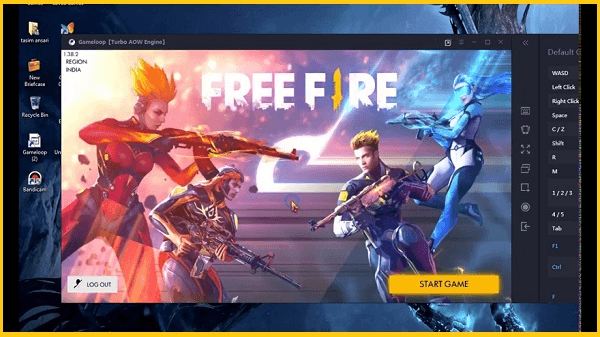 It's a virtual tool that lets you run Android apps on a PC. This tool simulates a virtual Android device that you can install and run on your computer. In short, it is the tool you need to play Free Fire on laptop.
How to Play FF on PC with Android Emulator
You can use an Android emulator to link your Android device to your computer and play Android games. When selecting an emulator, look for the one that best supports the games. Nox Player is one of the best emulator recommendations for Free Fire PC because it requires minimal specifications that do not overburden the computer.
1. Minimum Specification
The impact of a low-spec emulator is that the game runs more smoothly and does not harm the computer. The following specifications are required to run Nox Player:
2 GHz processor.
Minimum 2 GB of RAM
1 GB Video Memory
Minimum 1 GB Graphics Card
2. How to Install
If you want to play Garena Free Fire with Nox Player, follow this simple guide:
Go to BigNox's official site to download the Nox Player.
Install & launch it on Windows or Mac computer.
Go to Google Play, then use your Gmail acc to Sign in.
Type Free Fire into the search bar.
Click the Install button to begin downloading it.
It takes a while to download the entire data, which is also reliant on your Internet connection speed. The game is automatically installed during installation. Now, Sign In to your free fire PC account and get ready to play.
How to Play FF on PC without Emulator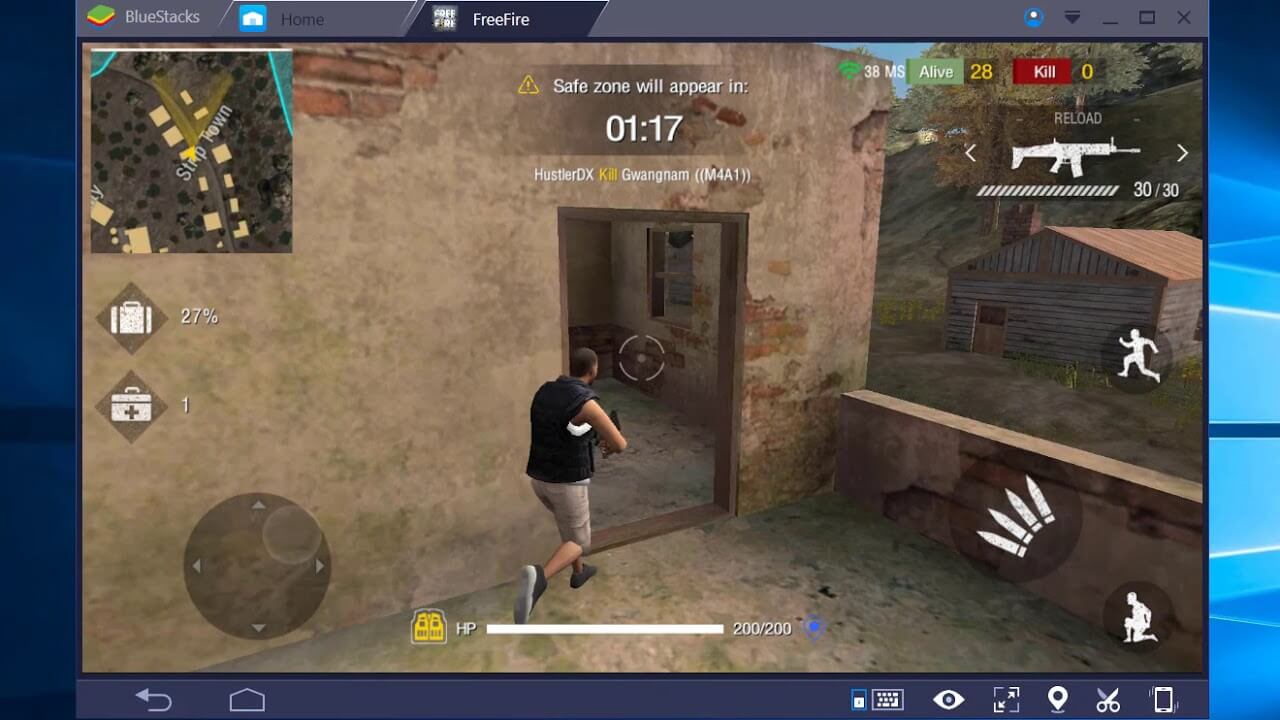 Fortunately, you can play FF PC without an Android emulator. You can use the Remix OS, Phoenix OS, or install the ARC Welder extension in your Google Chrome. Let's look at a more detailed tutorial!
1. Using Remix OS
You can use Remix OS with Windows 7, 8, and 10 in either 32 or 64-bit mode. Save at least 8 GB of space. If your computer's internal storage is full, external memory works great.
After downloading the app, unzip it and extract the RemixOS USB Tool.exe file.
You can then use the app. Select .iso from the RemixOS Tool.exe file.
It will be brief to extract the app, particularly if you're using 3.0 external storage.
Select the language you want to use.
After that, go to the Play Store, download Free Fire, and play the game as usual.
2. Using Phoenix OS
Phoenix OS is the perfect tool for playing FF or other Android games on your desktop layer. Follow these steps to install FF PC using Phoenix OS:
Install and run the Phoenix OS software on your PC.
Open Play Store to download the Free Fire game.
Add Free Fire to Octopus, an application whose function is to add game settings and keymapping to manage game controls on a PC (click the Start menu in Phoenix OS, then select Octopus. Add Free Fire to the list on Octopus).
Log in to the game using your Free Fire account.
After all the settings are done, you can directly play Free Fire PC on your computer.
3. Using ARC Welder Extension
Another option for playing Free Fire on a PC without an emulator is to use Google Chrome as a browser and install an extension. Here's how to do it the same way:
Open Google Chrome on your PC, go to the Chrome Store, and find ARC Welder Extension.
Download the extension.
Add ARC Welder to the list of Chrome extensions.
Select a D Drive location to save application data.
Download and install FF through the extension.
Now, you can play your Free Fire PC.
Here are some points to consider when playing Free Fire PC without an emulator:  Ensure that the hardware and HDD are compatible. In addition, to play the game without lag, you'll need a stable internet connection.
Using Diamond FF, you can buy interesting items, such as emotes, skins, weapons, and others. Don't let your game be interrupted because of a lack of diamonds! Top up Diamond FF now on UniPin!