One thing about Mobile Legends that makes it hard to put down is how they are constantly upgrading compelling features and offers, including updates for Starlight Member ML.
If you're still hesitant about purchasing the membership, hopefully, this article could help you learn further about Starlight Membership's benefits and perks and how it is definitely worth every penny.
What Is Starlight Member ML (Mobile Legends)?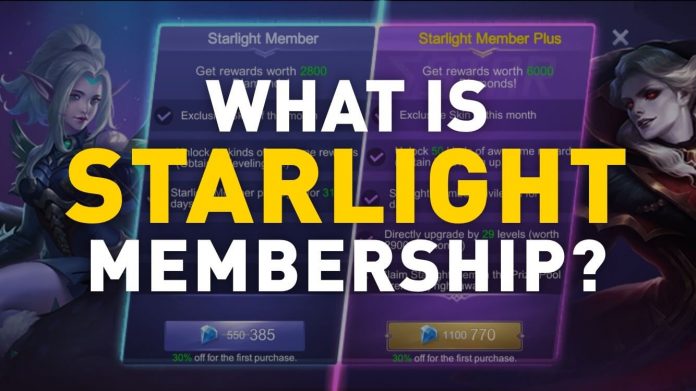 Mobile Legends Starlight Member is a monthly subscription system that offers premium features exclusive to the members. In a way, this system is akin to battle pass or royale pass in other games, namely PUBG or DOTA.
You can purchase the membership using diamonds or direct payment via Google Play. Depending on the region you reside in as well as the available promo, the cost for membership would be ranging from 385 -550 diamonds. As of now, in Indonesia, a membership would cost around 550 diamonds or equal to Rp 165.000. You'd be able to enjoy all of the privileges for a month until the next renewal. Once the month ends, you can easily opt to renew your subscription to maintain the membership.
Starlight Plus and Starlight Member ML: The Differences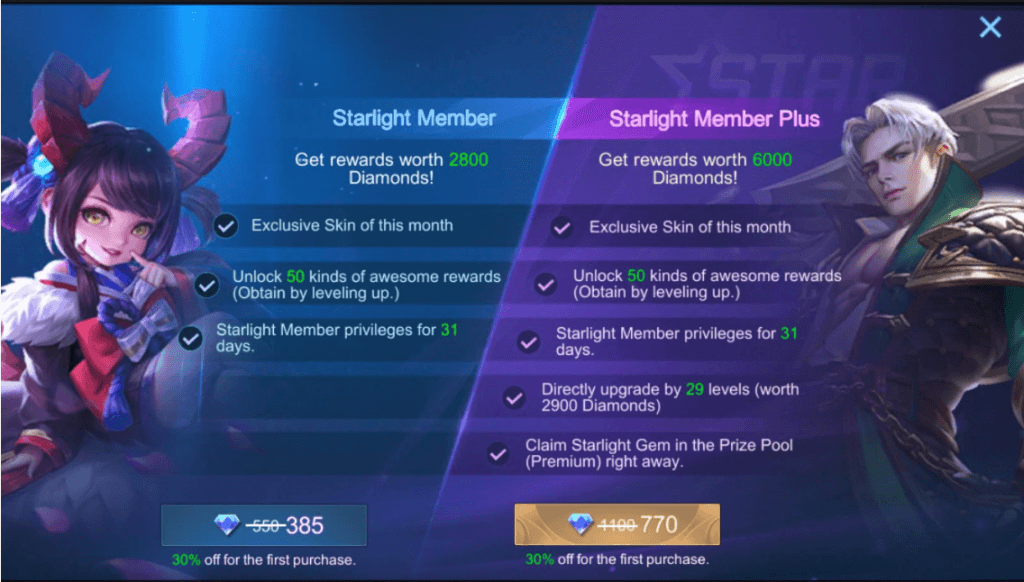 Another membership plan for Mobile Legends is Starlight Plus Membership Plan. Charging twice as the Starlight Membership, Starlight Plus Membership offers a lot more advantages and freebies.
Then Starlight Member Plus will receive the same rewards as Starlight Member added with more benefits. Starlight Plus members are eligible to level up 29 directly. Moreover, Starlight Plus members will receive Starlight Gems in the premium prize pools. The accumulated gems then could be exchanged for skin permanently.
How to Purchase Starlight Membership Mobile Legends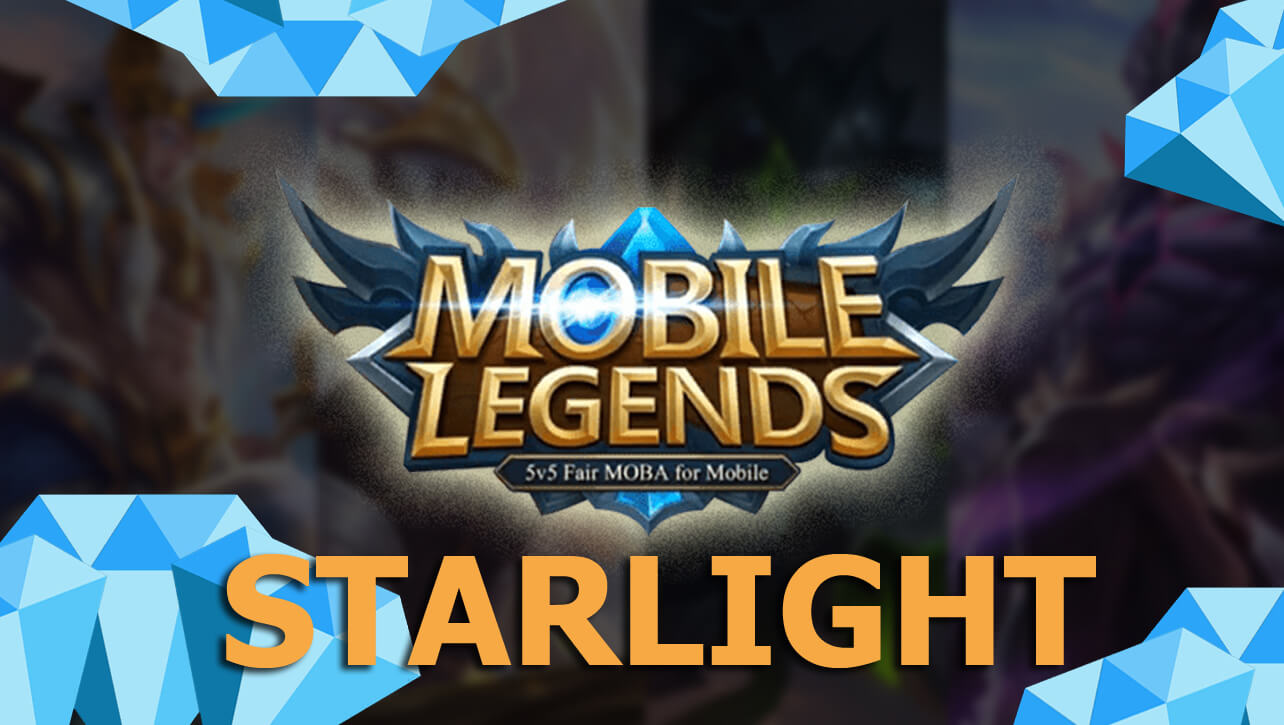 As Indonesia is one of the top countries that play the game the most, the purchasing system in Mobile Legends has become easier. Here's a quick step on how to purchase Starlight Membership.
Top up at least 550 or diamonds, depending on which starlight membership plan you want to subscribe to. You can purchase the diamonds using UniPin.com.
Watch out for the promotional code. First-time subscribers would get at most a 30% discount. Go ahead and click "Buy Now."
Once payment is complete, the diamonds you purchased will be automatically added.
Open the main menu, then head to the Starlight tab.
Proceed to choose the membership plan that you desire. Voila! You're now a Starlight Member.
Perks and Benefits

Starlight Exclusive Skin
One benefit that most people are excited about once becoming Starlight Member ML is obtaining rare skin. Every month there would be skin exclusive only for starlight members.  This skin is considered rare as starlight members would get the skin at least a year before being released to other regular members through events or rare skin fragments shops.
Advanced Reward Option for Starlight Member ML
Once you've become a starlight member, you will be eligible to check out the advanced option in the reward tab. This option consists of premium rewards that can only be obtained by starlight members.  Every week, there would be a new set of lists of rewards that you can redeem. Don't be afraid to miss out, as you will be reminded through email to claim your prize.
To be able to redeem as many rewards as possible, you have to have a high membership score. This could be acquired by playing matches, spending diamonds, or logging in to the game every day.
Here are some of the many advanced rewards that you can redeem:
Discount Price for the Next Membership Subscription,
Permanent Skin,
Starlight Gems,
Diamond discount coupons
Access to Exclusive Shop
If you check out the starlight tab, you'll see that there's a shop tab. This is an exclusive shop that only starlight members can enter. The shop itself offers many rare and special items, skins, and effects. You can purchase all of the time using Starlight Gems or Membership Score.
More Exciting Rewards
Since April 2021, Starlight Members have been able to choose a free skin out of the top five starlight skins. Furthermore, you can now change weekly hero or skin freely. Another exciting perk that you can have as a member of is that you'd be able to earn ten extra protection points when you fail to rank a match.
Is it Worth the Money?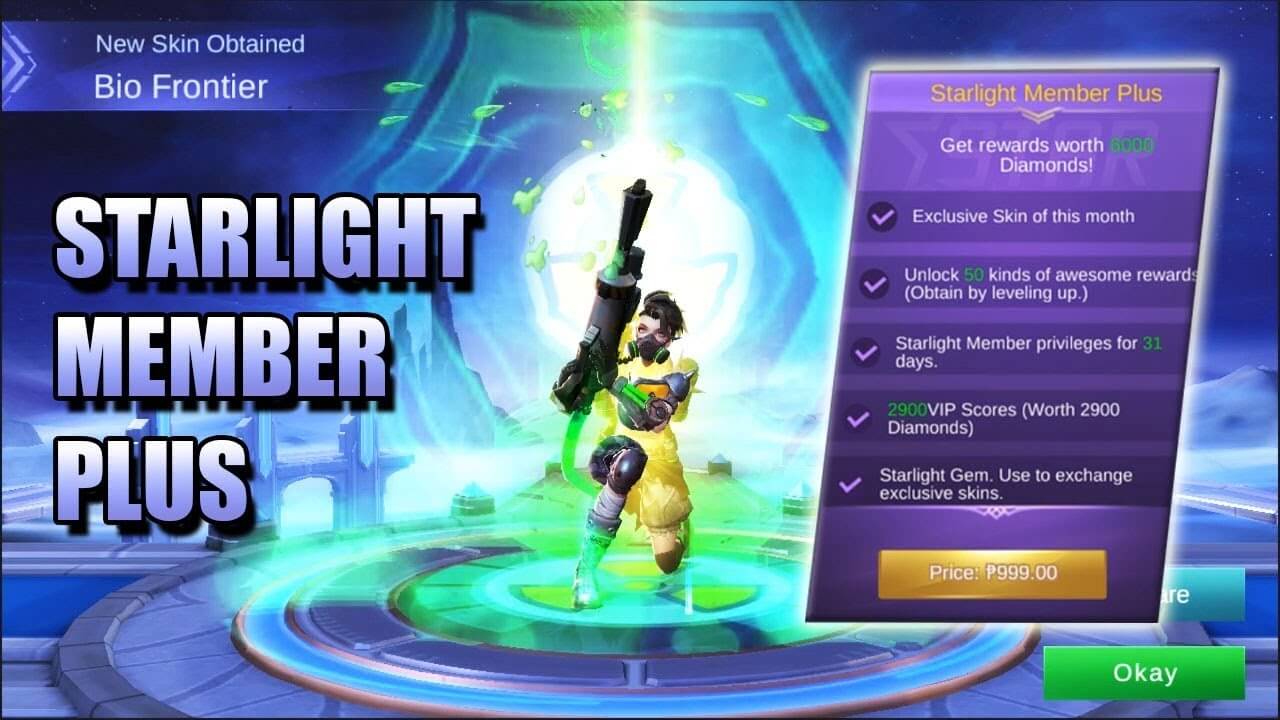 By being a starlight member of Mobile Legends, not only that you'd be able to own many collectible items that others might don't have, but your gaming experience would also be a lot more exciting as you have more privileges that allow you to rank up faster. In a way, the membership is worth the money as it could save a significant amount of time.
What do you think? Do you agree that becoming a Starlight Member ML is worth the money? If so, go ahead and purchase some diamond packages with many promo offerings at UniPin.