Published by Garena, Free Fire is one of the most played online games with millions of active players every day. For this reason, there are more and more new players looking for an effective Free Fire guide to start and improve their gameplay. If you are one of them, this is the right place to learn how to play Free Fire from the beginning. Keep on reading to learn more!
A Brief Overview of Free Fire
Before getting into the Free Fire guide, you can learn about this popular online game in this brief overview. Free Fire falls into the category of Battle Royale game which gathers 50 players on an island as the battleground arena. Each of them has to attempt to be the last survivor and win every battle with the opponents.
Tips and Tricks for Beginners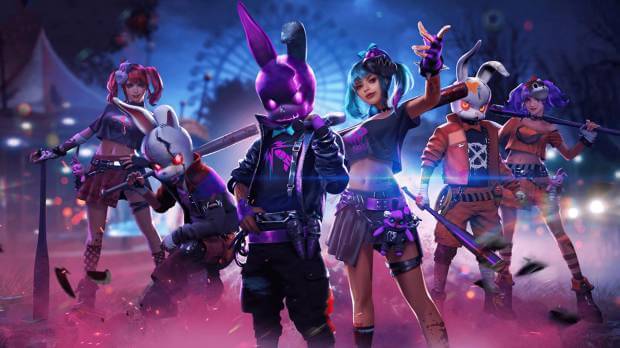 To be the last survivor while improving your gameplay in this Battle Royale Game, check out the basic Free Fire guide below!
1. Develop and Improve Your Character
Any basic FF guide you can find around the web starts with hero/character development. Improving your character's stats, including their strength, ability, and endurance, is listed as one of the most basic instructions in the game that every FF player should know.
In the beginning, you can automatically unlock Adam Free Fire or Eve as your character. However, because they are obtained for free, these characters have no stats and only offer a few advantages. Such a situation can change as you get deeper into the game. There are at least 30 other characters to unlock using diamonds and in-game currencies; each comes with different advantages. Their stats will also keep rising as you level them up after every battle.
2. Pick the Right Location to Drop
Another essential step on the Free Fire guide is picking the right location to drop. Planning to choose your drop location when the game begins will give many benefits for later. It gives you a chance to be straightforward while saving a lot of time during the early game. As the game goes on, you can also avoid other problems that might come up in the rotation.
If you like challenges from the start, try to land in the hot drops like Pochinok or Clock Tower. These areas usually offer more loots, but it also means that many other players plan to drop there, too. A wise step to this decision is preparing your character to have an early encounter in the battle. On the other hand, if you aren't ready to meet your opponents just yet, deserted lands such as Hangar or Cape Town would be a better location to drop your character.
3. Avoid Long Looting
Entering the game with a full loadout from looting is a perfect scenario for some players. However, if you want to follow the guide of FF for beginners, this strategy is not necessary. One of the reasons is that in most cases, looting is not easy as it seems, especially when you are a newcomer to the battleground.
Instead of spending much time to loot, try to grab the first things you can find and focus your sight on useful utilities like Flashbang or Grenade. During the process, always be aware in case the opponents catch you off guard.
4. Always Be Prepared to Fight
It is a part of the Free Fire guide that could be relatable for each step, from the early game to the end of the battle. Some beginners often make a common mistake when running away immediately instead of facing the encountered opponents with a fight. There's no harm in taking charge and get into the battle as long as you are prepared to fight all the time.
Such a strategy is not easy at first, especially for beginners. However, as you play more and gain more experience, your combat skills and mental state will be developed to fight or even dominate the battle.
5.    Practice Regularly and Properly
Last but not least, keep practicing is always important. A Battle Royale game like Free Fire requires proper and regular practice of its players. One thing you can do is make use of the game's training mode.
Within this mode, you can try to use and aim every type of gun, learn about the bullet drops and recoil patterns of players' weapons, and get many new ideas to build up your strategy. Playing at the training mode is also good for getting acquainted with various locations and practicing your shooting accuracy.
That concludes the basic Free Fire guide you can follow as a beginner. In addition to using some special tips and tricks, you can also improve your gameplay by purchasing skillful characters, better weapons, or other premium items using the in-game currencies or diamonds. Open UniPin.com and you will find out how easy it is to top up your Free Fire account.