Genshin Impact has skyrocketed and successfully captured the hearts of gamers since its release in September 2020. Genshin Impact, created by miHoYo, is available for free on PC/Windows laptops, Android, iPhone, and PlayStation 4 platforms. Is it worthwhile to give this game a shot? How do you get it if you want to play it? Check out below for a quick overview of the Genshin Impact download.
What is Genshin Impact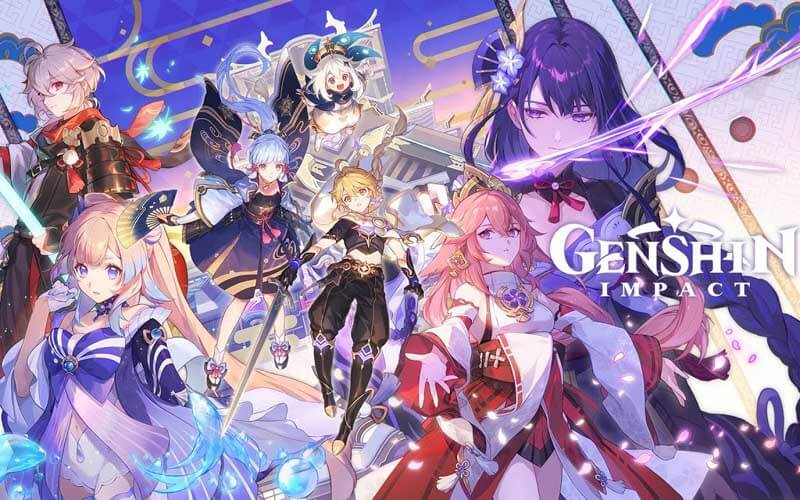 Genshin Impact, which features open-world RPG gameplay, offers a pretty exciting game experience in which players can explore many places and fight many enemies of varying levels. The gameplay for RPG game fans will be easy to master because it lacks many difficult-to-understand skills. Character movement is also very smooth: players can switch between characters quickly. Players can utilize it to make combos between characters.
It is a free game, but miHoYo includes a microtransaction system in which players can spend money to access various weapons of a higher class. There are also multiple items, such as Artifacts, that can boost the character's stats. You can have all of these items by fighting enemies or receiving mission rewards.
How to Download Genshin Impact
Before you begin the Genshin Impact download on your favored device, we recommend creating a free account. It works on all platforms and will help you get into Mihoyo's epic world faster. To download it, simply follow these simple steps:
1. Genshin Impact on Android
Genshin Impact download on an Android device, make sure your device meets the minimum requirements: at least 8GB of free space and Android 7.0. Then, proceed as follows:
Sign in to your Google Play acct on your device.
In the search bar, enter Genshin Impact.
When you've found it, click Install.
Wait for the download to complete, then select Open.
Genshin Impact will be launched to accomplish the resource download.
2. Genshin Impact in IOS
To start Genshin Impact download on iOS, you must have at least iOS 9 and 8GB of free space. Simply follow the tutorial below if you have a compatible device.
Browse to the App Store on your device.
Press the 'GET' button.
Wait for the download to complete.
To complete the resource download, launch Genshin Impact.
3. Genshin Impact in PC
Check your PC device. The following are the minimum requirements for downloading Genshin Impact:
OS: Windows 10 64-bit, Windows 8.1 64-bit, or Windows 7 SP1 64-bit.
Intel Core i5 or equivalent processor.
Memory: 8GB RAM, 30GB hard drive space.
NVIDIA GeForce GT 1030 Graphics Card
DirectX Version: 11
30GB of storage
Simply follow our step-by-step guide below to install the game:
Go to the official website.
Select the Windows icon.
Wait until the installation is complete.
To accomplish the resource download, launch Genshin Impact.
4. Genshin Impact in PS4/PS5
Genshin Impact download on your PS4 or PS5 is quick and easy, but ensure you have free space of at least 23GB. If you want some help finding out how to do the download, follow the simple steps below:
Navigate to the PSN Store.
Navigate to the PSN Store.
Click the download button.
Launch Genshin Impact via your game library and let the downloading resources be fully completed.
Genshin Impact Review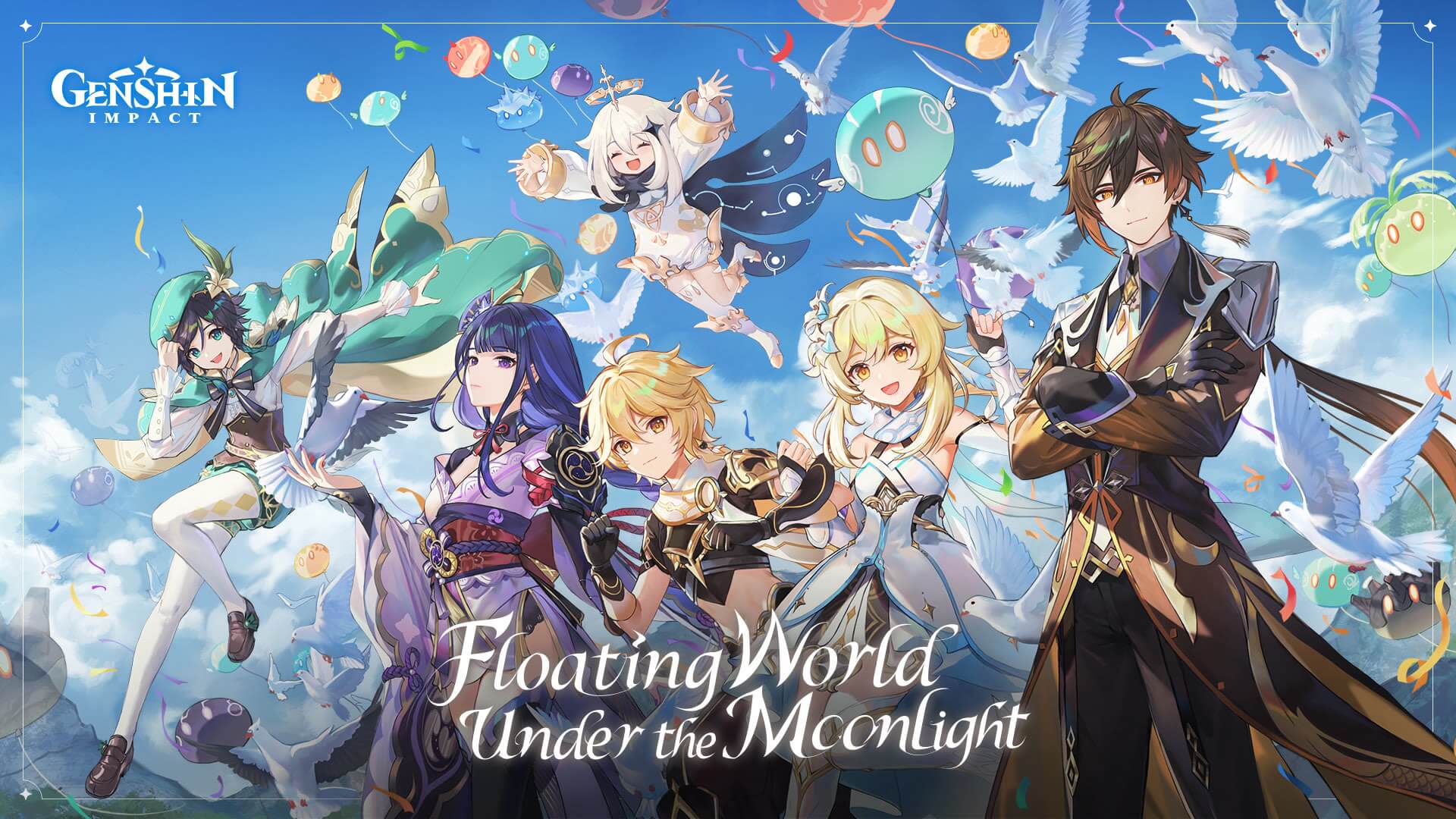 How good is the graphic display on Genshin Impact? What should we know about the characters?
The Graphics
When you enter the "Teyvat" game world, you will be treated to views of the ocean, cliffs and hills, and vast meadows. This view has eye-catching graphics, and it feels like you are playing a console-class game, making you curious about the challenges and missions you will encounter.
The game's storyline is quite long. Teyvat is an open world that requires players to explore various locations. The control layout is similar to a multiplayer online battle arena (MOBA) game like Mobile Legends, but the buttons are more numerous and serve different purposes.
The Characters
There are about 24 playable characters in Genshin Impact. Dozens of these characters are distinct from one another and have their personalities. You can upgrade all Genshin Impact characters in terms of abilities and levels, and you can also combine them into one team of four characters.
Switching characters is as simple as touching the "character" name icon on the right side of the game interface. Players can follow the story and recruit NPCs who will later join our team to get new characters. Characters can also be obtained through the gambling system, also known as gacha.
For your information, the game does support crossplay, but this feature is only available after reaching a certain level.
Conclusion
The Genshin Impact download is quick and easy, regardless of your device. It should be noted that downloading in-game resources may take several hours. You can close the app and leave it to do its work in the background.
Genshin Impact has a premium currency that players can exchange for Wishes that they can use in gacha. Each player can boost their Genesis Crystal balance by purchasing or topping up. UniPin.com is the quickest and most convenient way to top up Genesis Crystals. Transactions are easy, fast, and safe.