Kaja Mobile Legends, who is he? If you are one of those Mobile Legends players, Kaja must be one of the characters you know well. His appearance is very similar to a bird with metal fur. It makes him look strong and sturdy as well as he cannot be easily defeated. But is it true that he is really that strong? Well, if you are interested to use Kaja as the hero on the battlefield, make sure to read the following explanations.
The Character's Background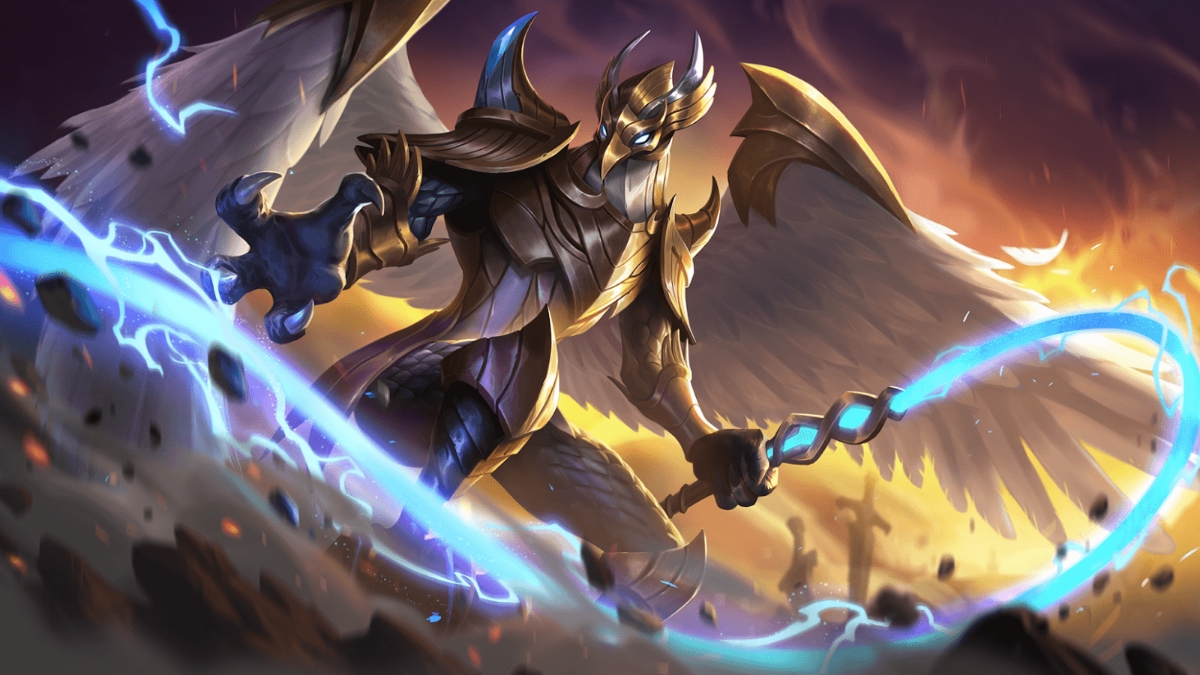 Far in a place namely Celestial Palace, there lived Gods and Goddesses. The place was guarded by a group of creatures called the Nazar Guardian. Based on the story, there is no one daring enough to get closer to the place even if they are the strongest devils. Celestial Palace was indeed well-known for being dangerous and magical. The guards also had weapons in the form of electric whips.
Well, Kaja was one of those guards, the birdman. One day, Kaja decided to go from Celestial Palace because he thought there had been so many guards. He was no longer needed. Unfortunately, after Kaja left the place, the condition of Celestial Palace was getting worse. Uranus, another guard tried his best to stop chaos, battles, and all the problems happening in that place
Anyway, where did Kaja go? He went to the Land of Dawn, attempting to fight for the right ones there.
Kaja's Skill Set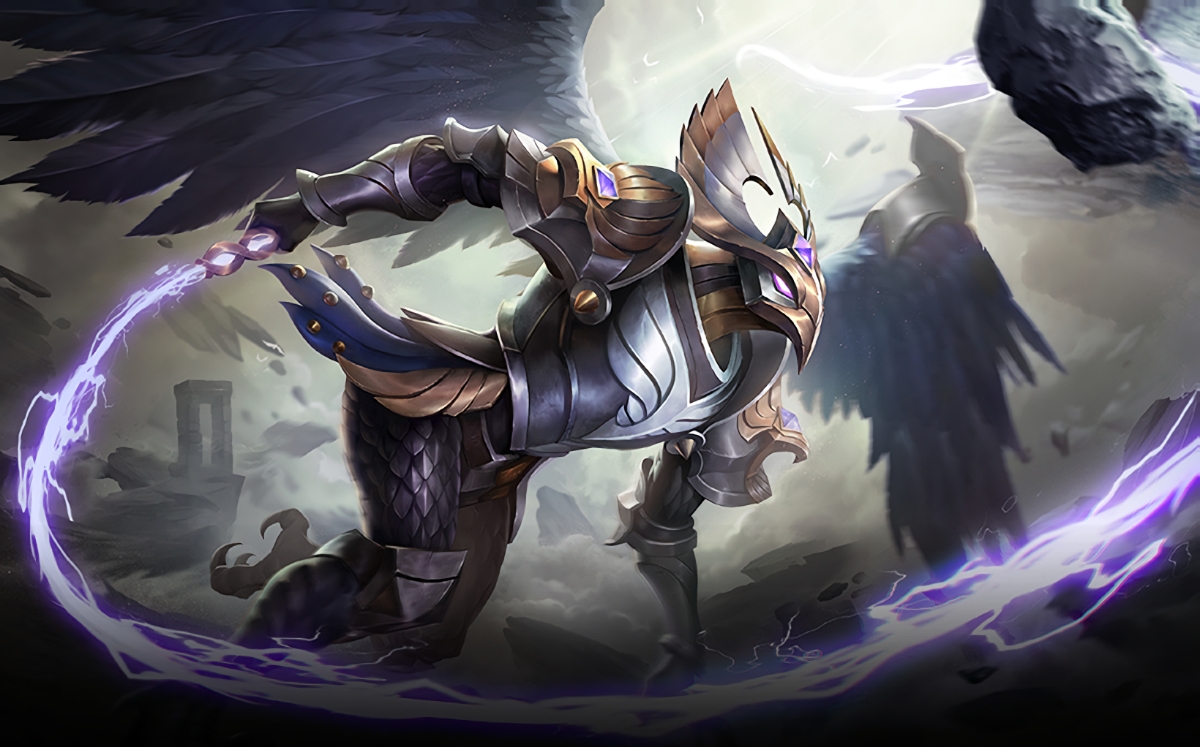 Just like other heroes in Mobile Legends, Kaja also has his own skill set and best build Kaja Mobile Legends. Now, let's talk about his skill set first. First, his passive skill is Wrath Sanction. Wrath Sanction works by making his basic damage improve only in 6 seconds. Meanwhile, it also brings magic damage plus 4% of the max HP of the target.
Second, there is also Skill 1, which is the Ring of Order. The skill brings magic damage of the Area of Effect to the target. The skill causes a slow effect of up to 30% in a second. The skill also fastens Kaja's passive cooldown in a second.
Third, Kaja's Skill 2 is Lightning Bomb. He uses it to escape as well as bring magic damage. With the skill, Kaja goes in the direction that has been determined before. At the same time, he leaves 3 Lightning Bomb on the path he passes through. When the Bomb attacks the target, the target gets the magic damage.
Lastly, there is Kaja's Skill 3, the Divine Judgment. It is also known as his ultimate skill. The skill enables him to kidnap one of his enemies and to bring magic damage as well as reduce the magic defense up to 10 points. The target will also be caught in 1.5 seconds. When the caught target is the core hero, the timing of 1.5 seconds is enough to kill him. In addition, Kaja also absorbs 2x of the magic defense of his target.
Kaja's Hero Combo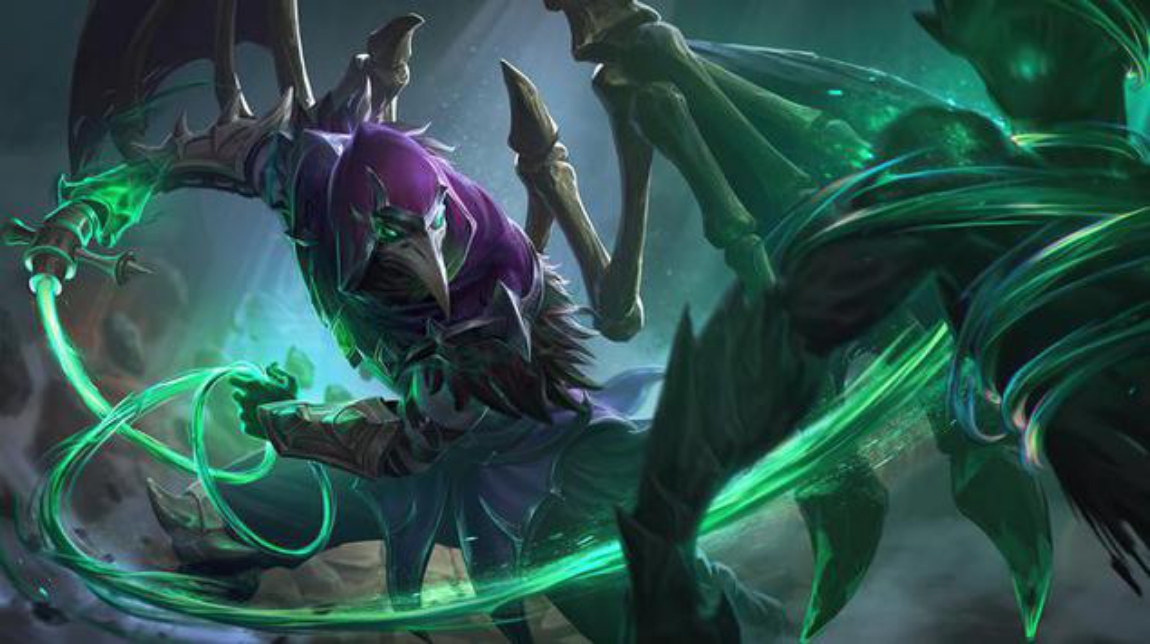 Of course, in Mobile Legends, though, you need to create a group of heroes to fight the enemies. It is very important to mix and match them well to optimize their skills and abilities. If you have chosen Kaja as the member of your group or even him being the core hero, you must choose other heroes to optimize what Kaja already has. So, here are some recommendations for Kaja's hero combo.
First, it is Lunox with the Mage position. Undeniably, Lunox is still one of the most frightening heroes until now. Yes, he is equipped with many skills to make him really dangerous. He has Order and Chaos to make him able to release big damage. The skill also makes him resistant toward the enemy's crowd control skill. The combination of Order and Chaos and Kaja's Divine Judgment is more than enough to finish the enemy.
Second, the next hero to accompany Mobile Legends Kaja is Kimmy who works as the Marksman or Mage. Although Kimmy is good, she tends to be difficult to play. Her basic attack can be shot unstoppable while moving around, making the target use up his HP faster. Well, that deadly skill is perfect to combine with Kaja's ultimate skill. The player only needs to bring the target to Kimmy and she can activate her Transformation Energy. Then, she shoots the basic attack to give bigger damage.
The last recommended character here in Kaja's group is Selena. Selena may be at her best as the supporting hero. However, you should not deny that her Abyssal Arrow is powerful enough to damage her enemies. When the target gets the slap from her, there is a stun effect from 0.5 to 3 seconds. Her Abyssal Arrow also works better when being combined with Kaja's Divine Judgment. It will successfully kill enemies only in some seconds.
Closing
For many reasons, Kaja is one of the best heroes you can use in Mobile Legends. His name may not be as popular as Gusion or Guinevere. But he still has so many things that benefit you. One of them is about the skill that contains crowd control. Such a soil from Kaja Mobile Legends is great enough to finish his enemies.