Embarking on a trailblazing journey opens the door to many systems, trials, and challenges. Among these lies the captivating realm of Honkai Star Rail's equilibrium level, where your characters' ascent and Trailblazer level enhancement await, not to mention the enticing rewards that come your way! It's high time you delve into this adventure.
Fear not; we are your guiding light on elevating your HSR equilibrium level. Once you've achieved that milestone, remember to explore our Honkai Star Rail characters tier list, assessing how your team stacks up and grabbing some enticing bonuses from our Honkai Star Rail codes. Your journey is about to become even more thrilling!
What is Honkai Star Rail Equilibrium?
When you navigate the game's main menu, your attention will be drawn to your current Trailblaze Level and the EXP required to ascend to the next tier. Elevating your gameplay experience to new heights can be achieved through a variety of strategies:
Main Story Mastery:

Embark on the epic journey of the main storyline, as it yields the highest EXP rewards among all quest types. While the story is your path to greatness, remember that your progression may be temporarily halted unless your character level is too short. Therefore, be vigilant in tackling side quests to augment your prowess.

Daily Training Delight:

As you advance through the main storyline, you'll unlock the Daily Training regimen. Engage in these daily tasks to amass a substantial EXP bounty. Each reward you collect guarantees a fixed amount of EXP, ensuring consistent growth on your adventure.

Trailblaze Power Tactician:

The utilization of Trailblaze Power in Honkai: Star Rail presents an array of possibilities. Regardless of where you allocate this resource, a consistent EXP return awaits. Maintain a strategic reserve of Trailblaze Power to make the most of this advantageous system.

Equilibrium Evolution:

Beyond certain milestones, such as levels 20, 30, 40, 50, 60, and 65, you may encounter obstacles impeding your progress. Fear not, for the solution lies in elevating your Equilibrium level. Upon reaching these pivotal milestones, new quests beckon, leading you to challenging encounters against formidable bosses. Emerging victorious in these battles will advance your Equilibrium level and usher in profound transformations within your gaming world.
In summary, your journey in Honkai: Star Rail has opportunities to ascend your Trailblaze Level and acquire invaluable EXP. Whether immersed in the main storyline, partaking in daily training, harnessing Trailblaze Power, or pursuing Equilibrium level upgrades, each endeavor promises to enrich your gameplay and lead you to new horizons.
How to Increase Your Honkai Star Rail Equilibrium Level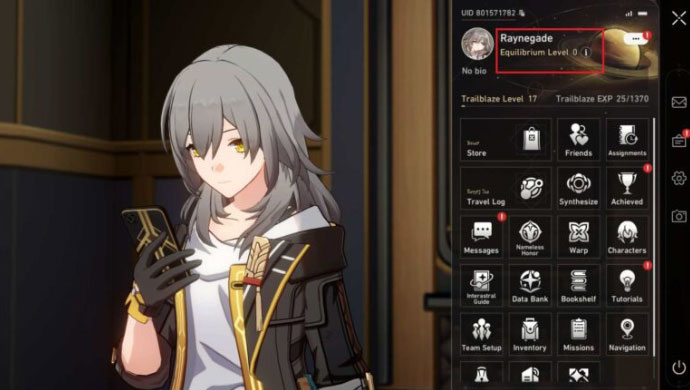 Elevating your Honkai Star Rail equilibrium level is an exhilarating journey. The key to achieving this lies in conquering the Trial of the Equilibrium rift, which becomes accessible as you reach specific Trailblazer levels. When you attain the required Trailblazer level, a quest beckons you to take the Trial of the Equilibrium Rift. Follow the quest marker to uncover the rift's map Honkai Star Rail.
Here's a breakdown of the Honkai Star Rail equilibrium levels and the corresponding Trailblazer levels you should aim for:
Equilibrium level one – Trailblazer level 20

Equilibrium level two – Trailblazer level 30

Equilibrium level three – Trailblazer level 40

Equilibrium level four – Trailblazer level 50

Equilibrium level five – Trailblazer level 60

Equilibrium level six – Trailblazer level 70
When you step into the Trial of the Equilibrium, you'll face formidable monsters that stand between you and success. If you don't emerge victorious on your initial attempt, fear not. You can constantly re-enter the Trial after strengthening your characters or reshuffling your team composition.
Upon conquering the Trial, you'll be rewarded handsomely, and your world's equilibrium level will ascend. To get a sneak peek of what to anticipate before diving in, check out the video above, showcasing a Trailblazer's triumphant completion of the initial Trial of the Equilibrium during one of the beta phases.
The Impact of Increase Your Equilibrium Level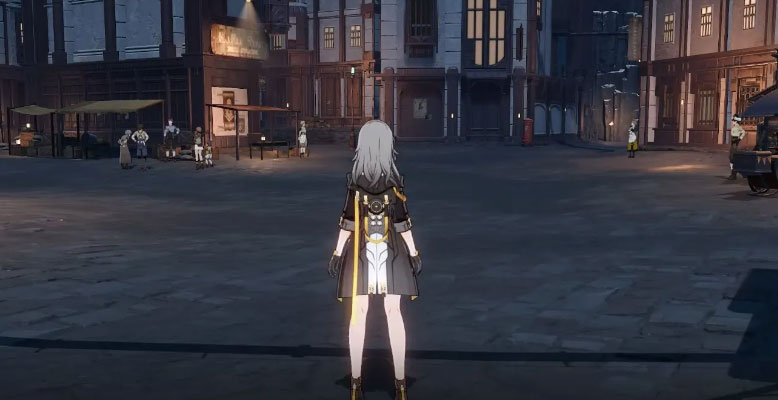 Venturing into the Honkai Star Rail's Golden Calyx presents an intriguing problem – what exactly occurs when you elevate your Equilibrium level? The answer lies in the fascinating transformations that transpire as you ascend. While the landscape remains unchanged, the creatures inhabiting this realm will take on a more formidable demeanor, inviting you to engage them at your discretion. But there's more to this upgrade than meets the eye:
Prepare for a surge in the adversarial prowess of the open-world denizens and within Trailblaze Power havens like the Cavern of Chaos, Calyx, and Echo of War. These changes, however, leave the inhabitants of the Forgotten Hall and Simulated Universe untouched, as their levels are immovable fixtures.
Undoubtedly, the allure of battling these heightened adversaries lies in the promise of exceptional rewards. Elevating your Equilibrium level provides you with an abundance of conventional spoils and access to rarer treasures. It's a tempting prospect but with its risks.
The decision to embark on this path is not one to be taken lightly, for reaching this pinnacle might render the world virtually unconquerable. Thus, it is prudent to fortify your primary characters comprehensively, especially in the latter stages of your journey, before contemplating the momentous Equilibrium upgrade.
Those are some things about Honkai Star Rail Equilibrium that you should know. You can also do an attractive Top Up Mobile Gaming. You can do it only at UniPin right now!