Xiangling Genshin Impact is a passionate cook. Her unique character brings a touch of fire to anyone who plays her. Now, let us learn some facts about her. There are some things you need to know about her.
Xiangling represents optimism in Genshin Impact. We can contrast her with other characters. Now, let us learn some facts about her.
Having Best Friends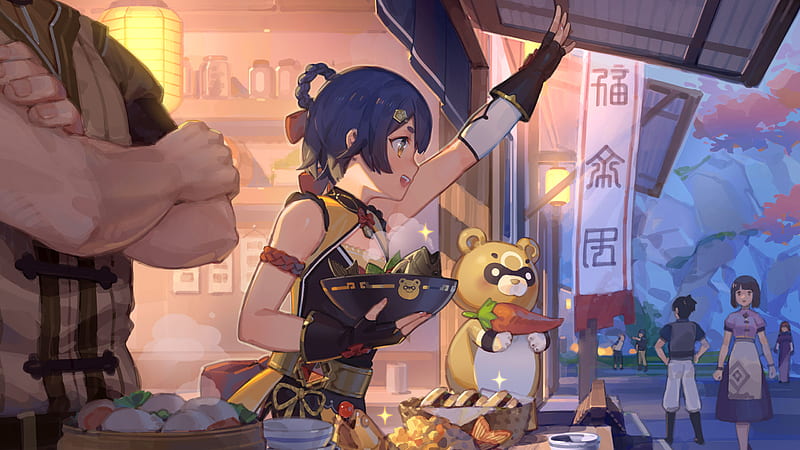 It is no surprise that Genshin Impact Xiangling has a companion. She holds an important role during the gameplay. Moreover, her presence is pretty determined.
One of her best friends is Xinyan. Both have a strong bond. That is why both match each other.
In the game, Xinyan is happy to eat what Xiangling cooks. It gives her positive energy as well. Xinyan feels no side effects from eating her food.
Of course, this also presents a positive effect for Xiangling. She is happy because her friend likes her cuisine. We can see that she enjoys talking very much with Xinyan while cooking.
Always Trying New Ingredients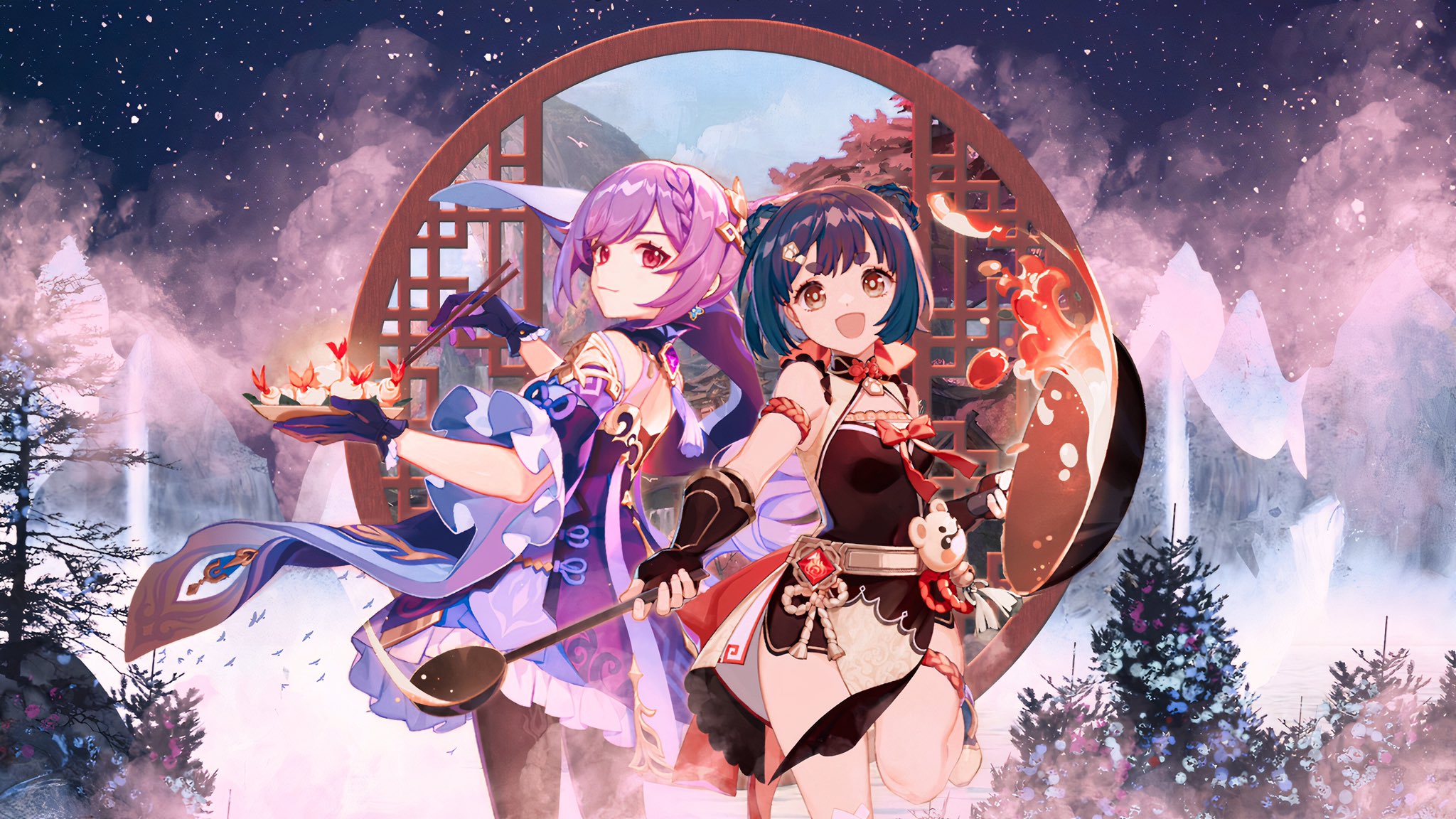 Xiangling wants to try everything new. Her cooking ability makes her curious about the new dishes. Additionally, she is great at cooking a unique cuisine.
Because of that, it grows her curiosity toward new ingredients. Xiangling can not help herself with it. She is willing to try anything.
She is excited once she hears any ingredients that could be cooked. Anything that she can mix in a pan. Xiangling Genshin Impact also tries cooking a steak from Stormterror.
Fortunately, Dvalin can escape from her. It runs away before Xiangling gets a chance to cook Dvalin. She can not try it, although she may be sad eating dragon steak.
Carrying Overwhelming Passion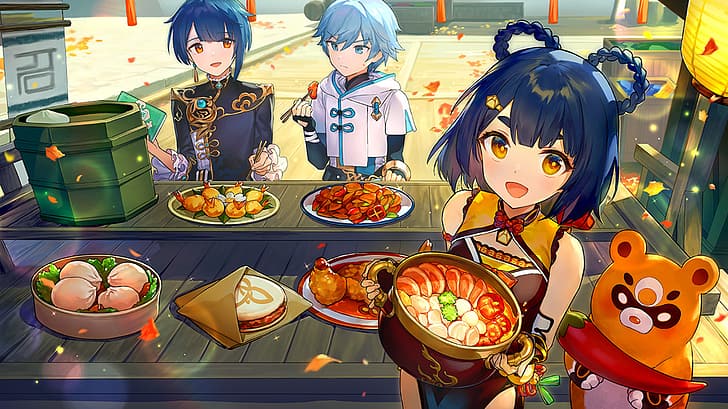 Aside from the above explanation, we also learn another thing from the Xiangling Genshin Impact build. She has unlimited enthusiasm and an indestructible spirit.
Xiangling is also gifted with a pyro vision. She gets this blessed thing although she is not in danger. From here, we may guess the strength that she has.
As a character passionate about cooking, Xiangling only thinks about recipes. Her mindset is full of ingredients and how to create new cuisine. So, no one can't stop her with her enthusiasm for cooking.
Loving Slimes
Through the Xiangling Genshin Impact, we can learn about slimes. They are the acquired taste in Teyvat. However, she seems to like them so much.
Because of that, she is confidently trying to cook slimes. She applies that with the rest of the ingredients available. Additionally, she loves placing them on her menu.
Slimes is one of the favorites for Xiangling. She also has a special recipe called slime slushie.
Here, we can assume that slimes are part of Xiangling's best choices. She loves the unique taste that originated from there. It is her favorite dish, although she does not cook it.
Having Herbal Knowledge
We may already get information on Xiangling Genshin Impact: how to get it. Yet, we will reveal other things in this post. It tells about the ability that she has.
Xiangling practices a lot with cooking. From there, she learns how to gather the ingredients. Of course, it benefits her with new knowledge.
That is why she knows much about herbs. It is not surprising because of her cooking experience. Then, she understands how to handle her food.
This knowledge enriches her with the content of each ingredient. She reassures that the food is not poisonous. So, Xiangling Genshin Impact can handle or avoid the side effects.
Learning about herbal properties in each ingredient is essential. Xiangling can express more and guarantee safety. Apart from that, she can use her cuisine as herbal remedies for curing some illnesses.
Always Taking Guoba Everywhere
Guoba is her close friend. It is a small animal living and breathing. However, this animal is not part of her vision.
Xiangling meets this animal at a shrine. It happens after she falls asleep accidentally. Then, Guoba comes when she awakens.
Xiangling found it while chewing her spicy food. It shows that Guoba is one of her cuisine fans. Guoba likes her food very much.
Guoba is happy to meet her. Their first meeting is like a special encounter. After that, this small animal joins her in her quest to find better ingredients.
From the above brief story, we know how remarkable Guoba is for Xiangling. Both are accompanied by each other in the adventure.
Sometimes Creating Horrifying Recipes
We can also learn other things about the Xiangling Genshin Impact. She is great at cooking, including creating a menu from the new ingredient. She has a wide knowledge of cooking and herbal ingredients.
Unfortunately, her dishes are horrifying the first time meeting her. Her newest experiment is horrifying. Her father experienced this very well.
Of course, her food experiments will not endanger or even kill anyone. Yet, it is too bad to eat it the first time. That is why we should be knowledgeable and aware of this thing.
Make sure you have a strong gut before trying. One should present an iron stomach when trying Xiangling experiments. Therefore, you should be aware of the Xiangling Genshin Impact new experiment.