Rosaria Genshin Impact is a marvelous character that you can find in this fun and exciting game. You will be able to find her since the 1.4 updates of Genshin Impact. As a Cryo-based character, Rosaria specializes in her role as a frosty DPS dealer. She is one of the most interesting playable characters you will find in this game.
However, do you know what makes Rosaria special in the eyes of so many Genshin Impact players? Well, one of the basic things you need to know about Rosaria is the fact that she is a loyal member of the Church of Favonius, which is a church in Mondstadt. She is quite memorable because she seems a little bit selfish, as she always refuses to go to choir practice because of how boring it is.
Even though she is a member of the church, Rosaria is a very capable fighter. She has excellent skills that allow you to deal incredible Cryo damage to your enemies. Although she might not be the best DPS player, she can become a great addition to your team, especially if you want to add Cryo damage.
Rosaria's Impressive Abilities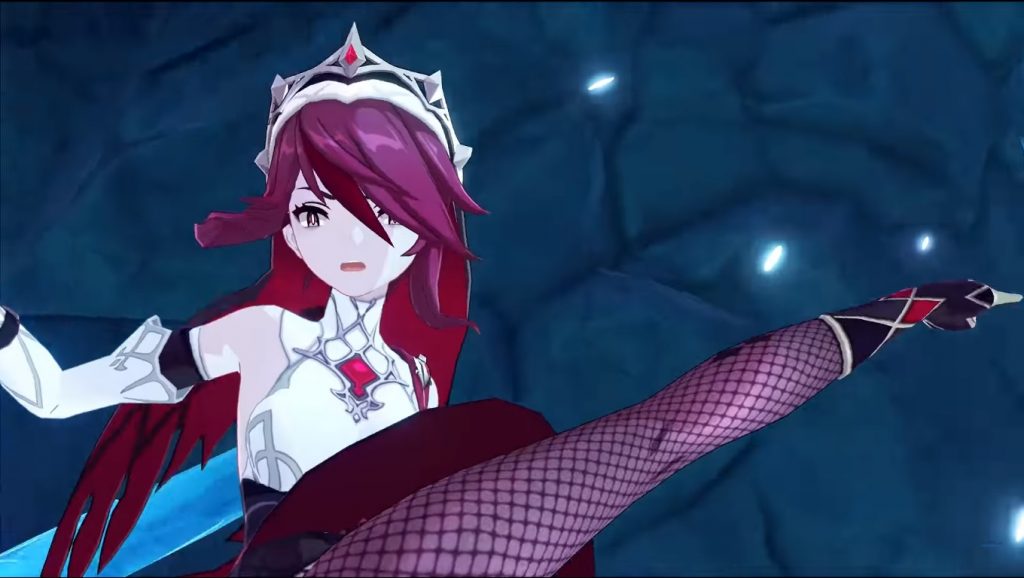 First thing's first, let's talk about the many Rosaria Genshin Impact skills that you need to familiarize yourself with. That way, you will be able to understand how she can be helpful to your team. Here are a couple of skills that she has.
Rosaria's Normal Attack
Her normal attack consists of her normal attack, charged attack, and plunging attack. Each attack will help you deal different types of damage to your enemies.
Normal attack. Rosaria's normal attack consists of five attacks with the help of a polearm.
Charged attack. You can charge and lunge forward to deal great damage to any enemy that is in your way. Of course, this attack will consume Rosaria's stamina.
Plunging attack. Rosaria's plunging attack allows her to dive onto the ground to inflict area-of-effect damage to her enemies.
Rosaria's Elemental Skill
Rosaria's Elemental Skill is pretty impressive. Why? Well, simply because she will be able to shift her position to stab and slash any opponent from behind using her polearm. This skill will deal Cryo damage to the targeted opponent. However, this skill will only work on smaller enemies or the same size as Rosaria.
Rosaria's Elemental Burst
Her Elemental Burst skill allows Rosaria to swing her polearm at her enemies. This will lead to slashing damage to her surrounding enemies. On top of that, her burst skill will also summon an ice lance that will strike the ground. Her Elemental Burst also deals with Cryo damage to her enemies.
Rosaria's Constellations
Besides her basic attack, you should also know Rosaria's constellations. Her constellations involve Unholy Revelation, Land Without Promise, Sacrament of Penance, Amazing Disgrace, Extreme Unction, and Divine Retribution. Each constellation will give you its benefits.
Rosaria's Passive Talents
The next thing you need to know about Rosaria Genshin Impact is her passive talents. These talents will help you gain a couple of perks that will be helpful for Rosaria and her team members. Here are all of Rosaria's passive talents for you to know.
Night walk. This passive talent will improve the movement speed of every party member by as much as 10%. However, the effect will only be available during the night, which is around 18:00 to 6:00. Aside from that, this passive talent will not work in certain places, including the Spiral Abyss, Trounce Domains, and Domains.
Extracted confession. Rosaria will be able to increase her critical hit rate by 12% for as long as five seconds when she strikes an enemy from behind. However, she needs to strike the enemy using Ravaging Confession for this talent to work.
Shadow Samaritan. The last passive talent she has is Shadow Samaritan, which allows her to increase the critical hit rate of every nearby party member. Rosaria needs to use Rites of Termination to increase the critical hit by 15% for a total of ten seconds. That is what you will find in the Rosaria Genshin Impact leak.
Rosaria's Best Build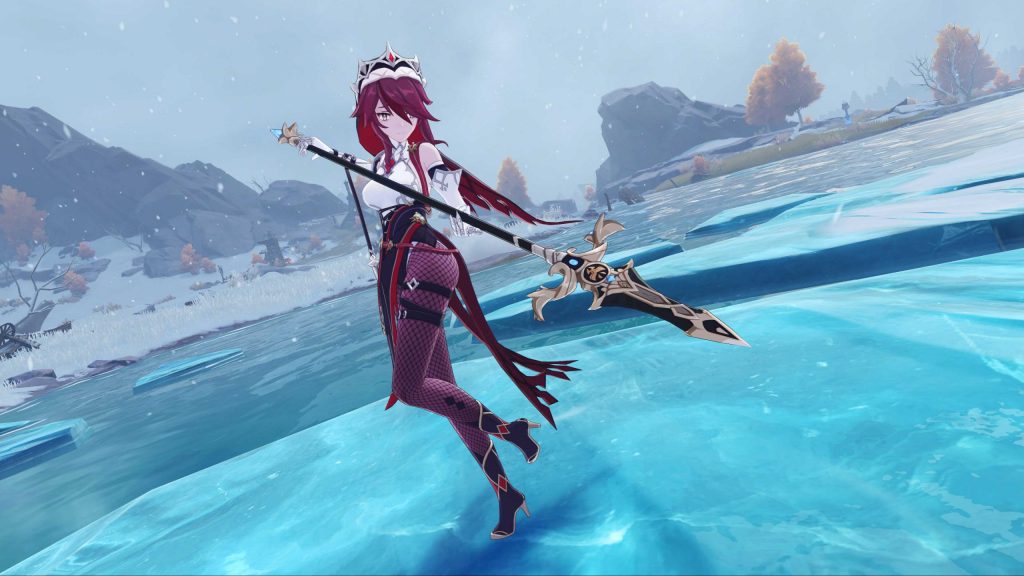 Now that you know her basic skills, you need to learn more about the best build you can create for Rosaria. You can either choose to spec Rosaria into a physical damage dealer or a support build. However, the best weapon you can use for her is Dragonspine Spear.
Dragonspine Spear is Rosaria's signature weapon. This weapon is pretty incredible thanks to its high physical damage bonus and base attack. Rosaria will be able to inflict some pretty hard hits with the help of this weapon. On top of that, Dragonspine Spear also has the Frost Burial perk, allowing Rosaria to have a 60% chance to drop an Everfrost Icicle on her enemies.
A great alternative to the Dragonspine Spear is the Skyward Spine. This weapon will help Rosaria recharge her energy as much as 20% quicker, which can be very beneficial to her. This means that Rosaria will be able to use her Elemental Skill way more often than she normally can. Other than that, this spear will also increase her critical rate by 8-16%.
If you want a budget-friendly weapon for Rosaria, you can use the Halberd. This weapon can boost her attack power, allowing Rosaria to deal notable damage to her enemies. You can also choose to use other weapons for Rosaria, including Crescent Pike and Staff of Homa.
As for the recommended artifact for Rosaria Genshin Impact build, we recommend the four-piece Berserker set. This artifact set will increase her critical hit rate by as much as 12%. This critical hit rate will also have an additional 24% increase when Rosaria's health is below 70%. Another artifact set alternative is the Gladiator's Destiny set that will increase her attack by 18%, which is quite impressive.
So, what are you waiting for? All you need to do next is to use the many weapons and artifact sets that we have recommended for you if you want to use Rosaria in your team. That way, you will be able to win every game with the help of Rosaria Genshin Impact.