Beidou Genshin Impact is an Electro character that you will be able to use in this game. She is a pirate who owns ships, wears an eye patch, and even has a pirate accent. Because this character has so many unique skills, you will probably love playing Genshin Impact with her as your main character.
You will be able to find Beidou near the Liyue shores. She will be sitting on one of the many ships in Liyue Harbor. You will also see many armed vessels that make up her fleet, the Crux organization. Beidou herself is the leader of this organization.
One of the reasons why people love Beidou is because of her balanced stats. She has the most balanced defense and attack stats that you will find out of the many characters in Genshin Impact. She can even become the DPS in this game aside from being the additional support to the team.
If you want to be able to utilize Beidou properly, you need to consider a lot of things. Some of the things you should consider include her weapons, artifacts, and many more. Luckily for you, we are going to tell you the best build that you can create for her. So, here are some of the things you should know about the Beidou Genshin Impact build.
How Do I Get Beidou?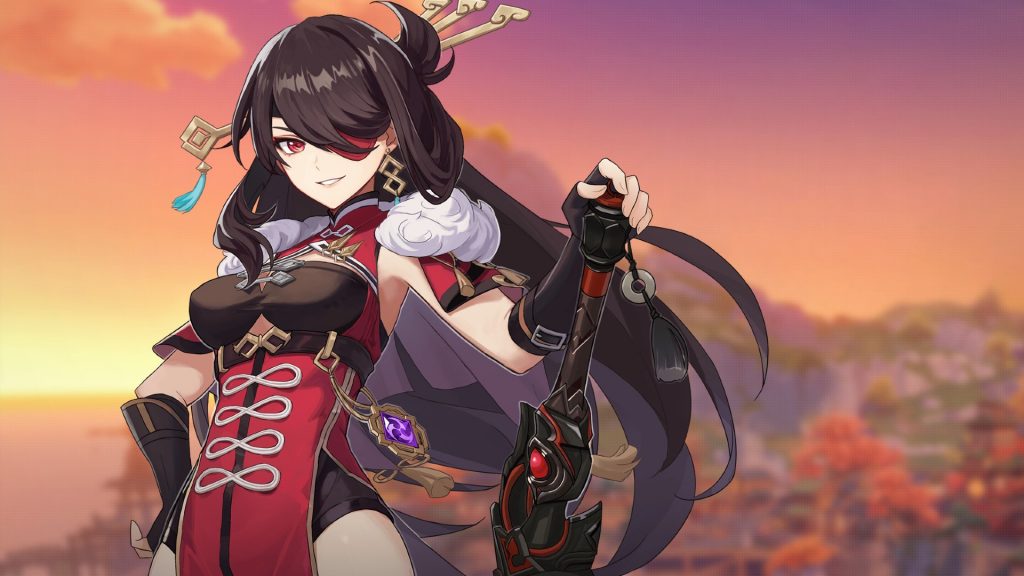 Before we talk about the best build for Beidou, let's talk about how you can get her as a character. The first thing you should know is that Beidou is a 4-star Electro character, whether it is in the standard or character banner. If you want to get Beidou, you might want to think about waiting for her rate to improve in the character banner. That way, you will be able to start rolling for her immediately.
Another thing you should know about Beidou is the fact that she uses a long and heavy Greatsword to inflict damaging blows to her enemies. She can easily bash through the physical shields of her enemies. She can also bash through the shells of Geo creatures such as Slimes.
However, one of the best things about Beidou is her brilliant Elemental Skill. She can absorb her enemies' attacks while holding in her Elemental Skill. And when she is ready to burst, she can unleash an Electro sword swing that has quite an impressive range. On top of that, this Electro swing will deal notable damage with some remarkable knockback. With Beidou, you will be able to turn back a big attack on the enemy accompanied by a little bit of shock.
What are the Best Weapons for Beidou?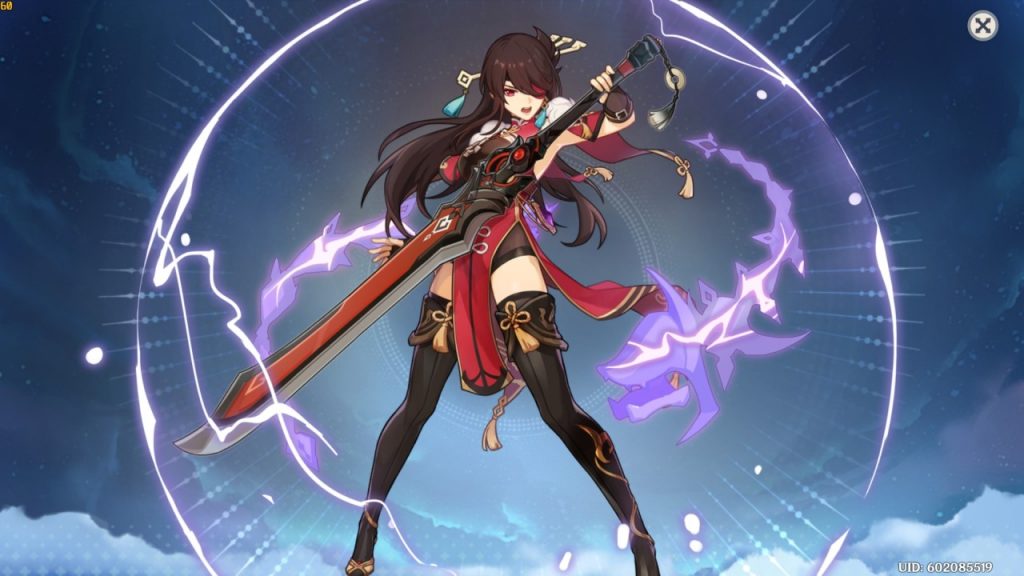 Now that you know how to get Beidou Genshin Impact and some basics about her skills, let's talk about the best weapons you can use for her. When it comes to the best weapons for Beidou, you can either choose 5-star, 4-star, or 3-star weapons. Luckily for you, we are going to mention every recommended weapon in this section.
5-star weapons:
Wolf's Gravestone. This weapon will help you increase your basic attack by as much as 20%. Aside from that, you will be able to increase your party's base attack by 40% for twelve seconds after attacking enemies with 30% HP or less.
Skyward Pride. The next weapon you can use for Beidou Genshin Impact is Skyward Pride. This weapon will increase all damage by as much as 8%. Any kind of attack will also make a vacuum blade that can deal 80% of damage to your enemies.
4-star weapons:
Prototype Aminus. The first 4-star weapon we recommend is Prototype Aminus. Why? Simply because you will get a 50% chance to inflict an additional 240% damage by using normal or charged attacks.
Serpent Spine. Serpent Spine is incredible because it will help you deal 6% more damage while also taking 3% more damage for every four seconds you are on the field. This effect can be stacked 5 times maximum.
3-star weapons:
Bloodtainted Greatsword. This sword will help you increase your damage against your enemies. Just keep in mind that your enemies need to be affected by Electro or Pyro for this effect to work on them.
Skyrider Greatsword. The last weapon we recommend is the Skyrider Greatsword. This sword can increase your attack by 6% for six seconds every time you land a hit while using this weapon. You can stack this effect as many as four times.
What are the Best Artifacts for Beidou?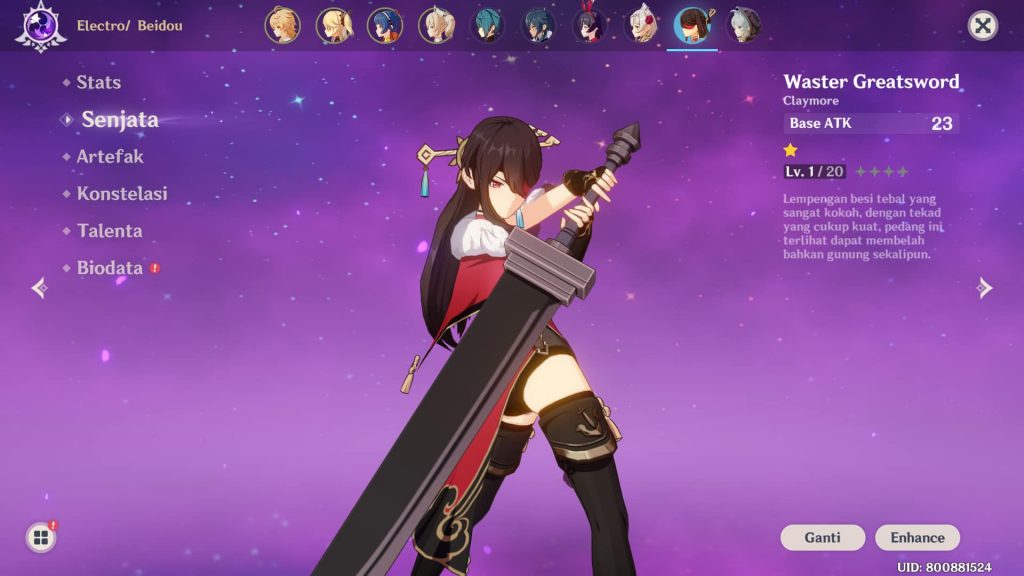 Other than paying great attention to the kind of weapon you use, you also need to know the best Beidou Genshin Impact artifacts. The right artifacts will help you increase many different stats in your character. Aside from that, you will also be able to get a few perks that you will never be able to get if you did not equip an artifact. Here are a couple of recommended artifacts for Beidou.
Thundering Fury Set. The Thundering Fury Set will give you an Electro damage bonus of as much as 15% as the 2-piece bonus. The 4-piece bonus will increase the damage of Overloaded, Superconduct, and Electro-Charged by 40%.
Gladiator's Finale Set. The Gladiator's Finale Set is an alternative if you want to utilize Beidou's physical abilities. The 2-piece bonus includes an 18% increase in your attack. The 4-piece bonus will help you increase your normal attack damage by as much as 35% if you are using a sword, polearm, or claymore.
Martial Artist Set. A great alternative to the highly recommended artifacts that we have mentioned above is the Martial Artist Set. This set will increase both your charged and normal attacks by 15%. You can even improve your attacks further by using the 4-piece bonus. That bonus will give you a 25% increase in normal and charged attacks after you use Elemental Skill.
To sum it all up, Beidou is an Electro character that has incredible abilities. She can be one of the most powerful characters in Genshin Impact. However, you need to give her the best weapon, whether it is a 5-star, 4-star, or 3-star weapon. You should also use a couple of artifact sets that will improve her skills even more. That is all you need to know about Beidou Genshin Impact.