You are probably familiar with Kaeya Genshin Impact if you are a fan of this game. You will meet Kaeya early in the game. He is the Captain of the Knights of Favonious. Kaeya is one of the free playable characters that you can play from the prolog "The Outlander Who Caught the Wind".
Kaeya is a popular Cryo character in Genshin Impact. But he has so much mystery, especially about his past. Other than that, you should also know the best build for this character if you want to maximize his potential. So, sit back, relax, and let us tell you everything you need to know about Kaeya.
Kaeya's Backstory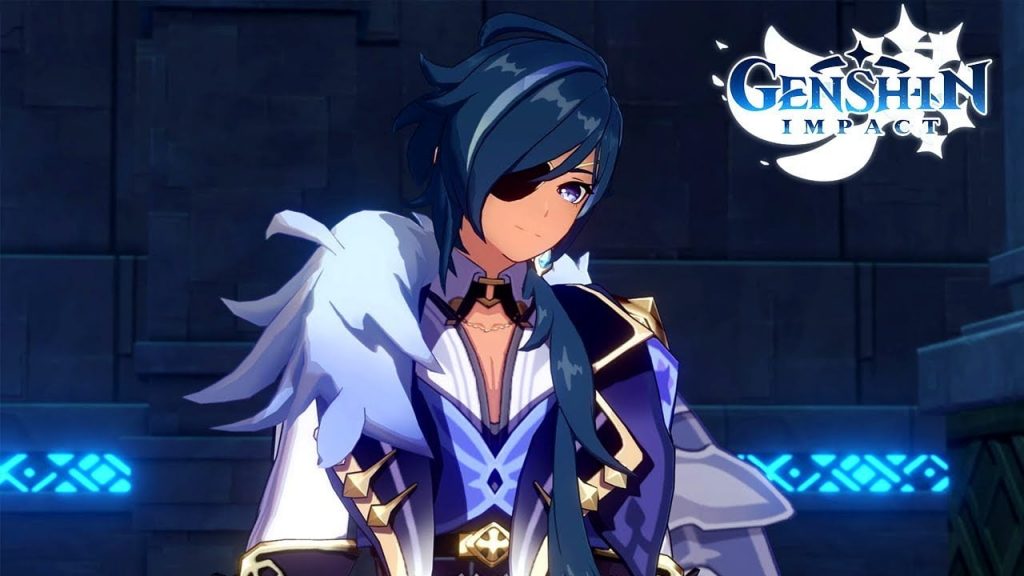 Before we go further about his best build, let's talk a little bit about Kaeya's backstory. One day, there was a huge monster attacking a convoy led by Diluc and his dad, Crepus. Crepus tried to attack that monster yet failed to do so. Diluc then ended up taking his father's life to end his misery.
Kaeya is Diluc's stepbrother. He is always there for Diluc whenever he needs him. However, Kaeya was not present in Crepus' final moments. Kaeya felt awful, yet he had to face Diluc's anger toward him. Finally, both of them fought. In the fight, a powerful cryo element courses through Kaeya, which is how he earned his Cryo vision.
Ever since that day, Kaeya never told anyone about his past. He always gives vague answers whenever somebody tries asking him about his past life. However, the player can uncover the truth about Kaeya's past throughout the game.
Kaeya's Best Build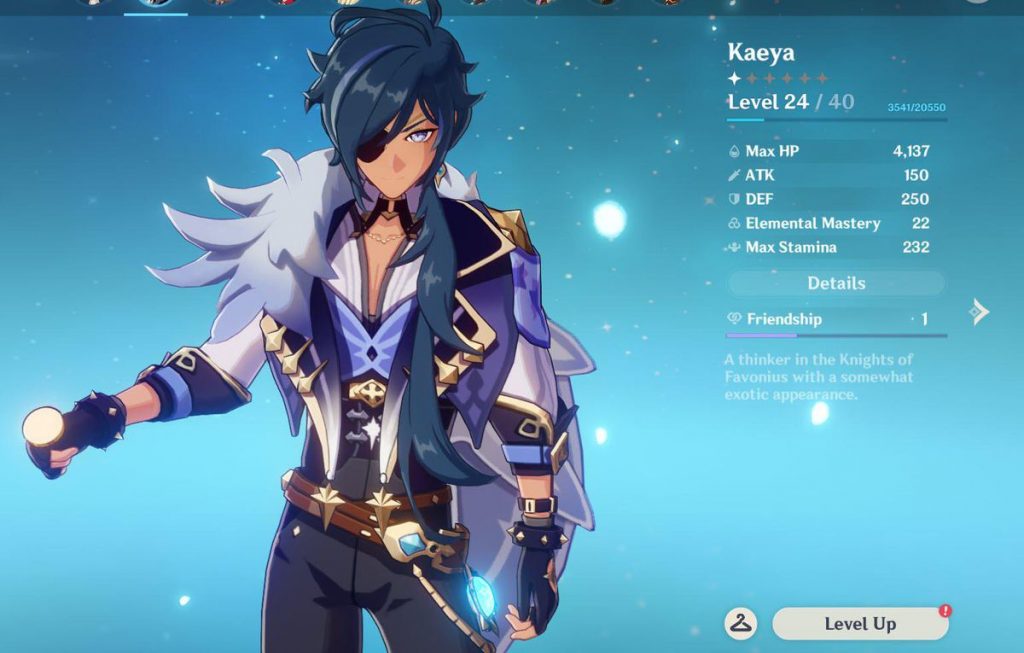 Now that you know a little bit of his backstory, let's talk about Kaeya Genshin Impact build. Kaeya has quite a high physical and Cryo damage. On top of that, his skill set is very flexible, allowing him to become the main core or the supporting core of the team.
However, if you want to maximize Kaeya's abilities, you need to make sure that he has the best build. When doing so, you need to keep in mind that Kaeya has a special ability, which is to control the physical damage from his basic attack or Cryo damage from Element Skill and Burst.
To make sure that he has the best damage, you need to use a weapon that can increase his attack or critical attack. And we recommend two weapons that you can use for that purpose. Here are the weapons that you should use for Kaeya.
The Black Sword. This weapon can significantly increase your Critical Rate. This means that Kaeya will have a better damage output, allowing him to be stronger. Other than that, his damage will have a wider range with the help of this sword.
Other than equipping the perfect weapon, Kaeya Genshin Impact also needs to equip the best artifacts. Luckily for you, we have a few recommendations that will improve Kaeya's skills tremendously. These artifacts will improve his Cryo damage from his Elemental Skill and Burst. Here are some artifact combinations that you can use for Kaeya.
Blizzard Strayer. If you are looking for the best artifact to improve your Cryo damage, the Blizzard Strayer is the perfect choice for you. On top of increasing your Cryo damage, this artifact can also improve Kaeya's Critical Rate. With the help of this artifact, Kaeya will have better and consistent damage output.
Blizzard Strayer + Noblesse Oblige. To make Kaeya even stronger, you can combine Blizzard Strayer with Noblesse Oblige. If Kaeya is the second DPS in your team, this artifact combination will help you use Elemental Burst before switching to other characters without having to lose damage.
Pale Flame + Bloodstained Chivalry. The last artifact combination option that we recommend is to combine Pale Flame with Bloodstained Chivalry. This combo is incredible because it will improve Kaeya's physical damage significantly. Each artifact alone can increase your physical damage tremendously. That is why equipping both items will further increase Kaeya's damage.
Kaeya's Best Lineup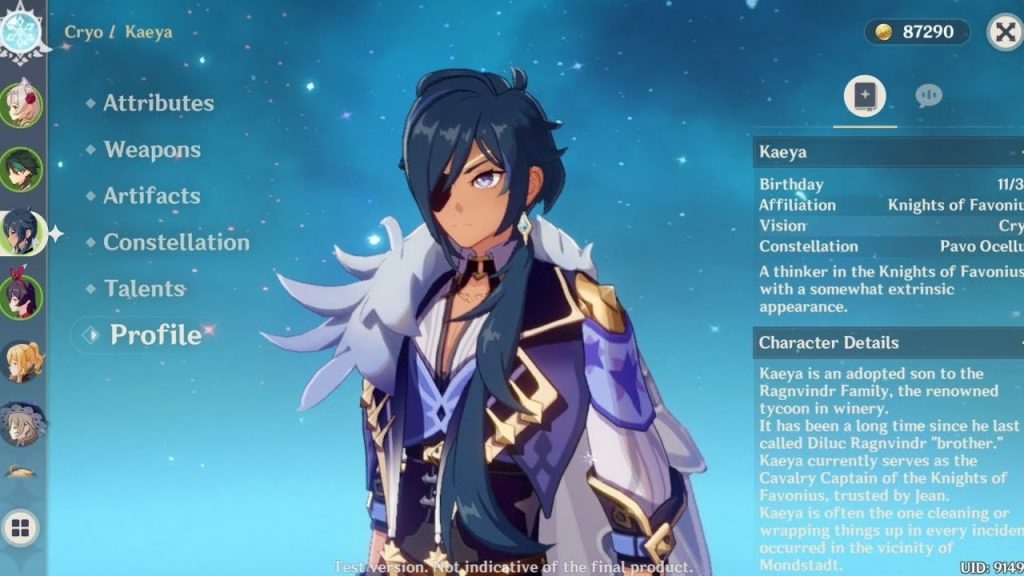 The last thing that we are going to talk about in this article is the best lineup for Kaeya. Because you are going to play in a team, you should consider which character will suit Kaeya best. That way, you will be able to maximize Kaeya's abilities in the team.
The best lineup for Kaeya depends on what role he has on the team. If you want Kaeya to become the main DPS, he needs other characters that can help trigger Elemental Reaction. You will find a few characters that will help you do that. The choice also depends on what you want to have on your team.
For example, if you want to play using Melt, you can choose Xiangling as a part of your team. However, if you want to rely on physical damage through Superconduct, your best choice would be Fischl, Beidou, or Lisa. With this team set, you will be able to maximize Kaeya's abilities as the main DPS.
Of course, you still need a healer to be on your team. Since healer has a crucial role, you need to make sure to choose the best healer you can get. The healer needs to be able to play their role while having the ability to trigger Elemental Reaction.
For the healer, you can use characters such as Barbara. She can help trigger the Freeze effect, which will benefit you a lot. You can also choose Bennett for this role. Why? Well, simply because he can bring extra damage to your enemies. This is especially true if you also decide to use Xiangling.
If you want Kaeya to play as the second DPS, you should have a different team set. Kaeya should be the one to help trigger Elemental Reaction for other characters. He can either help Diluc or Hu Tao Genshin Impact to create the Melt effect. He can also work with Tartaglia to trigger the Freeze effect.
So, what are you waiting for? Go ahead and play with Kaeya Genshin Impact with the help of the weapons, artifacts, and lineups that we have provided for you.