Ragnarok Origin is made by having several sub-classes offered to players. The games' classes are equipped with qualified skills and make the game not boring. Even you have know Ragnarok Origin Classes such as Swordsman, Mage, Merchant, or Many else.
Ragnarok Origin players can choose a particular class when they reach level 10. However, before going to level 10, players will initially get the Adventurer class.
If you have reached level 10, new players can choose the sub-class they want to play. You need to be careful when selecting a class in Ragnarok Origin.
Because these classes will continue to exist and accompany the players' daily lives. Therefore, it is vital to know the types of styles that are in RO at this time.
For curious players, take advantage of this review. We will discuss the types of classes in the Ragnarok Origin game.
What is Ragnarok Origin
Ragnarok Origin is an MMORPG game with many activities, so you can play it easily. Of course, you will log in every day to this game and get attractive prizes.
Ragnarok Origin also provides various other exciting features, such as effects, skills, and several quests that can enthrall you. Apart from that, the storyline of this one game is also compelling, and you can develop your own skills that you want to work on, especially in selecting job classes from Ragnarok Origin.
6 Types of Ragnarok Origin Classes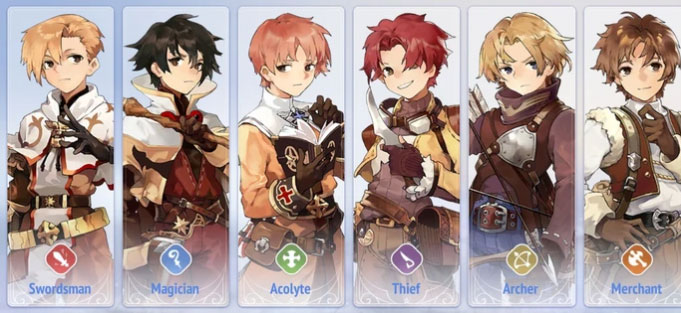 There are 6 Class Types in Ragnarok Origin that you can use. Of course, some of the characters in this class have their own strengths and weaknesses.
You need to pay attention to it first to maximize it to become an MVP in several missions and others.
Swordsman
Swordsman is a very appropriate class for beginner Ragnarok Origin players. Because his skills and defense are pretty good. Starting from the craft to stun the enemy to make the opponent far from the hero's ally. In the Swordsman class, changing from Knight to Lord Knight is possible.
With the defensive and offensive side that Swordsman has, it will really help maintain the main stats.
Key Stats: STR, AGI, DEX
Acolytes
Acolyte is a class with the role of a healer and a strong buff for the team. This class will be killed faster when playing solo because its attack skills are less robust. Even so, Acolytes can make attacks offensively and help increase farming.
Acolytes can transition from Priest to High Priest. Their jobs make them the best healers in PvP and PvE.
Key Stats: INT, DEX
Mage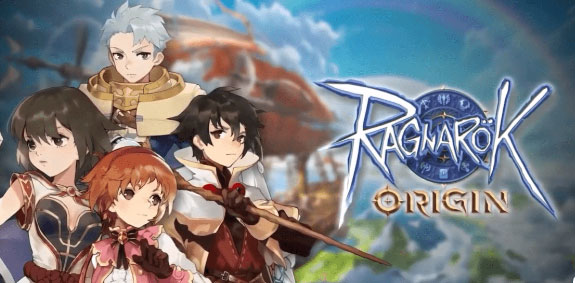 The mage class has the skill to eliminate enemies with painful spells. This first-class element is invincible. Even so, Mage members still have fragile souls and are somewhat challenging to play.
The mage can transition from Wizard to High Wizard. During that transition, each member can have more powerful spells, including AoE skills to eradicate enemies.
Key Stats: INT, DEX
Thief
Many consider Thief to be the best physical DPS in Ragnarok Origin. No wonder the role is challenging to play, especially in solo mode. That's because they have extensive attack damage.
A thief can change from Assassin to Assassin Cross. Later, they will get stealth abilities and other skills to disrupt the battlefield.
Key Stats: STR, AGI
Merchants
Merchants are a unique class. They are not always on the battlefield because of their role as traders. Merchant members can use currency carefully.
Merchants can change from Blacksmiths to Whitesmiths. Their playing style may be weak, but they can help to make money.
Key Stats: STR, AGI, DEX
Archers
Archer is a long-range class with the skill to use painful bows for enemies. Their skills are close to shots that can produce many effects. They can push the enemy back with mighty hands, like launching two arrows.
Later, Archer can change from Hunter to Sniper. In addition, they can get a Falcon pet that can help in battle with various skills.
Key Stats: AGI, DEX
Those are some things you need to know about Ragnarok Origin Class. This article can be a reference for you in combining the MMROPG games that you will play.
Remember, remember to top up Ragnarok Origin only on UniPin. Surely you will get abundant benefits starting from promos, discounts, and other prizes!