Lolita ML is one of the most popular heroes that you will be able to use in Mobile Legends. Designed as a tanker, this hero has very great defensive skills that everyone loves. However, that is not the only reason why people love this character so much.
Aside from having some of the most useful defensive skills, Lolita also has quite an interesting backstory. She is a highly-motivated elf who wants to keep the peace in the world. And because of this, Lolita becomes a very tough fighter with many strengths.
Read more:
But just like any other hero you can find in Mobile Legends, Lolita also has a few weaknesses. In this article, we are going to review all of the strengths and weaknesses that you will be able to find in Lolita MLBB. Here are some of the things you should know about this brilliant tanker hero.
Top 5 Strengths of Lolita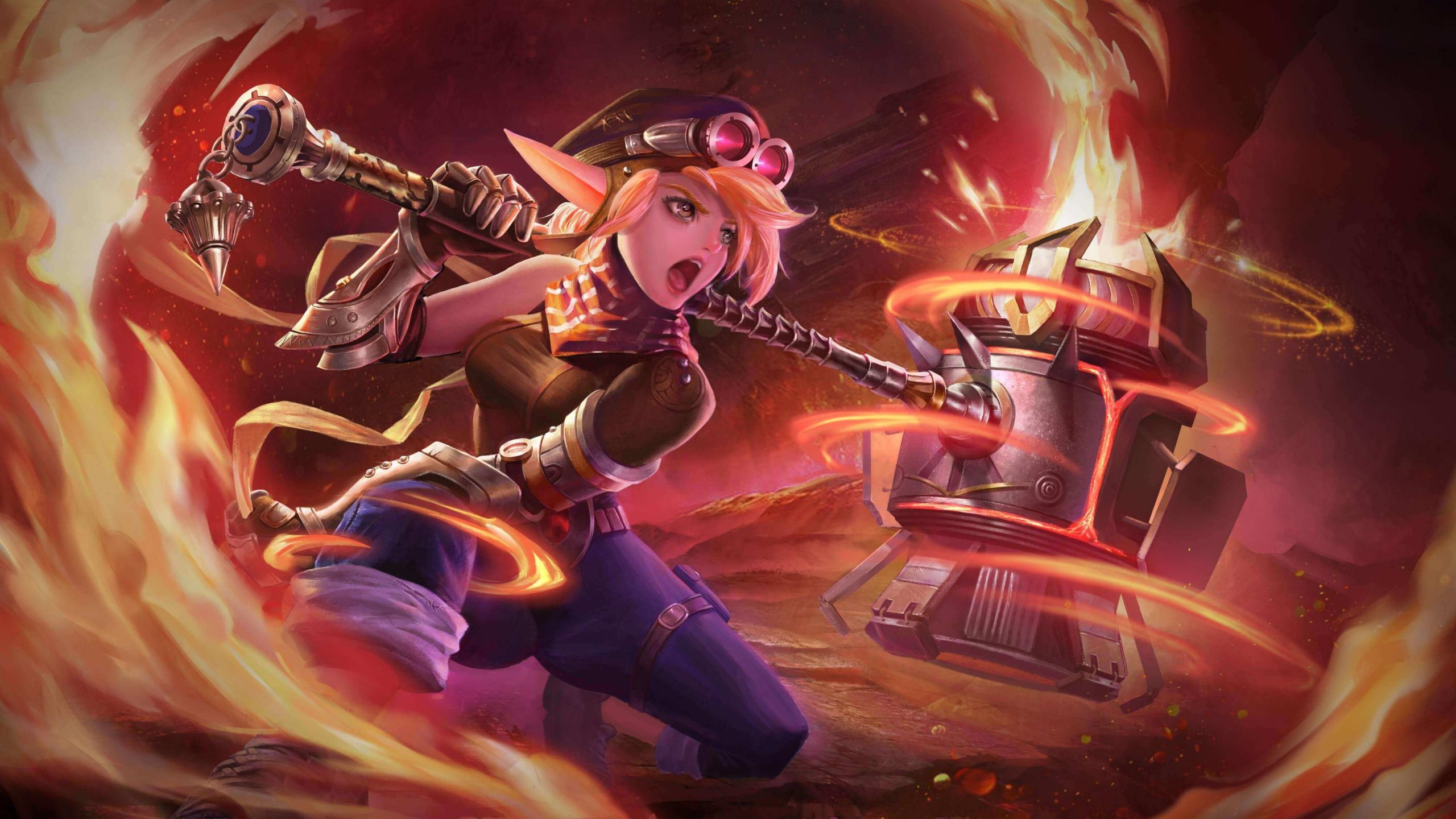 One of the reasons why people love Lolita so much is because of her impressive defensive skills. But as it turns out, Lolita has a couple of other strengths that you will love. Here are some of the best advantages that you will get from using Lolita in your game.
1. High Defense
Of course, it is only right to mention her main strength first. Lolita is one of the best defense heroes that you can play within Mobile Legends. Although she has a very small body, Lolita is considered to be very strong. Why? Well, simply because of the passive skill that allows her to create a shield.
The shield that Lolita creates does not only protect her. It will also protect her nearest teammates, which can be very convenient. At that moment, Lolita will be able to inflict the highest damage while giving herself and her teammates solid protection.
2. Supporting Abilities
Another incredible thing you will find in Lolita Mobile Legends is her brilliant supporting abilities. Lolita is tank support, which is why it is not surprising that she has a great defense. So, if you are looking for a capable tank support hero, Lolita might be the perfect choice for you.
Aside from having great defense, Lolita can also provide great support to her teammates. Some examples of supporting abilities she has to include creating a shield and area of effect (AoE) damage. That is why you might want to explore Lolita's skills in Mobile Legends.
3. AoE Damage
You will also be glad to know that Lolita can inflict AoE damage. This means that she will be able to inflict damage to enemies in her area of the range. This wide range of damage areas will help her teammates when it comes to defeating all of their enemies.
4. Easy to Play
The next reason you should choose this hero is because of how easy it is to play her. Lolita does not require any tricky techniques or methods. You will be able to play her without any problem at all, even if you are a beginner in Mobile Legends.
All you need to do to be able to play Lolita ML is to master all of the basics. For example, you should know that Lolita's first skill can be used to lock a target on an enemy's hero. Lolita's second skill will increase her defense, while Lolita's ultimate skill is to inflict AoE damage.
5. Nice Attack Combo
Lastly, Lolita also has an impressive attack combo. You will be able to use this combo in any game where you play Lolita. That is why she can be such a great character to use, especially if you already figured out the best build Lolita in Mobile Legends.
Top 5 Weaknesses of Lolita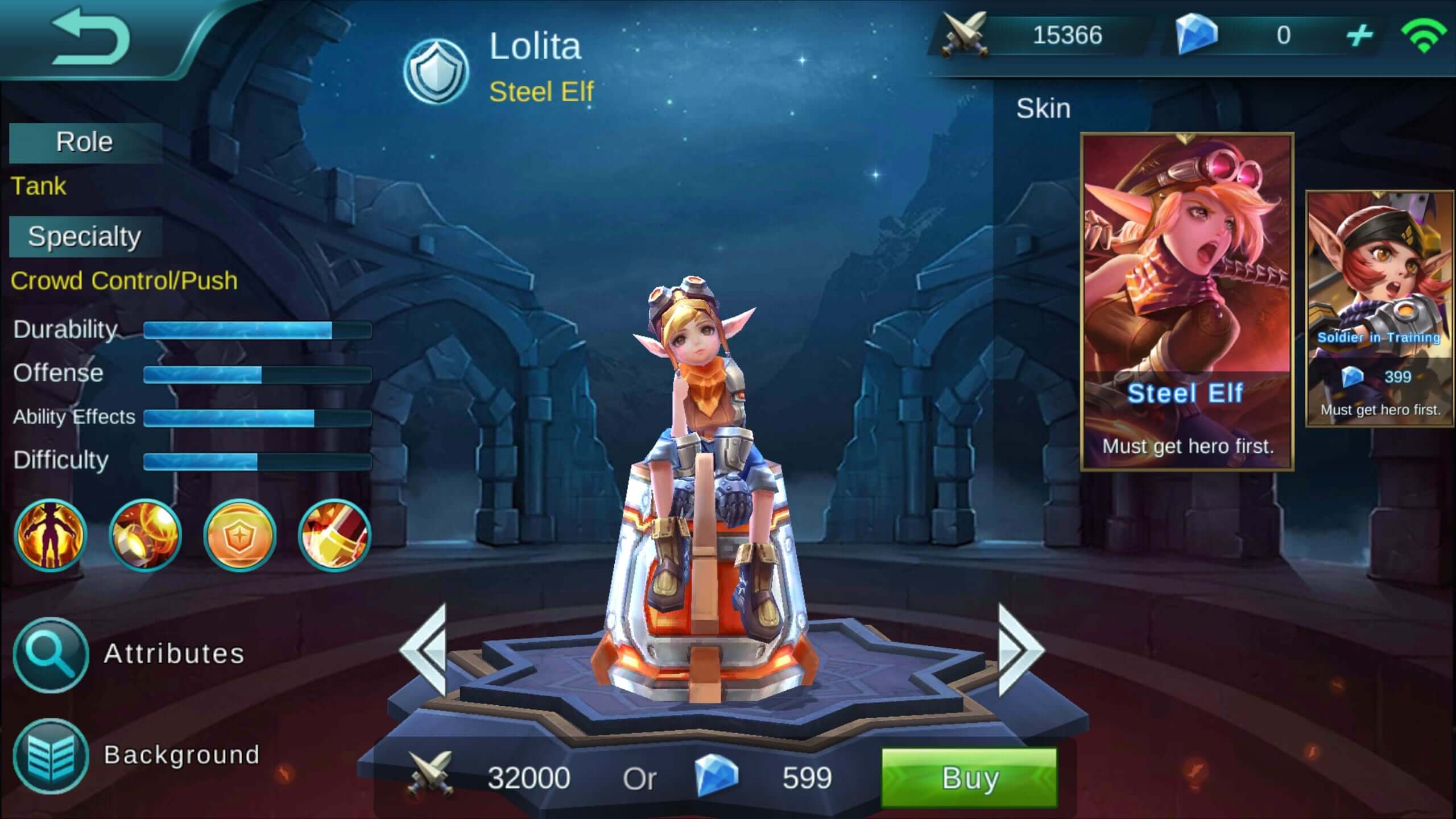 Unfortunately, Lolita also has a couple of weaknesses you should know about. Without further ado, here are a couple of disadvantages that you will find in this character.
1. Minimal Crowd Control Ability
First of all, Lolita has quite a low crowd control ability. She can taunt in her first skill and stun in her ultimate skill. However, Lolita's first skill provides only short-range damage to one hero. Her ultimate skill has a wide range that can affect many heroes. However, it is so easy for her to fail her attacks.
2. Easy to Counter
Another thing you will not love in Lolita is the fact that her ultimate skill is very easy to counter. Although this hero is loved by so many, people rarely use her in Mobile Legends competitions. This is because you will be able to find many counters that can easily defeat Lolita. Every marksman hero can easily defeat her.
3. Relatively Small Damage
You will be sad to know that Lolita also has relatively small damage from her attacks. Some tanker heroes out there have impressive damage. However, that does not apply to Lolita. This is especially true if you have the wrong build Lolita for her.
4. Tricky Ultimate Combo
Next, you should also know that Lolita has an ultimate combo skill that is very hard to use. Of course, you can use a very popular trick with this hero. This trick utilizes the use of flicker and ultimate. And this kind of attack can be pretty deadly.
Using the ultimate combo is going to be very difficult. This is especially true if you do not use the flicker and ultimate trick. Why? Simply because the combo requires a very long activation period. And in this period, it will be very easy for enemies to fail the activation.
5. Marksmen Prey
Lastly, Lolita can be very easy prey for marksmen. As we have mentioned before, marksman heroes will be able to attack Lolita pretty easily. Any hero with long-range abilities will be able to defeat Lolita with relatively no problem at all. That is why you need to be very careful with marksman heroes if you decide to play with Lolita.
To sum it all up, Lolita is an impressive tanker hero that everyone loves. She has a couple of strengths and weaknesses that you need to know if you plan on playing with her. That is all you need to know about Lolita ML.