PUBG has an in-game currency system for every transaction that happens within. The currency, named UC, allows players to purchase items that can make the PUBG gaming  experience enhanced. Although you can obtain it in-game, some players choose to do PUBG top up as it is more practical.
What is UC in PUBG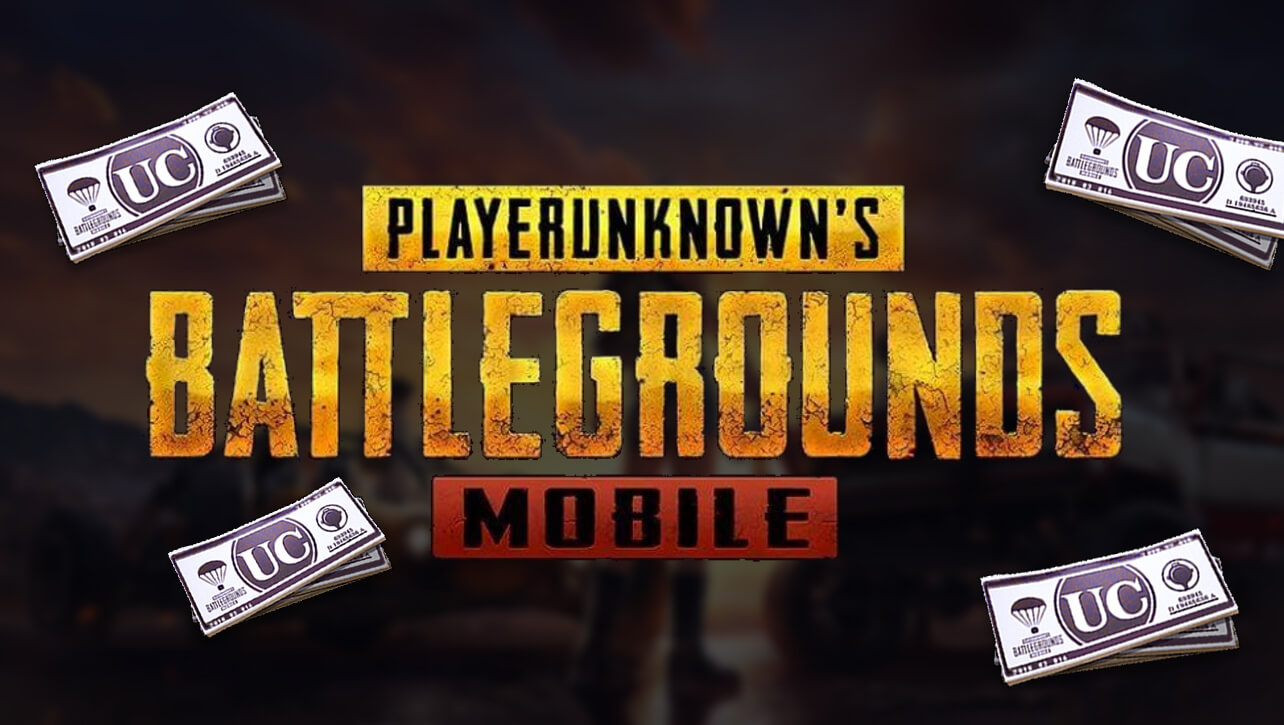 UC stands for Unknown Cash. It is a currency that you use within the PUBG realm. The developer incorporated this system to make the gaming experience better. UC is especially popular among the more avid players as they want to make their game appear more sophisticated.
Items that you can purchase in the shop using the UC are:
Skins for vehicles, guns, and parachutes
Character's outfits
Battle pass for a new challenge
Valuable loots or treasures
Character's companions
There are some fun ways to obtain UC if you do not wish to spare extra money for PUBG mobile top up. You can try the following methods:
Winning giveaways in various gaming forum
Participating in a special tournament (this is only offered in certain regions)
Buying Elite Pass and level up to the Royale Pass
Those methods look like a roundabout way to obtain UC in the game. Winning giveaways requires efforts such as finding legitimate giveaway programs. You also need to compete with others. It does not guarantee that you will get the UC that you desire.
Joining a tournament is impossible for people who live in the regions where it is not available. Additionally, quests require commitment. A player may not have time to join those tournaments for days due to their real life activities.
Meanwhile, buying an Elite Pass also requires UC. The amount of UC needed to obtain the pass is not small. You must upend the rank as well and it is not easy for small PUBG players. This is why pubg top up is common among users.
How to do PUBG Top Up?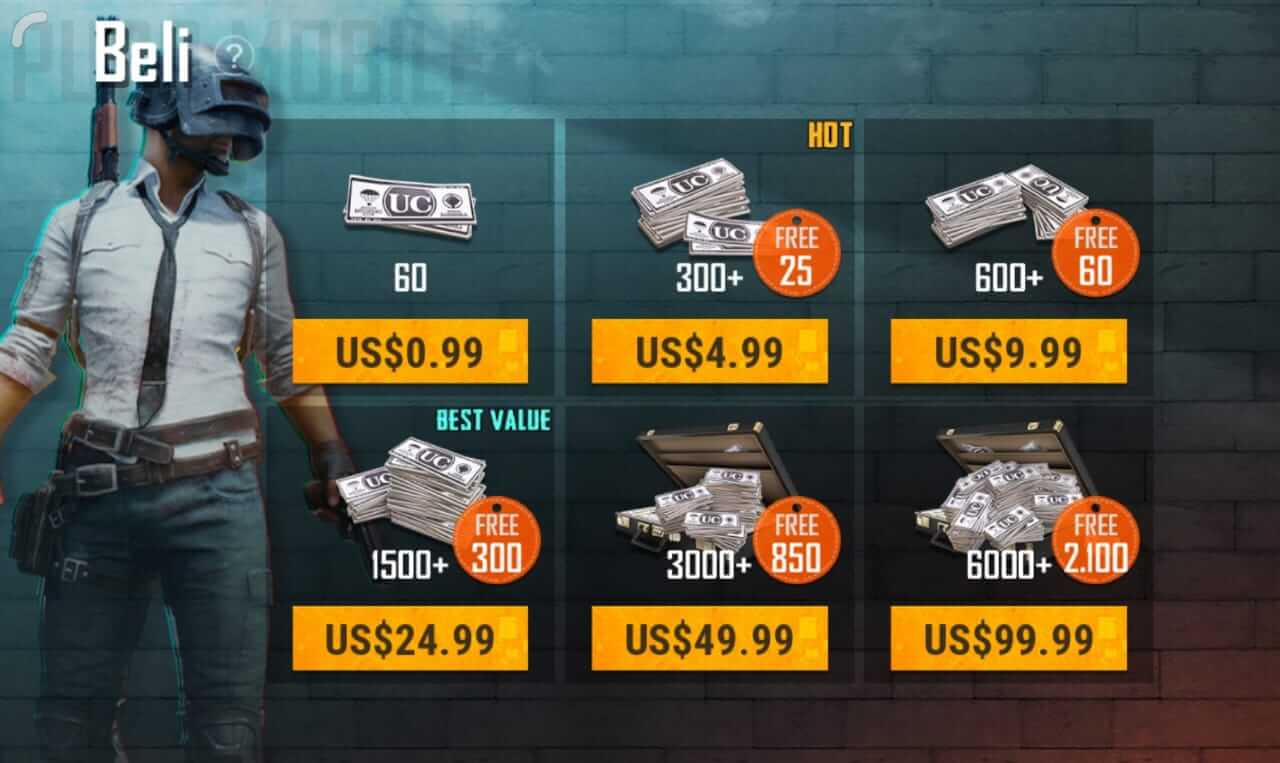 How to top up PUBG mobile? The developer offers several methods to purchase UC legally. Here are some of them:
1. MidasBuy
There are two ways to do the top up using the MidasBuy. First, you can log into the game and purchase from there. Here are the steps to do that:
Access the PUBG account from your device
At the upper part of the screen, there is a UC icon
Click on the icon
Tap on the UC plan that you want get
Choose the payment method that you prefer
Wait for the UC to be transferred into your account
If you want to do PUBG top up out of the game, you can follow these steps instead:
Access the MidasBuy official website at https://www.pubgmobile.com/pay
Tap the "Top Up" button
Enter the player's mobile ID (the ID should not be spelled incorrectly)
Choose the amount of UC to buy
Complete the payment process with your banking system
When the payment is successful, the UC will be transferred to the account
2. Google Play Store
This purchasing method is more inclusive to people around the globe. If you want to do UC top up with Google Play you have to do this:
Login to your PUBG account
Locate the UC icon at the right part of the screen then tap it
Choose the amount of UC to purchase
Select Google Playstore as the payment method
After the transaction succeeds, the player's UC will add up
Players must purchase their UCs in a package. You cannot customize the PUBG top up. The package options are:
6000 UCs (with 2100 UC bonus)
3000 UCs (with 850 UC bonus)
1500 UCs (with 300 UC bonus)
600 UCs (with 60 UC bonus)
300 UCs (with 25 UC bonus)
60 UCs
You will benefit more from buying a lot of UCs at a time than buying a little every so often. However, it depends on the player's gaming intensity. Also, the price between countries vary according to the currency.
Players can also top up for one another within the game. This unique feature is offered only for Royale Pass members, though. The giver and recipient's characters must be at level 3 or above. The two also need to have a minimum synergy rate of 20.
Obtaining UC in the Right Way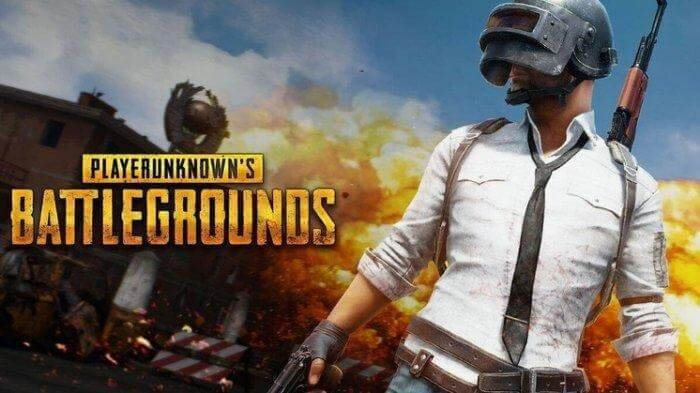 Instead of doing the official top up UC PUBG Mobile some people may opt to use less legitimate ways to get UCs. Some players may purchase their UCs from non-authorized sellers. Usually, the UCs will be priced lower than the real price.
Many players have even been caught using illegal tools to get UCs without paying any cent. They may install a certain mod APK, which can possess malware that threatens the device. Some websites also boast about offering UC generators that can produce UC for players.
Every player is encouraged to do PUBG top up the right way. Violations to the developer's policy may lead to a permanent band for the player. Players who have achieved many things in the game will lose their progress completely.