Do you know the best Belerick build in Mobile Legends? If you are a fan of Mobile Legends, you are probably familiar with Belerick. It is not surprising since Belerick is a very popular Tank hero that specializes in crowd control and regeneration.
Belerick becomes very popular among Mobile Legends players because of his incredible crowd control skill. As you probably already know, good crowd control abilities are very important in Tank heroes. However, that is not the only reason why people love Belerick so much.
Belerick is also a very efficient hero to use during a team fight. His passive skill can help him survive while inflicting high damage to his enemies.
Belerick is also a very useful teammate. Because he is a powerful Tank hero, he can protect all of his teammates when they need him. Belerick can even save his teammates from danger when an enemy is chasing them.
On top of his incredible crowd control abilities, Belerick can also inflict stun, slow, and immobilize effects on his enemies. However, all of his incredible skills will be weak without the help of the perfect build. Luckily for you, we are going to tell you about Belerick MLBB's best build in detail.
The Best Build for Belerick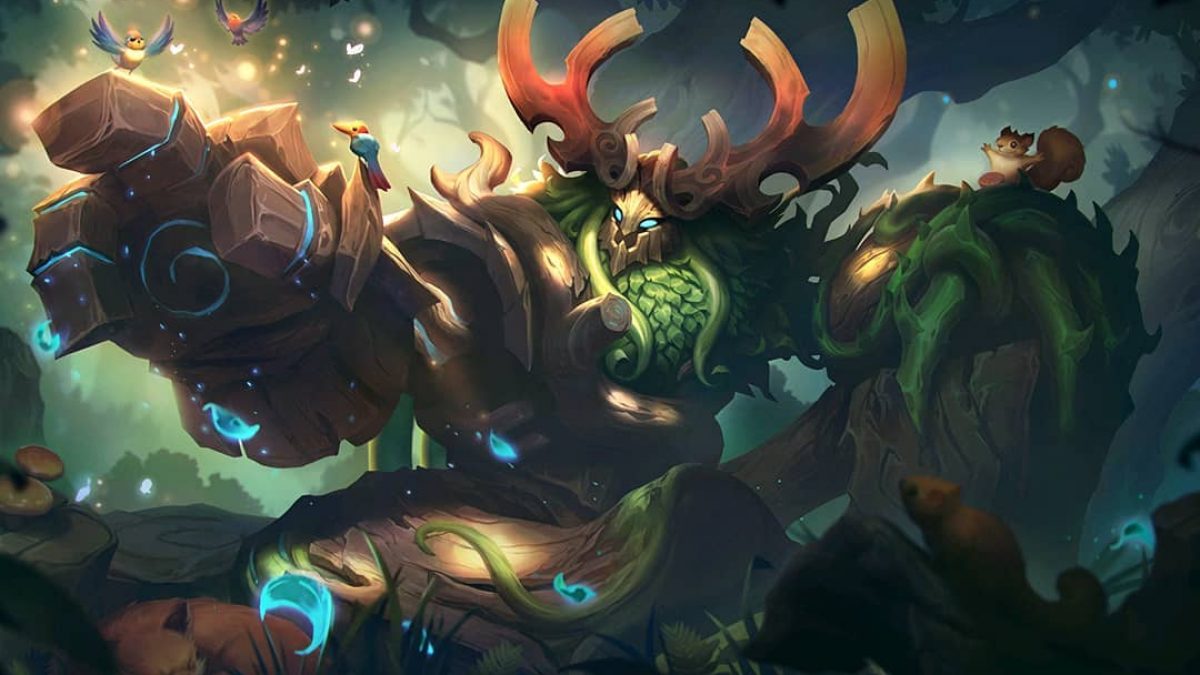 Every hero in Mobile Legends has a suitable build. If you are a Mobile Legends player, you probably already know the importance of a proper build. Without the right build, your hero will be the weakest among everybody else.
However, you need to keep in mind a couple of things when you are choosing a builder for Belerick. You need to know that the items you choose will depend on the situation in the game. Regardless, here is what you need to know about the best Belerick build in the game.
Tough Boots – Conceal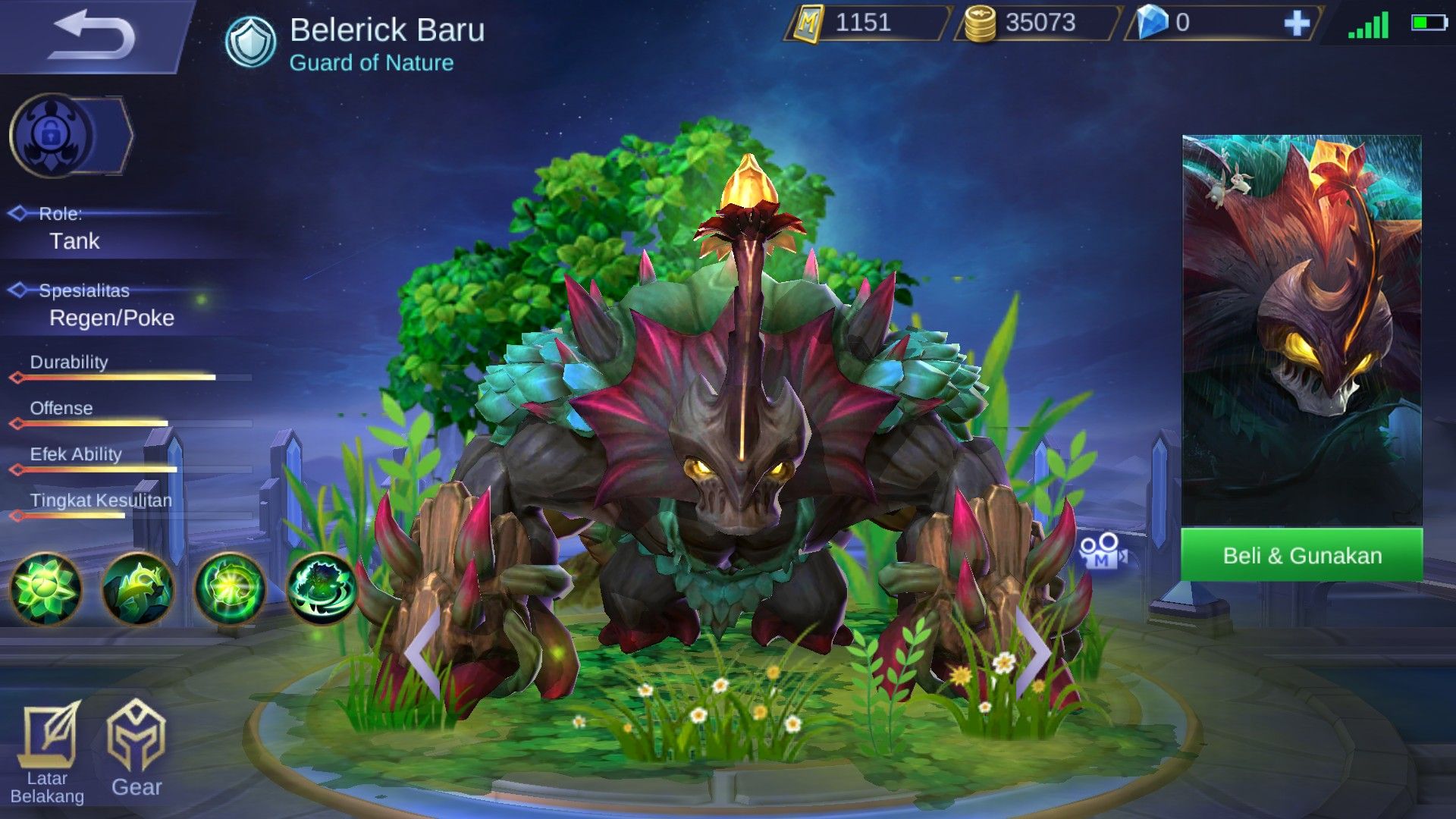 The first item you need to know is Tough Boots. Belerick's shoes are one of the most important things you need to prioritize when you are trying to have the best build for this hero. Tough Boots become the first choice for Belerick because of several reasons.
Tough Boots will increase Belerick's Magical Defense by 22 points. These boots will also increase his Movement Speed by 40 points. These effects are quite impressive if you compare them with other shoes you can wear for Belerick.
The roaming item you need to use for the Belerick build is Conceal. Conceal has a couple of effects that can be very beneficial for Belerick and his teammates. This item will hide the effect on Belerick's nearest teammates. Other than that, it will also improve their Movement Speed as much as 30-70% for five seconds or until they receive or inflict damage.
Cursed Helmet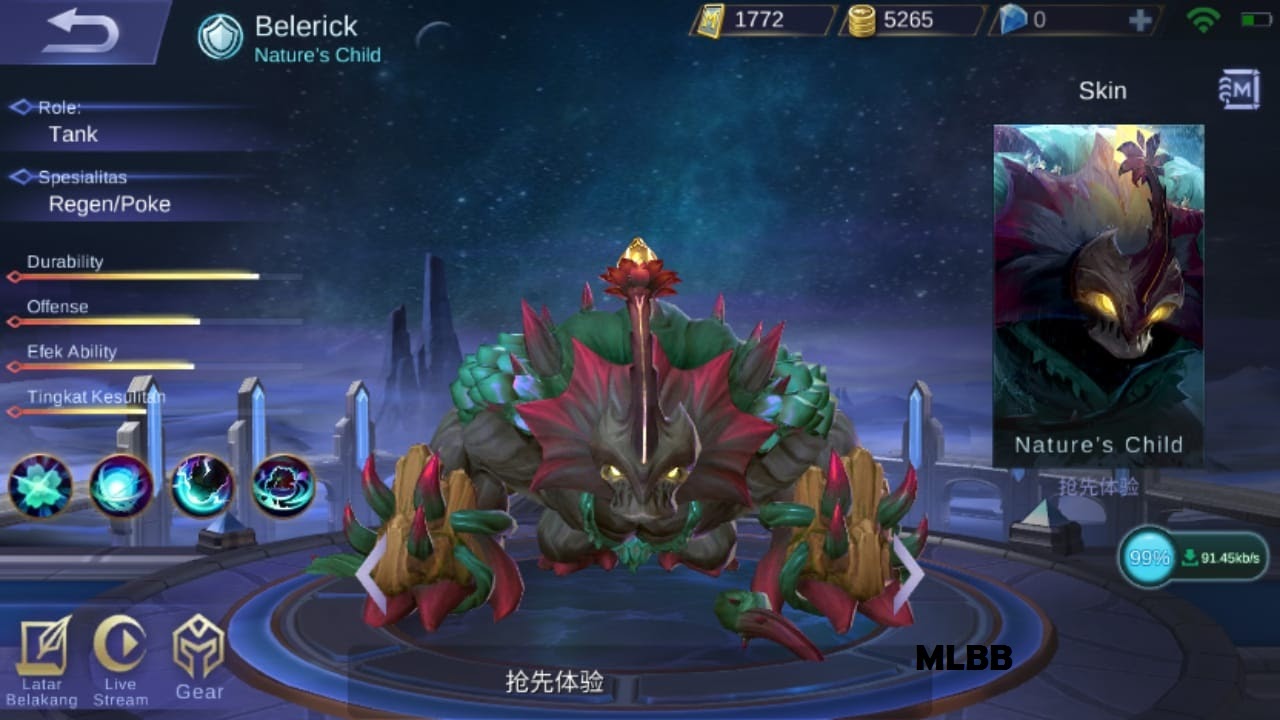 The next item you need to equip for Belerick is Cursed Helmet. This item will help any Tank hero to clean the lane. While using his first skill, Belerick will be able to clean out any Minion very quickly. Not only that, but this item will also increase Belerick's health points by 1200. It will also increase his Magical Defense by 25 points.
Dominance Ice
Dominance Ice might be one of the most popular items you will find in Mobile Legends. And it is not surprising since this item gives the best effects to its wearer. This also applies when you equip this item to Belerick Mobile Legends.
Dominance Ice is very useful for Belerick's defense. It will also reduce the effect of Heal on his enemies as well as his enemies' Attack Speed. However, that is not the only reason why this item is very worthwhile in Mobile Legends.
Dominance Ice can increase Belerick's mana by about 500 points. It will also increase his Physical Defense by 70 points, and Movement Speed by 5%. On top of all of that, Belerick will also get a 10% Cooldown Reduction, which can be very helpful.
Athena's Shield
The next item that you will love is Athena's Shield. This item is perfect when it comes to neutralizing the Burst Magic Damage effect from your enemies. Why? Well, simply because of the many stat increases that this item has to offer.
Athena's Shield will increase Belerick's health points by 900. It will also increase his Magical Defense by 60 points and his health points regeneration by 2 points. That is why you need to equip this item on Belerick in Mobile Legends.
Antique Cuirass
Next up on our list is the Antique Cuirass. This item can be very useful for Belerick because it has a couple of unique features. With the help of this item, you will get a 920 increase in health points, 54 increase in Physical Defense, and a 2 increase in health points regeneration. You can use this item to effectively reduce the enemy's Physical Attack.
Immortality
The last item you should use is Immortality. You can start using this item during the late game. You will get a 15% increase in health points and a shield that can absorb as much as 220-1200 damage.
In conclusion, Belerick is a very incredible Tank hero in Mobile Legends. However, you still need to know the best build that will suit him. That is all you need to know about the best Belerick build.