There are female characters in Free Fire that are interesting to use. One of them is Caroline free fire. Players love to use this character because she looks cute.
Her characters are different compared to other female characters, such as A124, Notora, Shani, or Clu. Take a look at Caroline's profile and her ability first if you want to use this character.
About Caroline in Free Fire
Caroline is only 17 years old. As a school girl, Caroline is so popular. Imagine that she has a lot of fans. Plus, she grew up in a wealthy family and was treated like a princess. Caroline's family always protects her by hiring bodyguards.
Nikita, another female character in Free Fire, is one of her bodyguards. Caroline always says that her father and her best friends are the most precious things in her life. She has two best friends in Free Fire, Maxim, and Kelly.
Caroline's Special Survival Ability
Don't underestimate her ability. Only because Caroline is a school girl doesn't mean that she is easy to defeat. She even has the skill to use a shotgun well. When holding a shotgun, she can move faster than before.
It becomes her special survival ability. Like other characters, the higher the level, the faster her movement speed. For instance, Caroline's movement speed increases by 6 percent at level 1 and increases by 7 percent at level 2.
Even at level 6, Caroline's movement speed increases significantly up to 13 percent. Remember! It happens only when this young girl is holding a shotgun.

Things You Will Love when Using Caroline while Playing Free Fire
Caroline free fire is a charming female character in Free Fire. Besides her cute appearance and costume, Caroline also has a great running speed. Her running speed increases significantly when holding a shotgun. Due to the gun, this character is fascinating in close-range combat. You will love this character if a sudden attack is your expertise.
The Drawbacks of Using Caroline
The main drawback of this character is her combat range. Caroline is only good in close-range combat. The gun option for this character is also limited. You can only use the special survival ability using a shotgun. Because of these drawbacks, Caroline is considered the weakest character in Free Fire.
The Way to Get and Use Caroline
This female character was launched in 2018. The cost to open and use this character is only 499 diamonds. Players who want to use her bundle have to spend 2.500 diamonds.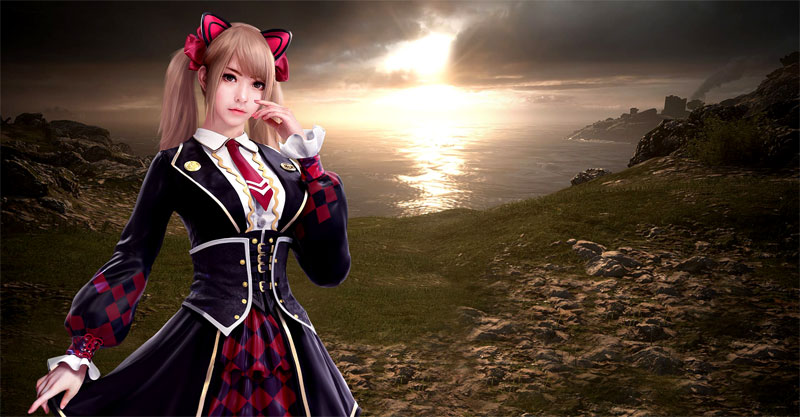 Tips to Use Caroline in Free Fire
Despite her weaknesses, you can still play using Caroline and survive longer in the game. Follow the tips below to optimize Caroline in Free Fire.
Use a Shotgun
There are no other guns Caroline can use except a shotgun. Combining Caroline with a shotgun can optimize her performance. At least, she can move and run faster by holding this gun.
Apply for Rusher Role
Rusher is perfect for close-range combat characters, including Caroline. Control this character to chase your enemies. Slowly get closer to your enemy and knock it down with your shotgun.
Keep Her Distance
Since Caroline is suitable for close-range combat, her distance from the enemy matter. Ensure that your enemy is always within your attacking distance. Timing is another important thing when attacking using this character. Shot your enemy with a shotgun to kill them. If it doesn't work, flee and run away to prevent an attack from your enemy.
Protect Caroline with Additional Armor
Another effective trick to play Free Fire using Caroline is customizing her armor status. You can add a vest, helm, and others to protect this character. As a result, Caroline is stronger than her original character without additional armor.
Playing with Other Characters
Caroline is typically a solo fighter. On the other hand, her shot doesn't create any critical damage. This character doesn't even have any special defense. The best trick you can do is play with other characters to protect her.
Specific characters, such as Hayato and Miguel are the perfect companions during combat. As a result, you can confidently move and attack your enemies. Hayato helps to increase the damage whereas Miguel gives an EP anytime you knock down an enemy.
Try to Level Her Up Right Away
The higher the level of this character, the higher her movement speed. It means you can move and run faster while trying to kill or flee from the enemies. You should know the right time to attack and retreat from the battle and hide.
It is okay to brutally attack enemies, but ensure that your character is ready to fight. Support your character with a shotgun and extra protection armor.
Now, you know about Caroline Free Fire. You may try to use this female character in the battle. You may need extra effort when fighting using Caroline in Free Fire, but it also improves your skills.
The information above will help you to treat this character well to boost and optimize her ability. At least, you know the best gun and other armors she has to use. The goal is to make your stay in the battle longer and give you a chance to win the battle royal.
Get to know more about your favorite games updates on UniPin Blog.