In addition to being one of the most played online games, PUBG Mobile is listed among mobile games with the highest-grossing in the world. The revenue created by this game has reached up to USD150 million and counting. This value is mainly accumulated through the in-game transactions where the players buy UC—the game currency—with their actual money.
However, not all players can spend much cash to fully enjoy fighting in the battleground. Some of them are currently searching for ways on how to get free UC in PUBG Mobile with the aim of getting the same opportunity for upgrading their in-game equipment. If you stumble upon this article, you're in luck! As you keep on reading, several easy ways to get free UC in PUBG Mobile will be revealed.
What is UC on PUBG?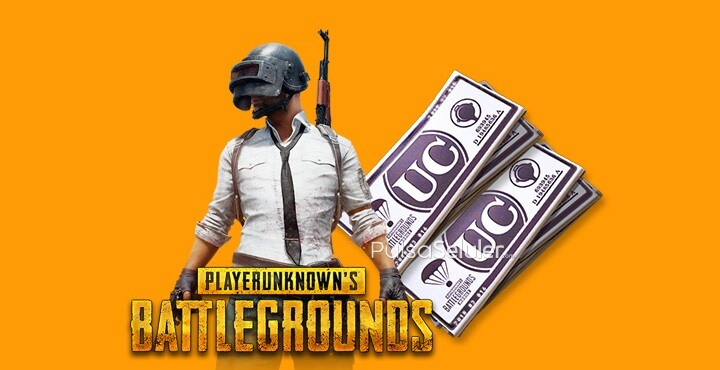 Before looking for a way on how to get free UC in PUBG Mobile, be sure that you already know what UC is. Stands for Unknown Cash, UC is a special currency in PUBG which allows you to buy various premium items.
Some of those items include Crate PUBG Premium or Superior, containing outfits, costumes, and accessories for players as well as weapon and vehicle skins. All of them will upgrade your character's performance and give you a higher chance to dominate the battle.
Tips and Tricks How to Get Free UC in PUBG Mobile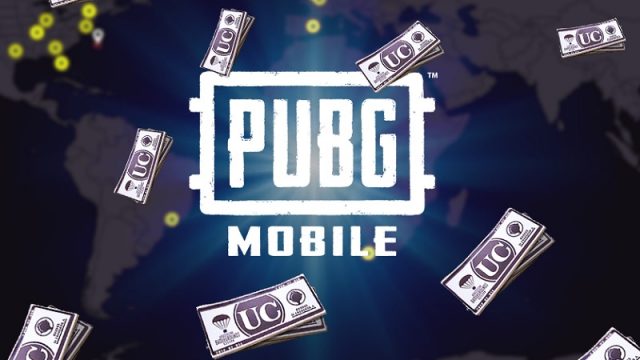 Now, on to the main course. The following tips will give you some insight on how to get free UC in PUBG Mobile. Disclaimer, they are perfectly legal and can be done by practically any player. Here are some ways you can try:
1. Install Specific Apps
Several apps offer you digital cash for free that can be used to buy UC in PUBG Mobile. What you have to do is find more information about such apps and install them on your phone. These kinds of apps usually provide simple questions that you should answer. Once it's done, the earning will be transferred directly to the app's wallet. Next, you can redeem it for PUBG UC.
2. Buy the Elite Royale Pass
You need money to get more money—this concept more or less sums up this strategy. In order to gain a bonus of 600 UC, the first thing you need to do is buy the Elite Royale Pass. This purchase comes with RP missions and astounding UC rewards that will be more useful later in the game, and of course, it gives you more benefits than the initial payment.
3. Win Giveaways
If you are an active user of social media, there's no harm to try on your luck by participating in various giveaways. These events are often offered by pro players, famous streamers, or game influencers. Most of the time, the prize is given in the form of PUBG Royale Pass or free UC PUBG Mobile. Although the chance to win is not certain, it is still fun to try. Besides, getting involved in such events offers a wider connection to interact with other players.
4. Make Use of Google Play Free Credit
If you feel it hard to get free UC PUBG Mobile, Google Play Free Credit gives you some kind of allowance so that you can purchase UC at a cheaper rate. The credits are usually sent out randomly to the active users. Frequent access to your Google Play account will definitely give you a higher chance to win.
5. Register for Google Play Gift Cards
In addition to Google Play Credit, another way to get the benefits of Google Play is registering yourself to some particular apps. There are some assigned tasks to fulfill upon your registration. Once you've successfully checked off the tasks, you will be rewarded with points to redeem Google Play Gift Cards. The next thing you should do is using those rewards to buy UC in PUBG without having to spend your money.
6. Get Access to the GPT apps and websites
Get-Paid-To (GPT) apps and websites are largely available on the internet. Among the most popular ones are Poll Pay, YSense, and Easy Rewards. You can make use of this opportunity by completing tasks or quizzes offered by the GPT providers. The rewards vary every time, but you can always hope to get a gift card that can be redeemed for UC in PUBG.
7. Participate in Online Surveys
Another way you can try to gain free UC PUBG is by participating in various online surveys. These opportunities are usually offered by official apps such as Google Opinion Rewards. When you participate by filling out the surveys, the app will reward you with some money on digital wallets that can be used to make a UC purchase in PUBG.
Hopefully, several ways above can serve as a practical solution if you are still wondering how to get free UC in PUBG Mobile. If you need more UCs, there is still an easy way to get the game currency in addition to those freebies. Use UniPin.com and top up your UC right now!