Suppose you're an avid player of the Garena Free Fire game. In that case, you're likely eagerly anticipating the opportunity to secure impressive prizes. In this article, We will explore obtaining the Scar Titan skin for Free Fire enthusiasts.
Suppose you desire to acquire a weapon skin without spending a dime. In that case, numerous events are available to participate in and earn one. Presently, Garena Free Fire is hosting an event that enables players to obtain weapon skins at no cost.
Guide on Acquiring the Scar Titan Skin in Free Fire
This event is notably straightforward and offers valuable in-game items as rewards. Naturally, obtaining this weapon skin is a cause for celebration, especially considering its substantial price tag if purchased. The following sections will elucidate the steps for those unfamiliar with getting it.
Before going further about Scar Titan Skin Free Fire, you must know more about the vital items in Free Fire that you can use to make your game even better.
Newest Garena Free Fire Event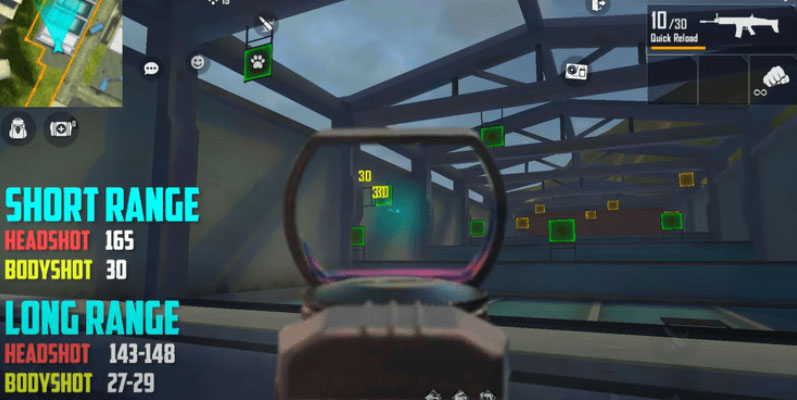 If you're looking for thrilling in-game events, your timing couldn't be better, as a set of rare circumstances is currently unfolding, promising some exciting rewards.
One of the standout attractions of this event is the opportunity to acquire an exclusive weapon skin – the coveted Scar Titan. This skin is undoubtedly a prized possession for any Free Fire enthusiast.
Garena Free Fire has a reputation for being generous in rewarding its players, and the ongoing event is a testament to that generosity. This event is a novelty, marking the first of its kind.
When the Scar Titan skin initially appeared, obtaining it was an arduous task, limited to the confines of the Incubator. This meant that players had to expend significant in-game diamonds to secure this weapon skin. However, the tale has a twist now, as you have a golden opportunity to acquire it without spending a dime.
The following explanation will be of great interest to those who can't contain their excitement and are eager to learn how to claim the event prizes.
You also need to know more about the Gloo Wall, which you can make a priority to learn because it is pretty important and equally important when you know how to get the Titan Scar in Free Fire.
How to Obtain the Scar Titan in Garena Free Fire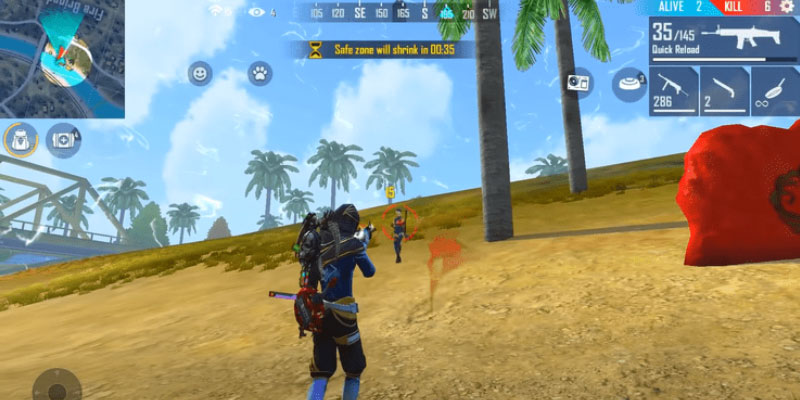 To lay your hands on the Scar Titan, there's a primary method at your disposal: spinning the Incubator. But here's the catch – you'll need to utilize your precious diamonds to try your luck and secure the Scar Titan.
What's the fuss all about? The Scar Titan boasts some remarkable advantages, particularly in the domains of Damage and Rate of Fire. Owning this weapon can substantially enhance your gameplay, making it considerably easier to eliminate adversaries right from the start of a match.
Here are the essential steps you must follow to obtain the Scar Titan through the Incubator:
Initiate the process by launching the "Spin Incubator" and selecting the "Weapons" category.

To acquire the "Scar Titan," you'll need a total of "10 Evolution Stones" and "5 Weapon Blueprints," which will be exchanged for your desired weapon.

To ensure a successful acquisition of the "Scar Titan," you have a reserve of at least "4000+ Diamonds" at your disposal.
However, fret not; even if you lack the necessary "Evolution Stones and Blueprints," you can still secure another weapon through the exchange process.
Those are some things about how to get the Scar Titan Skin in Free Fire that you can follow. This article can help you! Also, remember, you can quickly get this Titan Free Fire Scar Skin by top up Free Fire on UniPin right now!