Alice Mobile Legends is one of the famous heroes. It belongs to the hero list in Mobile Legends. It is a hero mage taking a role to be a tank and initiator for a team from mid-game to the late game. If you want to play it, you can read the following tricks in using it.
5 Tips Using Alice Mobile Legends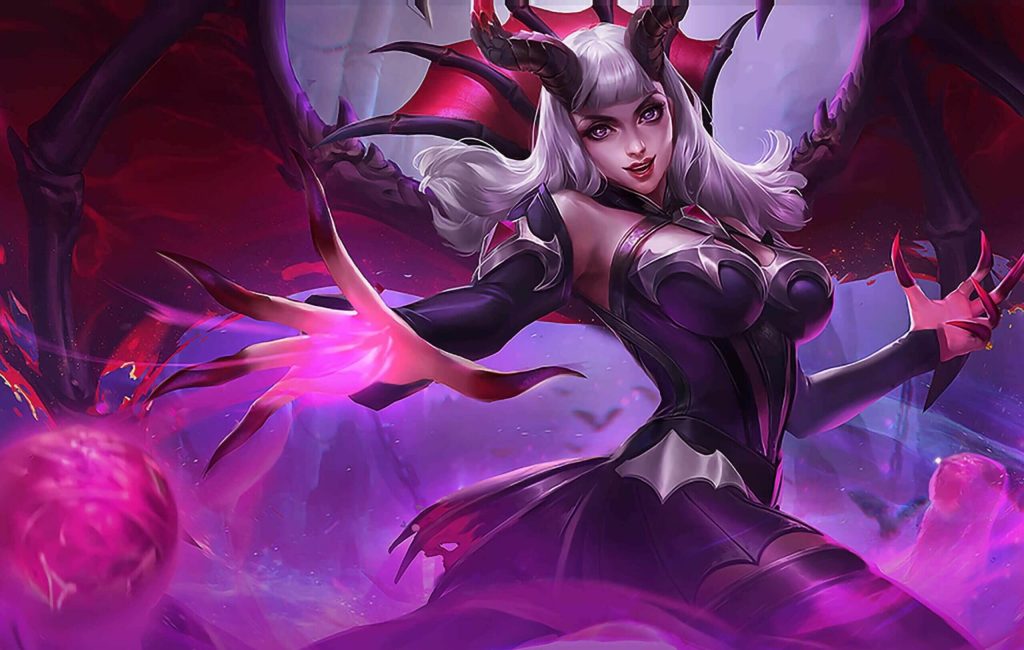 Alice is one of the famous heroes in Mobile Legends. You can often see it when you play rank or classic. Alice has two roles like tank or mage. It makes this hero have big damage and high durability. These are some tips for using Alice Mobile Legends with the right Alice build Mobile Legends.
1. Understanding Skills of Alice Hero 
There will be some skills of Alice Hero. You must understand it before playing this hero.
Passive Skills or Blood Ancestry 
Alice absorbs the blood orb when it has a killed minion close to her. After it gathers 12/25/50/blood orb, she will get a 10% cooldown reduction or 15% shield or hp restoration permanently.
One Skill or Flowing Blood
Alice shouts bloodstream to the directed spot. It gives 400 to the opposing hero. You can use it back to move the location of the bloodstream.
Second Skill or Blood Awe
Alice gives 270 (+90% total magic power) to the close opposite. It causes the immobilization effects for 1.2 seconds and slow effects for 70% for 0.8 seconds after the immobilization effects.
Third Skill or Blood Ode
Alice entered a mode of blood draining. It uses 50 where every 0.5 second gives 120 (+50% magic power total) and restores 60 (+20% magic power total. This skill only ends when you use it again.
2. Using the Best Alice Mobile Legends Builds 
The build is the most essential one in Mobile Legends and mobile legends Alice. Alice will be weak and easy to kill if you are composing the build wrongly. These are some compositions of the best Alice Mobile Legend build. Those are Demon Shoes, Clock of Destiny, Lightning Truncheon, Winter Truncheon, Holy Crystal and Blood Wings. By using this build composition, Alice will be overpowered and unbeatable.
3. Alice Mobile Legends Heroes at Early and Late Game 
Alice's game is careless. When early game, Alice must take a path of Mid Lane, you can focus more on your game in which it gets a fourth level, protects turret and destroys the opposite turret. In this phase, you must focus on your achievement to pursue the big goal. You must help if there is a hero team in battle in the Mid Lane area. It is different from entering a late game in which your focus in this phase is roaming to help a team hero. With the skills and abilities of Alice heroes, you must play bars and be aggressive. Though you must play objectively by destroying the turret, you can invite a team to kill the Lord.
4. Tips During War
Alice is an overpowered hero mage or tank though you can be a noob if you make that mistake. You can do some following tips using an Alice hero that you follow. Firstly, you can use the ultimate skill. You can use it when the target gets attacked. Another tip is using the ultimate skill. It is active when the durability and Alice handphone increase. Finally, make sure that you always lock the movements and opposite hero core. Don't focus more on the fighter hero.
5. A Killing Combo Skill for Alice Heros 
Combo skill is an obligatory thing if you want to kill enemies. The dead combo skill is fighting for the hero with no crowd control skill. Secondly, you can use this combo skill if your enemy has crowd control skills.
Alice Mobile Legends: Choose This Build to Live Longer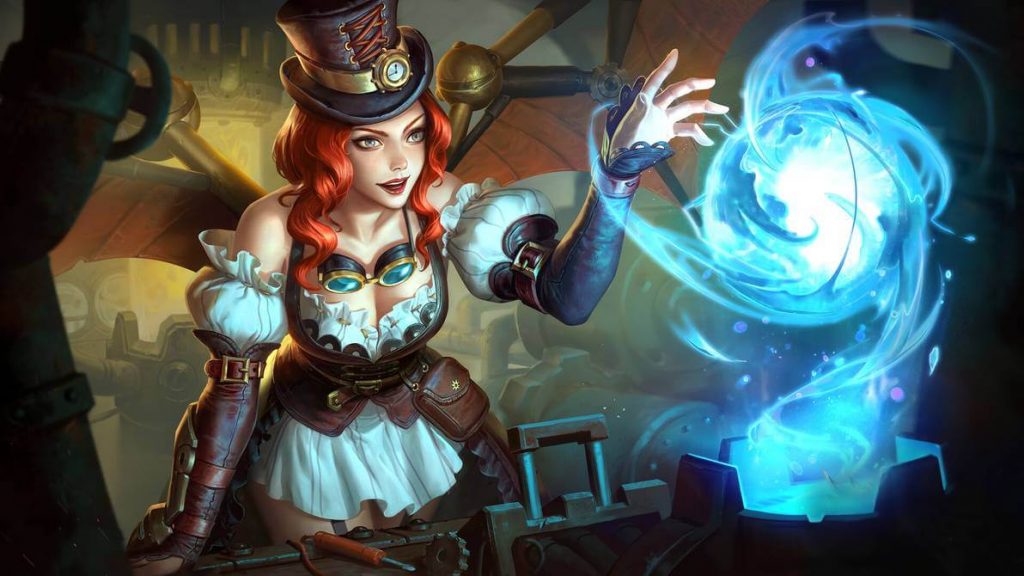 Alice Mobile Legends is stronger and died difficulty. Alice is a hero with a mage role in a line of hero mage. It is the oldest hero in Mobile Legends. When you want to play this hero figure, you can do the following ways.
The Strongest Build in Alice Mobile Legends
The use of Alice is so fast. The ultimate skill can be deactivated and activated. You can apply some strongest Alice builds like the Alice MLBB story to win this game.
Demon Shoes
You can increase +40 movement speed and +regen. This item will eliminate the opposite heroes or assists. You can use it to restore and eliminate minions.
Clock of Destiny 
It can increase +60 magic power, +615 HP and 600 mana. This passive item adds 25 hp and 4 magic attacks for 20 seconds to 12 times. This item has a maximal stack in this game. Stack from this item is killing an enemy hero or assisting if the stack has reached a maximum level. The heroes will get a 5% magic attack and 300 extra manas.
Enchanted Talisman 
It can increase +50 magic power, +20 cooldown reduction, and +250 hp. This passive item is regenerating 15% from the max mana every 10 seconds. It can increase max cooldown reduction by 5%.
Blood Wings 
You will get +150 magic power and +500HP. You will get the same shields and 200% magic power. You can get more than 30 shields when it is destroyed.
Winter Truncheon 
It increases +60 magic power, +25 physical defence, and +400 HP. This passive item causes the freeze effects when you use it. The heroes can't do anything. However, it will have an immune effect to whole damage and debuff. It lasts for 2 seconds with the cooldown item for 100 seconds.
Dominance Ice
It increases +500 mana, +70 physical defence, and +5 movement speed. This passive item reduces shields and hp regen of the enemy heroes by 50%.
The Badge Recommendations of Alice Mobile Legends
The recommended badge for Alice heroes is a custom mage badge with the main talent of the mystery shop and extra talents like mastery and observation. You can collect those badges for playing this game. You can play Alice Mobile Legends from the mid to end games.