Johnson ML has a truly unforgettable look among the heroes or Tank heroes in MLBB. His unique ultimate skill can turn him into a full-speed car that easily hits his enemies. Johnson Mobile Legends has become one of the choices for many players, especially to play rank at the Legend down-tier, rather than in Mythic or top tier.
If you want to play this hero, consider partnering him with several best combos available.
Johnson ML and His Background Story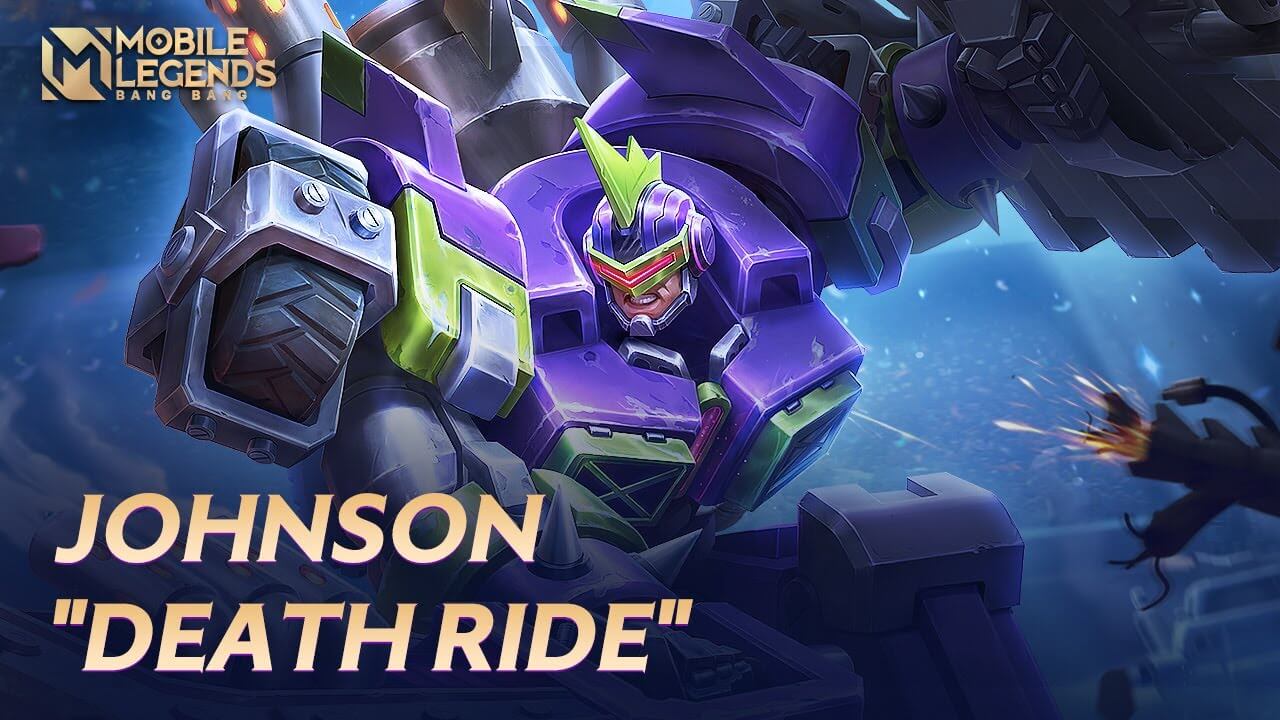 Johnson ML has several popular nicknames—Mustang, Former Quarterback, Champ, and Transformer. He was once a famous quarterback with a sturdy body like a rock, who has won many trophies for his team and a champion with millions of fans.
One day, an unfortunate event happened while he was driving his sports car. Johnson drifted his car to avoid hitting a little girl who suddenly dashed to the street. He suffered from a hard crash and severe massive brain hemorrhage.
A miracle came to him on the brink of life and death when several inventors of Eruditio City found him amidst his car wrecks. They brought him to their city and Dr. Rooney, who later saved him and turned him into a fantastic cyborg (mechanical-human type). The cool thing is he can transform into a full-speed sports car—The Mustang, aka Transformer hero.
Unlike other truly mechanical heroes, such as Angela and Jawhead, Johnson ML still keeps his consciousness and recalls his memories as human. Ever since, Johnson decided to return the favor by being an impenetrable barricade for Eruditio City. He will race to protect the city against any attack or outside damage.
Johnson Hero Uniqueness

The Role
Johnson Mobile Legends is one of the quite popular tank heroes as he can fill different functions like roaming (and doing deadly combos with other heroes) or rotation.
Also, thanks to his sturdy construction between special body specimens and tanked-up car, Johnson is one of the strongest defensive units in MLBB. He offers high-level durability coming from a high-powered windshield, making him immune to deadly attacks.
The Skills
Johnson ML is one of the tank heroes who have Crowd Control (CC) skills, making him even able to stun his opponents from a distance. He can easily turn into a roamer when he uses the ultimate skill that transforms him into a sports car and then hits his enemies. His popular four skills are as follows.
Passive Skill – Electro Airbag
The First Skill – Deadly Pincers
The Second Skill – Electromag Rays
The Ultimate Skill – Rapid Touchdown
Johnson ML Build Items
Here are the recommendations of the strongest Johnson ML build items for the Tank/Durable set.
Warrior Boots provide extra movement speed and increase defense.
Blade Armor offers generous additional armors to Johnson Mobile Legends.
Athena's Shield, every thirty seconds not being attacked, Johnson gets a shield that serves to absorb enemies' attacks.
Blade Armor, for Unique Passive, when Johnson receives Basic Attacks, it will reflect 25% of the damage received to the attackers (not including damage reduction) and slow them down by 15% for a second.
Immortality grants Johnson one opportunity (1x) of life if he gets killed.
Johnson Mobile Legends Best Combos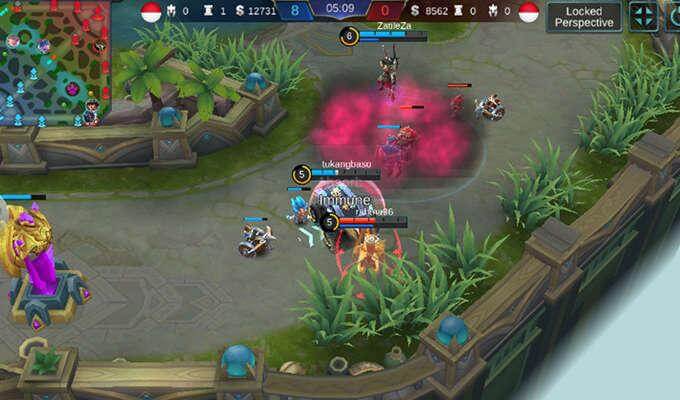 Johnson ML's hard mechanical body does not only give him great durability. It also makes his attacks are correspondingly lethal. When he activates his unique ultimate "Rapid Touchdown" skill, he will take one of his allies (combos) in his car and step the gas racing towards their opponents in battle or war.
You have to learn about the best hero combos to answer the question of how to play Johnson properly. Some of them are as follows.
Odette
Odette is one of the fierce Mage heroes with huge damage and slow effect (up to 90%). Together, they can find targets to hit and make them stunned. Odette then can finish the enemies with her Ultimate Skill that creates a slow damage per second (DPS) area.
Claude
As one of the Marksman heroes, Claude can shoot his opponents using his Ultimate Skill of highly fierce area of effect (AoE). Since Johnson easily locks the opponents, they can be the best combo. Together, after hitting the targets, Claude can clean them by using his Ultimate Skill.
Saber
Many players often use the combo of Johnson ML and Saber to attack a core hero of the enemies. Johnson functions as the initiator and Saber as the executor.
Aurora
Aurora is one of the Mage heroes who has a deadly skill of ice meteor that will freeze all enemies. The skill will deal a strong CC and lethal burst damage to the opponents. Together with Johnson, they will chase and hit targets to cast stun attacks.
Those are some recommendations of how to play Johnson with his best combos. You can play those Johnson's combos with your friends so they can easily work.
Now you can easily top up your MLBB diamonds at UniPin that offers various types of payment channels. Enjoy your buying experience of Johnson ML skins, build items, and other combos without any hassle.