At a glance, you will love her charming appearance, a child-like hero with pink hair and cat-like ears and tail. As one of the cutest heroes, Nana ML even has a sweet entrance quote to start with, "Do you want to make friends with Nana?"
Surprise not! Little adorable Nana Mobile Legends once having the strongest CC skills. After the reworking, she is one of the deadliest Support heroes in MLBB. Even many players said that this hero can be cutely annoying due to her incredible power.
How to play Nana Mobile Legends? You have to be really careful and patient.
Nana ML of the Moonlit Magic Forest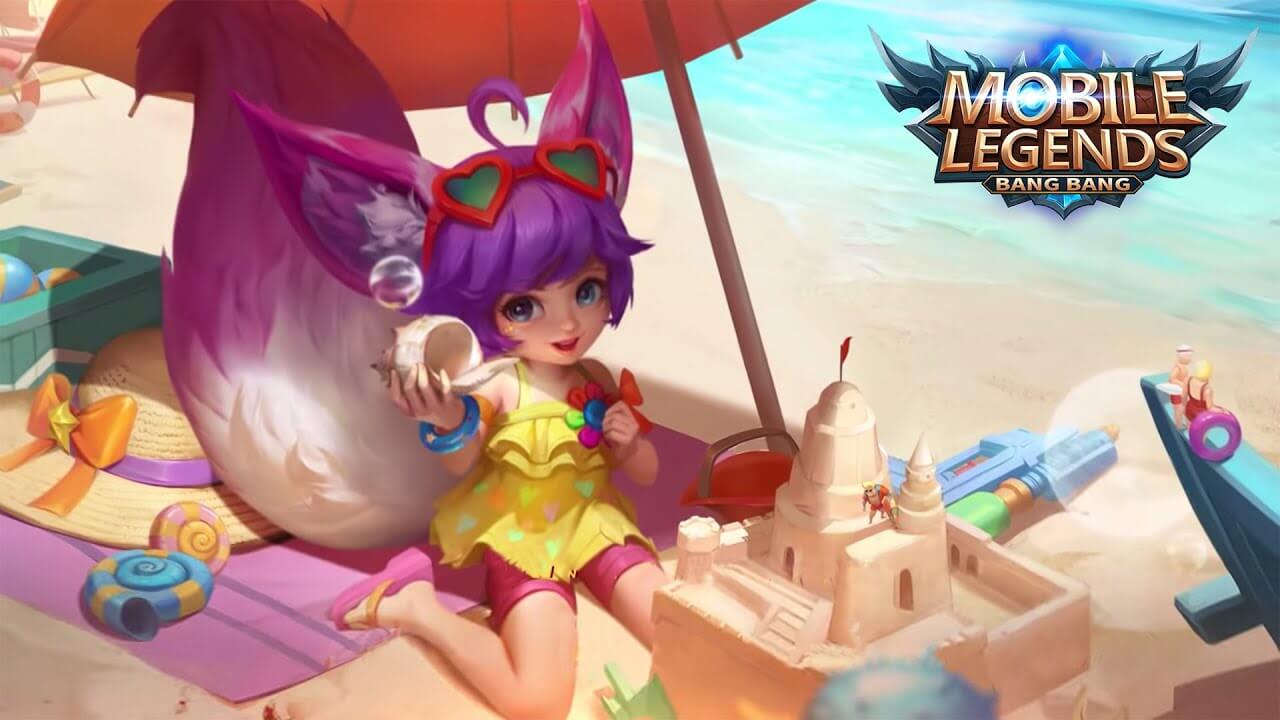 Nana ML is one of the peculiar creatures of the Moonlit Forest in the green the "Land of Hope" – Azrya Woodlands. The home of elves, there are also Leonins as the oldest inhabitant in the magic forest. This rare cat-like elf race naturally has an endearing appearance, active character, and some gifts to use mystical power.
Born on a moonlit night, Nana has energetic and enthusiastic nature, making her the naughtiest among the Leonins.  Due to her friendly yet impulsive and reckless demeanors, no one wants to befriend her. Other Leonins know her as a little elf with Cat Elf that can appear naturally due to her powerful yet difficult-to-control magic abilities.
After an unfortunate event where Nana almost destroyed the village, her people, and her family, she decided to leave the Moonlit Forest. A little leopard cat (a feline spirit), Molina, was her only companion.
It was Moon Elf who looked for and taught her how to control her magical abilities. Together, they went to the Land of Dawn, who suffered from a devastating war. Their heavy task is to find the King of Land of Dawn to recover the kingdom.
Nana the Cutest Mage-Support Hero – Her Role and Skills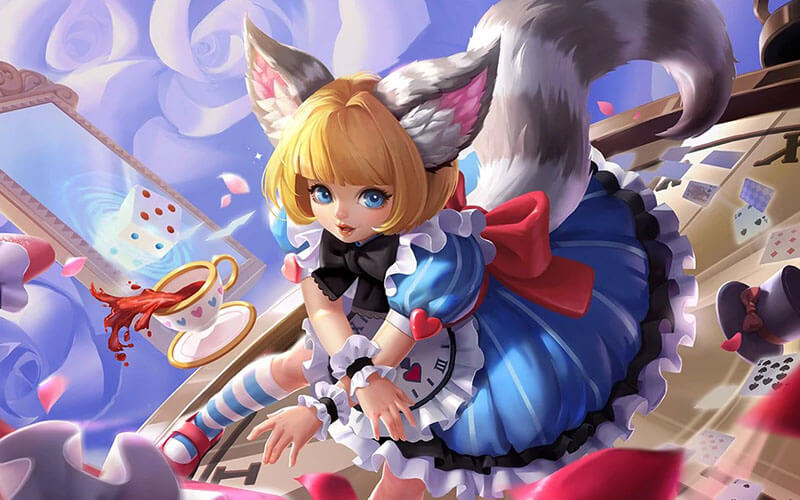 Released in 2016, Nana ML is one of the MLBB heroes who has been in the game even from the start. She has Mage – Support hero roles.
As a Mage, Nana is the only hero in Mobile Legends who has the ability to morph (to morph) her opponents. Due to her mage character, she has a combination of skills of short cooldown yet incessant disturbing damage attacks.
Nana Mobile Legends is one of the Support heroes who can move very fast and have numerous stun and crowd control skills. She can even make the enemies unable to move. Of her skills, the second skill is the most annoying one as it is too powerful. Here is the list of her skills in MLBB.
The Passive Skill – Molina's Gift
When Nana gets killed, the skill will revive her to enter the Transformed State (into Molina) for two seconds, making her invincible to all CC effects (damage). She will recover her Max HP (10%) and gain an increased 70% Movement Speed. However, she cannot cast spells or use her skills.
The First Skill – Magic Boomerang
Nana will throw a magic boomerang in a specified direction that will deal 200 points of Magic Damage (+100% Total Magic Power) to the first target hit. It will slow the hit targets by 40% for one second, reducing each enemy's damage hit by 20%.
The Second Skill – Molina Smooch
Nana ML will summon Molina to a designated target or direction. Molina will spot nearby targets – locking, chasing, and transforming them while hitting. It deals 250 points of Magic Damage plus 50% Total Magic Power to the targets hit, slowing them by 50% for 1,5 seconds and reducing their Magic Defense by 25%.
Molina will last for up to twelve seconds and dash a nearby target for up to three seconds before vanishing.
The Ultimate Skill (Molina Blitz)
Nana ML will summon Molina to launch attacks three times in a specified location. Each attack deals 400 points of Magic Damage plus 180% Total Magic Power to the nearby targets. It gives them a slow effect for two seconds. If this skill can hit a single target two times, it will stun the target for one second.
Furthermore, on how to play Nana Mobile Legends, you can use the recommended emblems, namely Magical, Mage (Impure Rage), and Support hero roles. Meanwhile, for the recommended emblems, you can use Flameshot and Flicker.
The Sickest Nana ML Build Items to Get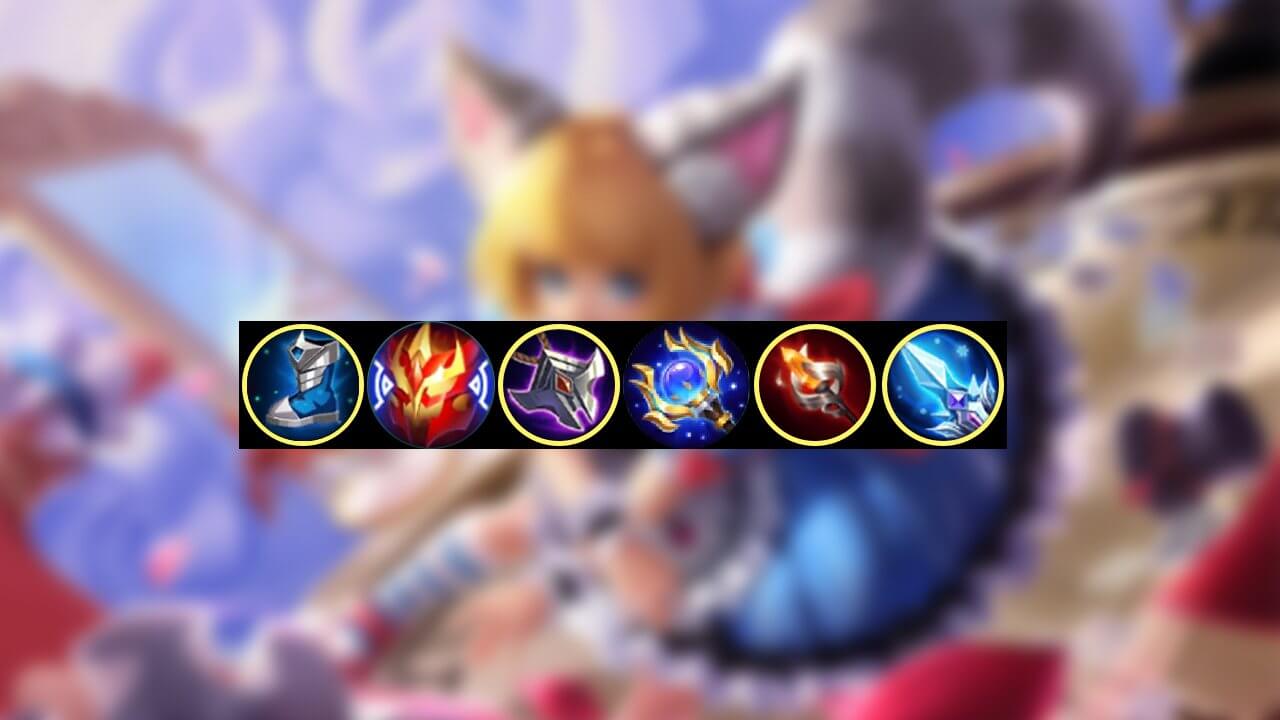 One of the essential things for how to play Nana Mobile Legends is having the deadliest build items for her. Check out some of the sickest Nana ML build item sets as follows.
The first option is Demon Shoes, Ice Queen Wand, Necklace of Durance, Fleeting Time, Holy Crystal, and Immortality.
The second option is Enchanted Talisman, Magic Shoes, Ice Queen Wand, Necklace of Durance, Concentrated Energy, and
Or else, you must have Enchanted Talisman, Arcane Boots, Necklace of Durance, Lightning Truncheon, Holy Crystal, and Divine Glaive.
You have to use Nana ML build items properly to obtain devastating damage and annoyingly overpowered crowd controls.
Despite her cute appearance, Nana Mobile Legends has an incredible spiritual power that usually is unconsciously uncontrollable and damaging everything nearby. Want more thrilling games and cute yet deadly heroes like Nana ML? Go to UniPin and top up your MLBB diamonds.