In the Free Fire gaming experience, you can select your preferred battleground. In the past, Free Fire enthusiasts had three map options:
However, it's worth noting that Free Fire has introduced a fresh map called Alpine. This new terrain offers players an exhilarating combat adventure amidst snow-covered mountain landscapes.
This battlefield was meticulously crafted, drawing inspiration from various cultural elements. Now, the question arises: Where can one find the prime spots for looting on the Alpine Free Fire map? This curiosity has piqued my interest, and I invite you to explore further!
Optimal Looting Spots in Alpine Map for Free Fire Booyah!
Winning battles on the Alpine map in Free Fire is a breeze when equipped with the game's best characters in Free Fire. You'll need Top Up Free Fire diamonds to access these characters and conquer the Alpine terrain.
1. Carousel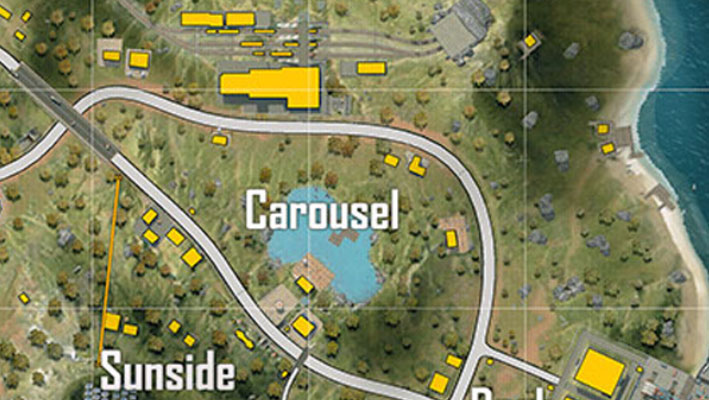 Regarding looting on the Alpine Free Fire map, Carousel is an excellent choice. Resembling an amusement ride, this location offers an abundance of weapons and items. Moreover, there's a restaurant here where you can discover top-tier long-range and other weapon types. 
Carousel is also less frequented by Free Fire players, making it a relatively safe spot for initial looting. Nevertheless, exercise caution, as lurking enemies may target you from a distance.
2. Fusion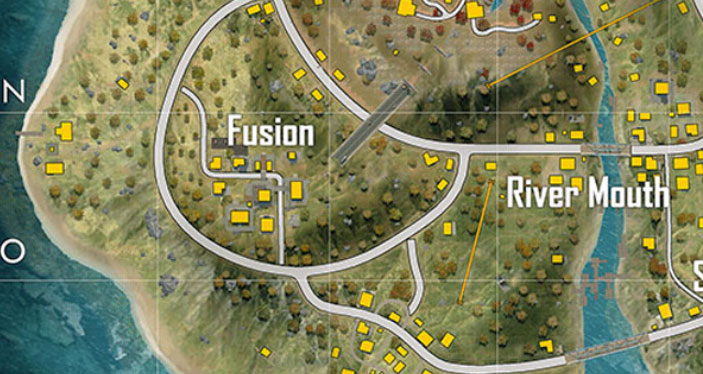 The prime looting locale in the first Alpine Free Fire map is Fusion, situated along the coast. This area boasts two Japanese-style housing complexes, offering a secure environment for looting. It's rare for Free Fire players to drop in at Fusion, giving you the advantage. 
You'll also find some of the most potent Free Fire weapons here, although occasionally, you may need more impressive ones. Still, it's a safe bet for your initial loot, and you can quickly locate vehicles here.
3. Dock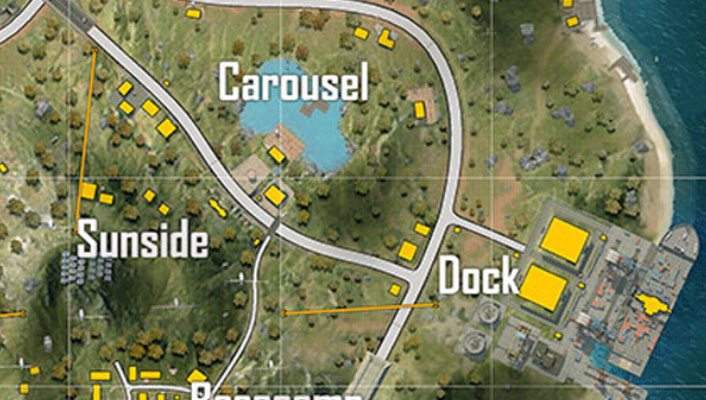 Dock is another top-notch looting location on the Alpine Free Fire map, offering an array of deadly weapons. However, please exercise caution when looting here, as it's a favored spot for Free Fire players. 
You should eliminate enemies or be the first to land at this location to secure high-quality weapons. The Dock is spacious, making it easy to discover valuable items. Consider this location for your initial jump when playing Free Fire duo mode.
4. Snowfall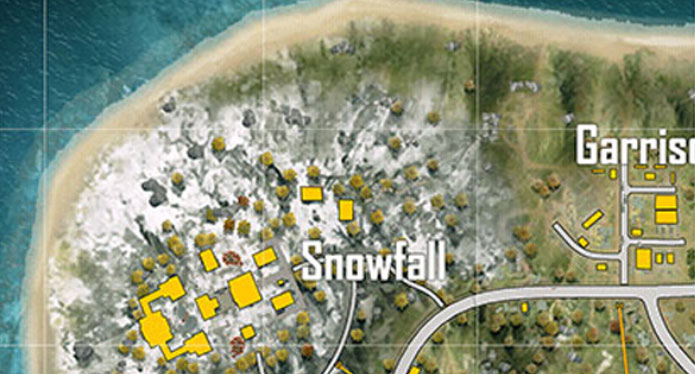 The final Alpine Free Fire map's best looting spot is Snowfall, providing you with the finest items in the game. Don't worry if you're dropping here for the first time, as top-tier weapons are abundant, including the deadly M14 assault rifle. 
The location's ample space allows for effective hiding when encountering enemies, making it ideal for Free Fire solo rank mode. Take advantage of the comprehensive resources here for a tactical advantage.
5. Garrison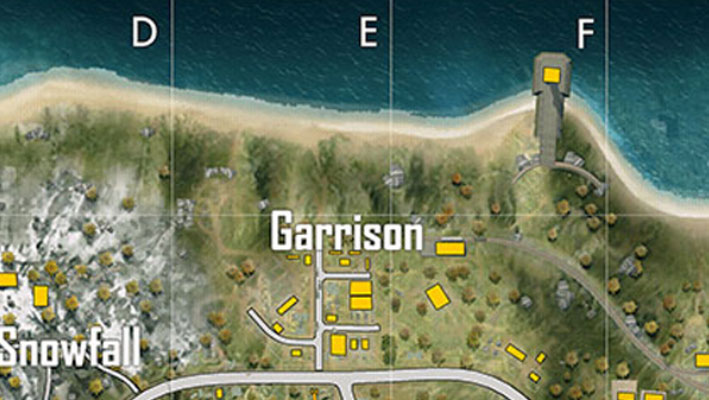 Garrison, located at the coast's lighthouse, is the next exceptional looting spot on the Alpine Free Fire map. You'll quickly find a variety of weapons, including the formidable AK47 melee weapon. 
The tranquility of this location ensures a safer looting experience. It's highly recommended as your initial landing spot, where you can also find the best Free Fire vehicles to reach the safe zone.
6. Blue Ville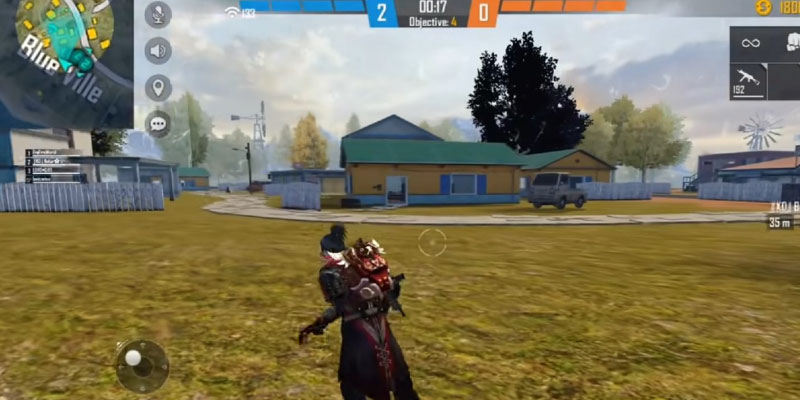 For those seeking a wealthier looting experience, Blue Ville is the place to be. This strategic location offers many captivating items, with plenty of houses providing ample protection. Each cottage here offers diverse loot items, ensuring you're well-equipped for combat. 
The key to success at Blue Ville is deciding where to loot and swiftly returning to battle, as rival players often encroach on the area after departing from the right.
7. Stadiums
Lastly, the expansive Stadium area is an excellent choice for loot hunters. It offers abundant loot opportunities, including level 3 Vests and Helmets. Protection items are also plentiful here, ensuring you're well-prepared for battles. Looting at the Stadium is a reliable way to amass a substantial inventory of items, enhancing your chances of victory in Free Fire.
These are some things about Alpine Map Free Fire that you can find out more about. Hopefully this article can become one of the most valuable references for you in playing Free Fire. Don't forget to always Top Up Free Fire only on UniPin right now!