Our exploration of Teyvat continues at full throttle, and we are delving deep into the fifth region and its divine ruler: Focalors, the archon of Genshin Impact's Fontaine region, affectionately referred to as Furina. Let's delve into what we've learned about the enigmatic Fontaine character and when players can expect to encounter her in the game.
If you have an appetite for more lore, peruse our guide on the upcoming Genshin Impact Fontaine region. Additionally, we offer a Genshin Impact banner schedule and a Genshin Impact tier list to assist you in assembling top-tier teams in the world of Teyvat.
What Do We Know About the Upcoming Genshin Impact Character, Focalors?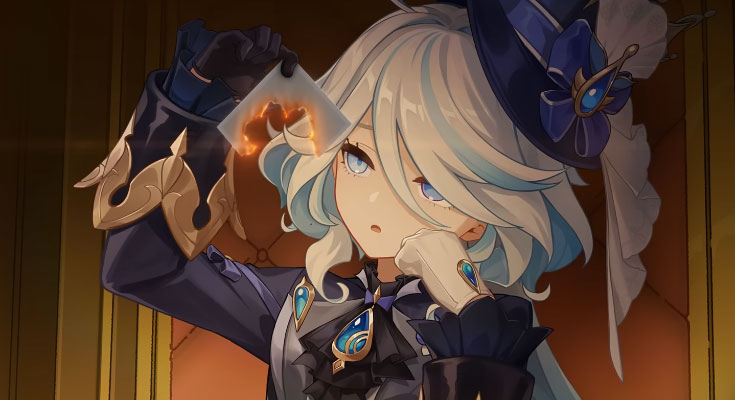 Focalors' release will probably follow the pattern set by the archons of Teyvat's other regions. For instance, Nahida, the dendro archon of Sumeru, was introduced in update 3.2, while Raiden Shogun debuted in update 1.2. Both of these patches were released after the initial launch of their respective regions. Consequently, we speculate that Focalors will arrive in either update 4.1 or 4.2.
Before we proceed further, take a moment to acquaint yourself with Focalor in Genshin Impact. Familiarizing yourself with Mona's complete build in Genshin Impact can also be highly advantageous.
Who exactly is Genshin Impact's Focalors?
Focalors serves as the reigning hydro archon of Fontaine, known as the God of Justice. She displays a keen interest in the trials that hold immense significance in Fontaine, not always presiding over them but possessing the power to influence final verdicts to align with her will.
We possess an in-game quote from Focalors from the Varunada Lazurite Gemstone: "My ideals have no stains. I must correct you. People here bear no sins in the eyes of the gods… Only laws and the Tribunal can judge someone. They can even judge me. So praise my magnificence and purity." This quote underscores the central role of judgment and the legal system in Fontaine, emphasizing that divine indifference doesn't grant immunity to transgressors.
In Genshin Impact's Teyvat Chapter Storyline Preview, released in 2020, Dainsleif mentions Focalors. He describes her as a deity who revels in courtroom spectacles and desires to pass judgment on other gods. However, Focalors exercises caution not to antagonize the divine, likely referring to the Unknown God in Genshin Impact. This suggests that Fontaine aims to avoid conflict with Celestia and the potential conflicts between other regions.
Focalors isn't an original member of The Seven; she assumed the archon's role after the original archon's demise, most likely during the archon war. Her ideals diverge from those of her predecessor, who dispatched the Oceanids to various locations to gather information for Fontaine. However, it's now apparent that the Oceanids do not align with the new archon, as they have not returned to the region.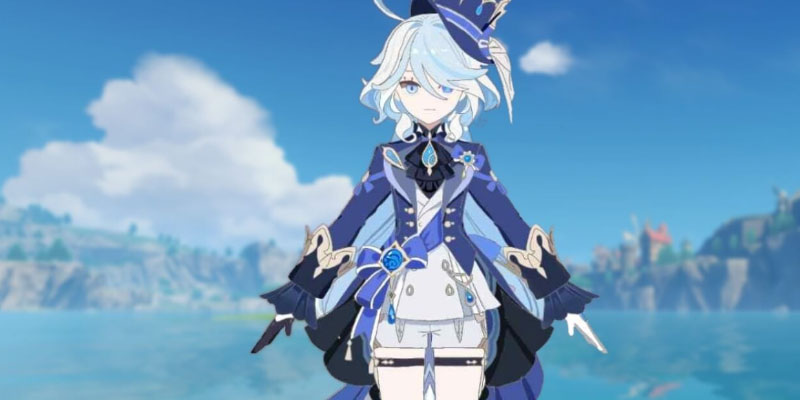 Who is Genshin Impact's Furina?
It appears that Focalors' true name is Furina, akin to Nahida's real name being Kusanali, and Rex Lapis' being Zhongli. However, this remains speculative for now, pending official confirmation from Hoyoverse.
Speculations on Genshin Impact's Focalors build
Presently, information on Focalors' potential build remains limited and sporadic. Given her role as the hydro archon, We know she will wield a hydro vision, but much remains shrouded in mystery.
To delve deeper into the world of Genshin Impact, consider exploring the details about Yunjin in Genshin Impact. This information is invaluable when strategizing alongside Focalors.
What is Genshin Impact Focalor's demon name?
Like the other archons, Focalors derives her name from the Ars Goetia. Some rumors have circulated suggesting that her actual name may be Soutine, though this remains unverified. Like Raiden Shogun being associated with Baal and Nahida with Buer, Focalors is a recognized spirit in this literary work, known as the 'Duke of Hell,' symbolizing both the sea and the wind.
For more Genshin Impact updates, seize all the current Genshin Impact codes for generous rewards of primogems and more. Alternatively, embark on a celestial journey with our Honkai Star Rail tier list and explore the latest Honkai Star Rail map information.
These are some of the things you need to know about Focalors Genshin Impact that you need to know. This article can be a reference for you in playing Genshin Impact. It would help if you also Top Up Genshin Impact on UniPin, which is safe, cheap, and fast.