Playing free-to-play and best gacha games is an experience filled with both exhilarating and frustrating lows, making it a unique genre within the gaming world. Specific gacha titles may introduce paywalls that hinder progression. In contrast, others incorporate monotonous gameplay loops that practically compel players to rely on auto-play features. Nevertheless, despite these drawbacks, gacha games have the potential to rival some of the best game for Android experiences available.
Best Gacha Games You Must Play
Gamers seeking to enhance their gaming adventures might find the gacha genre intriguing. This particular genre revolves around "acquiring" characters through unique in-game currencies, aiming to harness their special abilities to gain an edge in the game world. The gacha genre can sometimes feel something, with games like Genshin Impact, Arknights, Nikke, and Honkai Star Rail emerging as some of the favored titles but also among intricate ones.
Arknights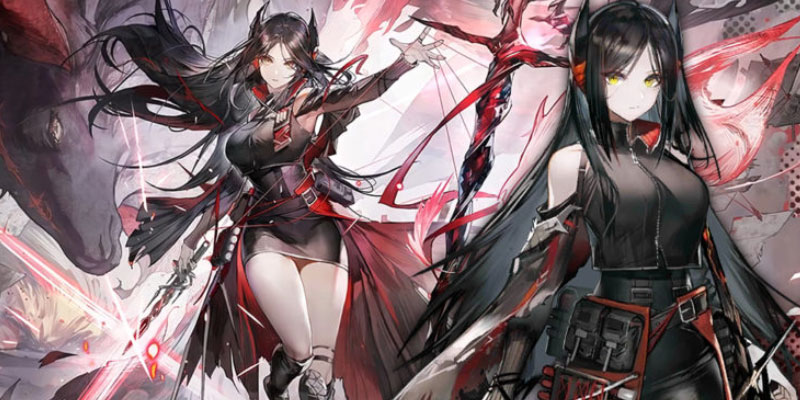 Arknights stands out among gacha games due to its unique emphasis on tower defense, which demands a thoughtful approach to victory. It incorporates various gameplay elements, including card collection and a restricted auto-play feature, offering convenience when taking a break from your device. 
This game has gained recognition for its free-to-play (F2P) friendliness, allowing players to rely on 4-star units for most content while considering five and 6-stars as optional additions to their team. Furthermore, no competitive modes compel players to spend money to win. Success in Arknights primarily hinges on a solid grasp of the game's mechanics, rewarding dedicated effort, and effective strategy.
Alice Fiction
Alice Fiction blends puzzle elements with tactical RPG combat, emphasizing the assembly of a team comprising well-known historical figures. The game's exceptional visual design and captivating soundtrack are its primary attractions. 
While the gacha system may not be remarkable, it doesn't overshadow the gaming experience. Alice Fiction proves to be an excellent option for those looking for a casual mobile gaming experience.
Dragalia Lost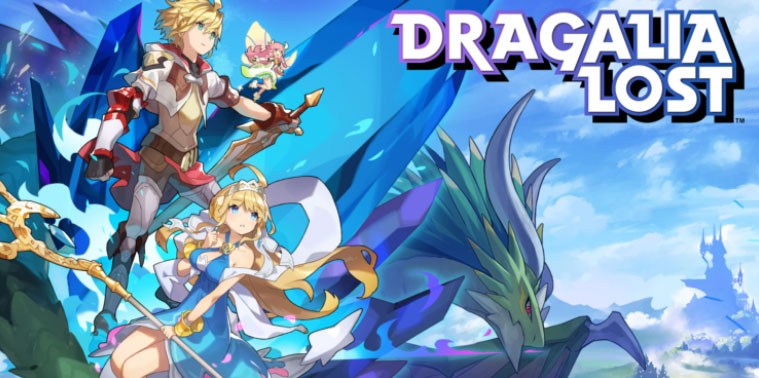 Initially a Nintendo game, Dragalia Lost has now ventured into mobile gaming. It offers an exceptional RPG/gacha adventure, enabling players to engage in challenging boss battles and enhance their in-game resources.
However, one significant concern revolves around the financial aspect of this gacha mobile game. Although Dragalia Lost is accessible for free on mobile devices, it incorporates numerous pay-to-win elements that can be quite exasperating. While achieving success without spending money is attainable, it does progress slower.
Alchemy Stars
Alchemy Stars has gained significant popularity in the world of best mobile gacha games, frequently drawing comparisons to renowned titles like Arknights and other genre classics. It presents a turn-based strategic gaming experience adorned with captivating characters, stunning designs, and an ever-growing collection of distinct heroes, each with its strengths and weaknesses. 
Suppose you have an inclination for a futuristic world intertwined with elements of enchantment. In that case, Alchemy Stars is the gacha game tailored to your preferences.
Genshin Impact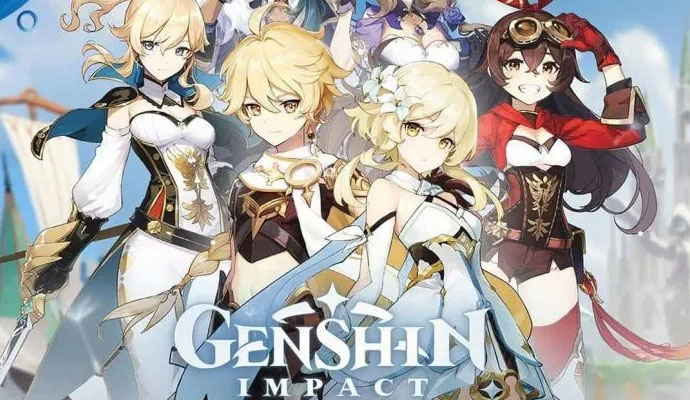 While Genshin Impact isn't exclusively a mobile game, it has attracted a significant portion of its player base on handheld devices. The game's vibrant animations, intricate storytelling, and expansive open world contribute to its remarkable appeal on mobile platforms.
Since its initial release, this free-to-play title has maintained its momentum without any signs of slowing down. Developers consistently introduce fresh Genshin Impact banners, an array of playable characters, and engaging events. Given the game's rapid growth and ongoing expansion, there's no better time to dive into it if needed.
Beyond its reputation as one of the most visually impressive games for iOS and Android, Genshin Impact is accessible on numerous other platforms and supports crossplay across all available platforms.
Cookie Run: Kingdom
Sweeping across the globe with its charm, Cookie Run: Kingdom is a delightful game that will undoubtedly leave you craving more, perhaps a few cookies.
This game seamlessly integrates classic kingdom-building mechanics with an enchanting narrative, endearing characters, and many levels that captivate you for hours. You can dive in and trust your luck or engage in strategic battles using the perfect cookie combinations. The choice of how you approach the game is entirely in your hands.
Honkai Star Rail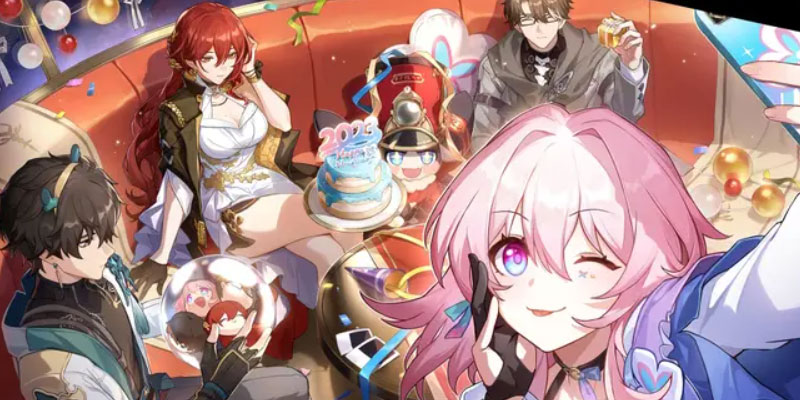 For those seeking a break from the enchanting realms of Genshin Impact, an alternative experience awaits them in the form of Honkai Star Rail, where they can become part of the intrepid Trailblazers of the Astral Express. 
MiHoYo, renowned for its captivating titles, introduces this sci-fi RPG as its latest addition to the Honkai series. Within this game, characters find themselves entangled in the cosmic turmoil caused by the formidable force known as the Honkai.
Honkai Star Rail is a spinoff within the Honkai series, making it a perfect entry point for newcomers to the franchise. Unlike the original games, this title presents a distinct cast of characters, eliminating the need for players to grapple with intricate backstories. Setting itself apart from typical gacha games, Star Rail boasts an array of complex mechanics while remaining accessible as a free-to-play offering. Beyond its rich narrative and character dynamics lies a turn-based combat system that accommodates both effortless auto-battles for convenience and intricate manual controls for those seeking a more tactical edge.
Marvel Strike Force
Marvel Strike Force is an engaging mobile game that operates on a turn-based role-playing system featuring a roster filled with beloved superheroes.
This game incorporates a blend of multiplayer and single-player modes, combining elements from RPGs and Gacha games, making it an enjoyable experience for enthusiasts of various genres. As a player, you'll have the opportunity to play and collect your cherished Marvel characters and customize their appearance with different intriguing cosmetic options.
Tower of Fantasy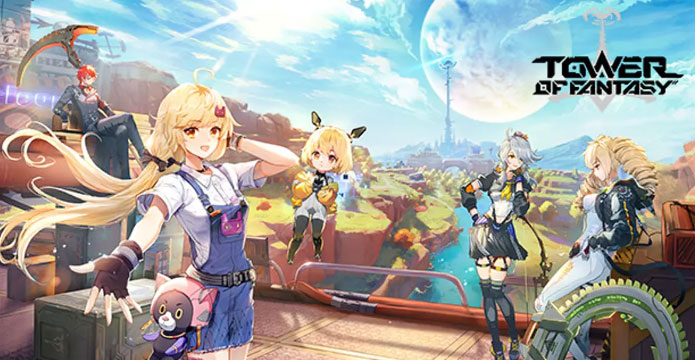 Tower of Fantasy stands out among its peers primarily because of its emphasis on MMO gameplay, rather than relying heavily on the gacha system. Nevertheless, it incorporates several gacha elements that require your attention during gameplay. 
Vitality serves as your daily energy limit, constraining your progress, and assembling and enhancing your weapons necessitates summoning on gacha banners for Simulacrums and upgrades. Tower of Fantasy is a versatile game that provides a variety of activities within an expansive, fully explorable map where you can join forces with friends.
It's not standard for MMORPGs and gacha games to be closely intertwined, as this combination often leans towards a pay-to-win dynamic. However, Tower of Fantasy does offer content beyond its competitive game modes, demonstrating a certain level of generosity within its gacha system.
Bleach Brave Souls
Fans of the beloved anime series can dive into the world of Bleach through the immersive action RPG Bleach Brave Souls. In this gacha-style game, enthusiasts can journey to collect and nurture characters straight from the anime, spanning from iconic protagonists like Ichigo to formidable foes like Yhwach. With many character variants, each boasting unique abilities, Bleach Brave Souls offers a condensed, action-packed adventure.
What sets Bleach Brave Souls apart is its intriguing gacha mechanics. The game is remarkably generous, giving players numerous gifts that grant access to formidable Bleach Brave Souls 5-Star and 6-Star units. This generosity gives players an edge, particularly in conquering the game's early stages. 
Furthermore, incorporating the action RPG element adds an exciting dimension to the character collection. Each character iteration features breathtaking artwork and comes to life with its 3D model, treating players to a visually captivating experience.
Dragon Ball Z: Dokkan Battle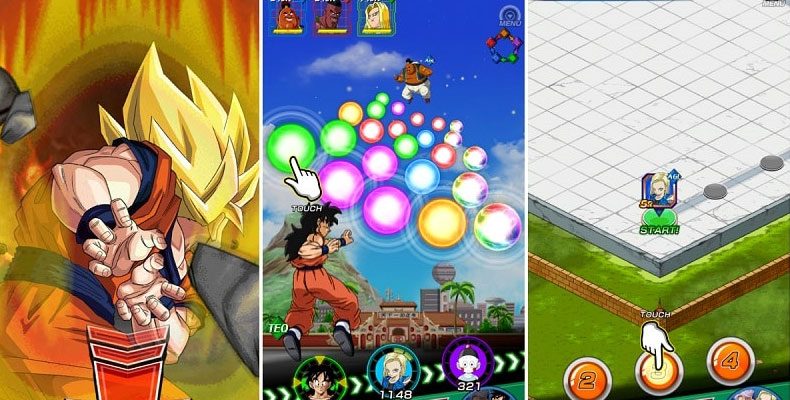 Dragon Ball Z: Dokkan Battle, an anime action puzzle game launched in 2015, continues to thrive even today. Unlike Dragon Ball Legends, it primarily emphasizes Player versus Environment (PvE) gameplay, allowing players to enjoy the game at their own pace without the constant pressure of keeping up with evolving meta strategies following each update. With a vast roster of recruitable characters, it's an ideal choice for those who love team-building challenges. 
Moreover, new players are granted access to SSRs (Super Rare cards) right from the beginning. Over the years, the game has received numerous quality-of-life improvements, solidifying its status as a dependable gacha game for newcomers.
Aether Gazer
Yostar has introduced an intriguing fusion of Honkai Impact 3rd and Punishing: Gray Raven in the form of Aether Gazer, catering to the tastes of action RPG enthusiasts. Although the initial launch encountered some turbulence (for those who experienced it in the first few hours, the audio bugs were quite jarring), subsequent updates have rectified these issues, resulting in a robust and enjoyable experience. 
The gameplay, in particular, stands out for its remarkable smoothness, even when playing on a touchscreen. What's even more impressive is the competence of your AI-controlled companions during battles. Despite its less-than-ideal release timing (overshadowed by Honkai: Star Rail), Aether Gazer should be considered.
Mega Man X Dive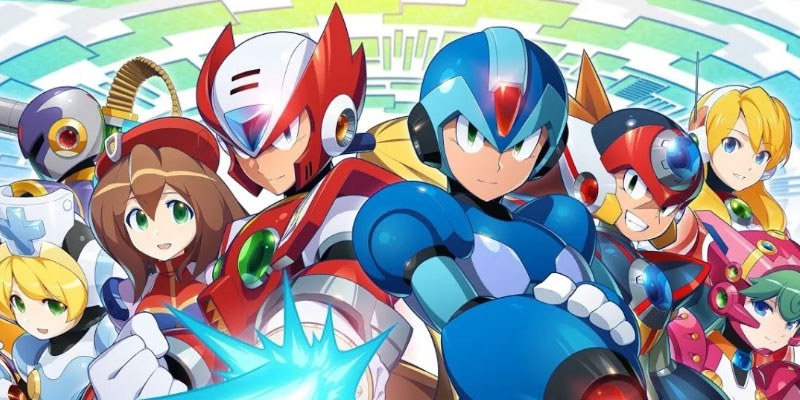 While many gacha games developed by smaller studios often rely on simplistic gameplay, Mega Man X Dive offers players an immersive Mega Man experience that can rival the mainline games. In this unique meta-narrative, Mega Man X Dive tasks players to combat the growing corruption within the Deep Log, an extensive database cataloging the events and characters of the Mega Man X series. 
Players are entrusted with "collecting" Hunter Programs, allowing them to assume the roles of various iconic Mega Man characters. Their goal is to cleanse Deep Log of corruption before it damages the integrity of the series data.
Mega Man X Dive allows players to relish the same action-platforming mechanics that have always been the hallmark of the core franchise. What sets this game apart is its innovative gacha system, enabling players to amass a collection of Mega Man characters, each possessing unique skills and abilities. This feature marks a significant departure from the traditional Mega Man X games, which typically had a limited roster of playable characters.
Raid: Shadow Legends
Featuring stunning visuals, an immersive narrative, and an array of captivating characters, Raid: Shadow Legends is a mobile gacha game that's bound to leave you impressed. It's undeniably one of the most prominent titles in the genre, living up to the hype generated by its extensive marketing campaigns.
In addition to its remarkable graphics and engaging gameplay, Raid: Shadow Legends constantly receives updates that bring along opportunities for players to acquire complimentary in-game items. Stay tuned to our frequently refreshed code page to ensure you get all these freebies.
Azur Lane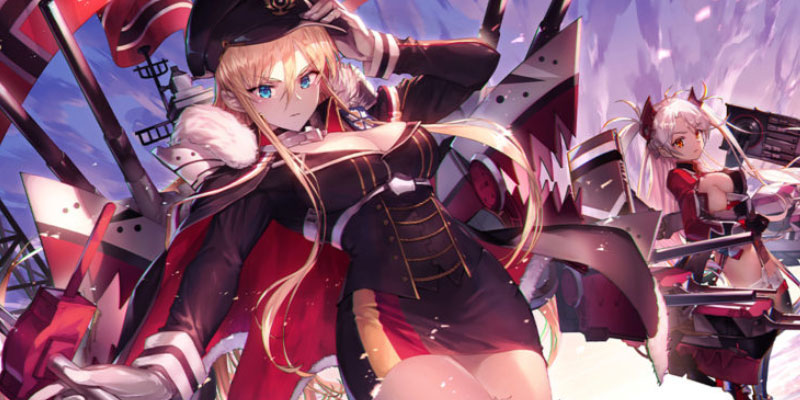 Combining distinctive interior aesthetics with thrilling naval combat, Azur Lane stands out for its exceptional blend of elements. The game boasts exquisite artwork, an endearing narrative, and gameplay that promises to captivate you for extended periods.
Azur Lane emerges as a hidden gem in the realm of gacha games in 2023, offering a delightful and underappreciated gaming experience. Despite its underrated status, this game receives regular updates. It exudes a distinct style that will undoubtedly charm fans of both anime and gacha genres.
Dissidia Final Fantasy: Opera Omnia
Square Enix enthusiasts longing to return to their games' classic style will find satisfaction in Dissidia Final Fantasy: Opera Omnia. Diverging from its predecessors, Opera Omnia adopts a turn-based approach featuring parties of three characters. Players can now assemble a diverse cast of characters from various Final Fantasy titles in a nod to the core Dissidia series. 
For instance, Cloud Strife can join forces with iconic figures like Vivi and even Balthier. Within the game's narrative, a moogle named Mog is entrusted by mystical crystals to collect "Light" from different dimensions to prevent the impending collapse of space and time.
Distinguished as one of the most player-friendly gacha games, Opera Omnia appeals to those seeking a more forgiving gacha experience, thanks to its bounteous rewards that accumulate through consistent login activity. The game's uncomplicated gameplay mechanics enable players to swiftly complete weekly challenges in just a few hours, rendering it less demanding than its counterparts.
Pokemon Unite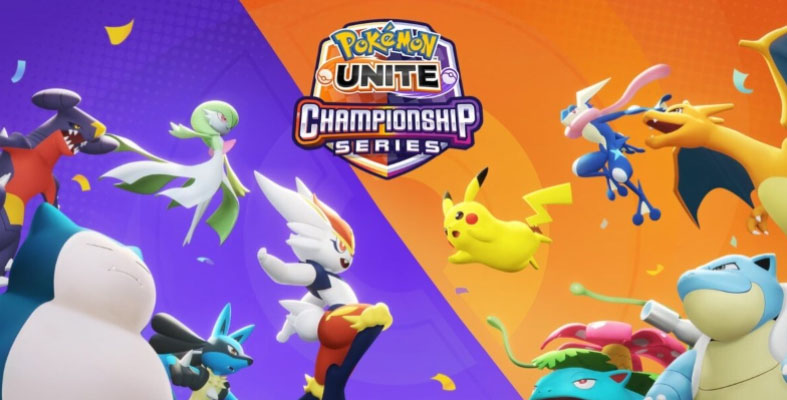 The fusion of Pokemon and the MOBA genre has captured global attention since Pokemon Unite debuted in 2021. Unlike traditional Pokemon games, this title doesn't follow the usual type-based rules. Still, it delivers exhilarating battlefield battles that can provide immense enjoyment.
Thanks to the developers' ongoing efforts in releasing frequent updates and fresh content, even though the game is free to play, there are numerous incentives to dive into the gaming experience. With its brief, action-packed rounds and minimal downtime, Pokemon Unite is an ideal way to pass the time.
Another Eden
Another Eden is a narrative-driven gacha game that breaks away from the typical grind-heavy gameplay. In this game, you can dictate your pace without the usual pressure. Notably, there are no energy constraints, competitive PvP elements, and daily tasks to fret about. 
Even better, this game offers a free-to-play single-player adventure boasting the creative talents of Masato Kato, the writer and director, and Yasunori Mitsuda, the music composer. 
These two luminaries were responsible for the beloved RPGs Chrono Trigger and Chrono Cross. Rather than emphasizing the gacha mechanics, Another Eden prioritizes delivering a classic JRPG experience to players. This approach makes it an excellent choice for newcomers who might be unfamiliar with the world of gacha gaming.
Star Wars: Galaxy of Heroes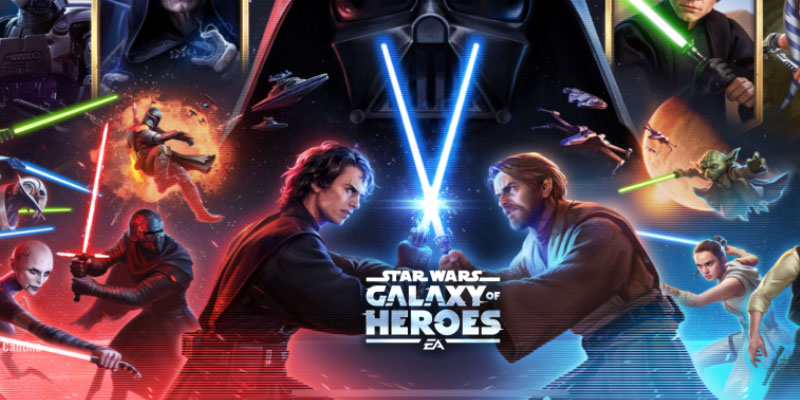 If you have a passion for Star Wars and a fondness for gacha games, then Star Wars: Galaxy of Heroes is the perfect choice. Take your time while it may have a more deliberate pace than other games in this category due to its turn-based nature.
With over 50 million installations and overwhelmingly positive reviews, the game is lauded for its outstanding gameplay and seamless integration with the beloved Star Wars universe. Who wouldn't want the opportunity to pilot iconic starships or step into the shoes of their favorite characters? This mobile gacha game lets you fully immerse yourself in Star Wars, making your dreams of galactic adventures come true.
These are some things about the best gacha games that you can learn more about. Hopefully, this article can provide further information about gaming. Remember to always Top Up Mobile Gaming only on UniPin right now!