Sun Mobile Legends must be a familiar character if you have played this game for a long time. But for new players, the hero should be relatively unknown. Well, Sun Mobile Legend is a push tower hero who can kill a tower quickly on a safe line. However, it is quite difficult to use in the early game as it doesn't have enough escape skills.
To optimize the power, he must unify with the item build. This way, the power can be stronger and more terrifying. Furthermore, the character also has some great skills, one of them being the ability to clone himself. That's why almost no one can defeat this fighter, particularly during the late game.
The Background of Sun Mobile Legends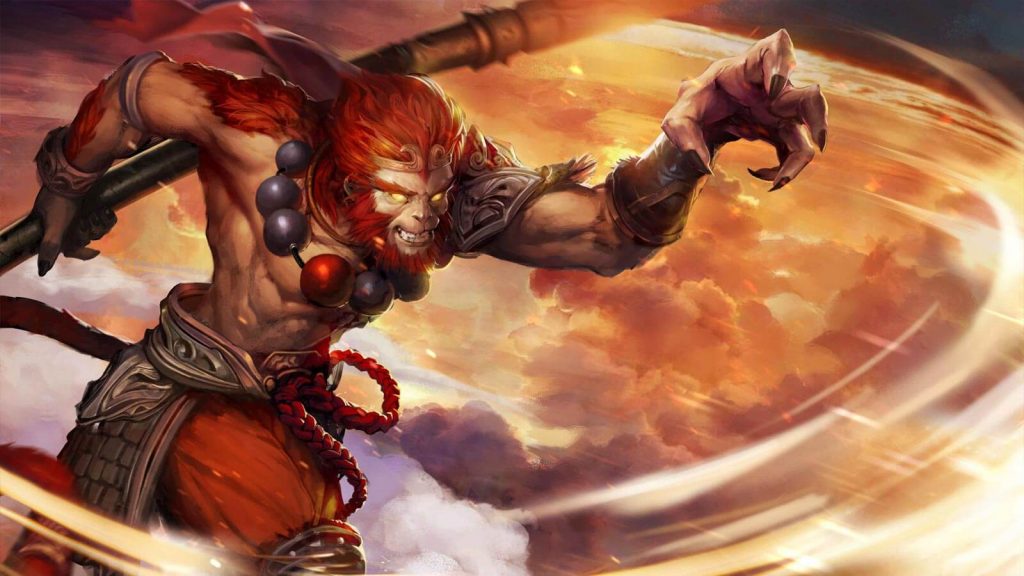 The appearance and even the background of Sun Mobile Legend may remind you of the Sun Go Kong character in the Chinese legend Journey to the West. Yes, Sun Mobile Legend looks like a monkey and he was born from a stone. Since he was a child, he has had superpowers but also he cannot use his power wisely. He was very naughty and often caused troubles, causing gods to be very angry.
As a punishment, God decided to imprison him for centuries. Sure, he could not free themselves with his own power as the Gods must be more powerful than him. Until one day, he screamed as loud as possible, and surprisingly, it could cut off the chain that tied him up.
Being free from the punishment, Mobile Legends Sun turned into a fighter hero with a unique costume like a crown and he has a weapon in the form of a magical cane. Just like other fighters, on the battlefield, he commonly attacked his enemy first.
Build Items of Sun Mobile Legends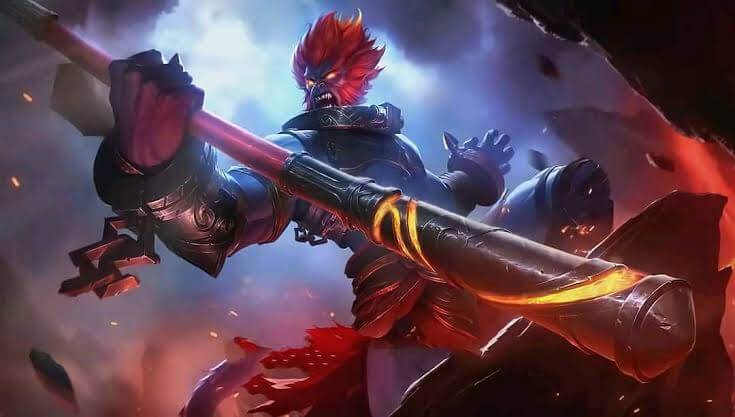 Build items are to improve Sun's power multiple times. The character has many items to use but here are the best among them.
Demon Hunter Sword
Demon Hunter Sword brings him +35 physical attacks and +25% attack speed. That's why the hero can get a unique passive with the basic attack of 9% from the target's health point (HP). The heath point functions as physical damage so that Sun can attack more strongly.
Warrior Boots
Warrior Boots are one of the survival items of fighters. The items add +22 in Physical Defense and +40 Movement Speed. More than that, it can also add Physical Defense from +5 to +25 for every basic attack with a duration of 3 seconds.
Blade of Despair
You can maximize the Sun's damage even more in the late game with a tool namely Blade of Despair. The item can add +5% Movement Speed and +170 Physical Attack. Meanwhile, his unique passive works when Sun attacks his enemy with a health point of less than 50%. That passive unique can improve Physical Attacks only in 2 seconds.
Queen's Wings
In Mobile Legend, the late game is a very important moment. To survive, the hero must have Queen's Wings as one of the defense items. The build works by adding +15 Physical Attack, +10% Cooldown Reduction, and +1000 health points. In addition, Queen's Wings can reduce the damage that is received with the hero Yi Sun Mobile Legends when his health point is less than 50%. Even that unique passive can improve the physical lifesteal up to 30%.
Endless Battle
To increase the movement speed, Endless Battle is an important thing. You can attach it to Sun. Yes, this item increases health points at +250, physical attack at +65, additional regeneration at +25, and physical lifesteal at +15%.
Sure, aside from those who have been mentioned above, there are still some other build items to have by Sun. For example, they are Corrosion Skythe, Thunder Belt, Athena Shield, and still more.
Skills of Sun Mobile Legends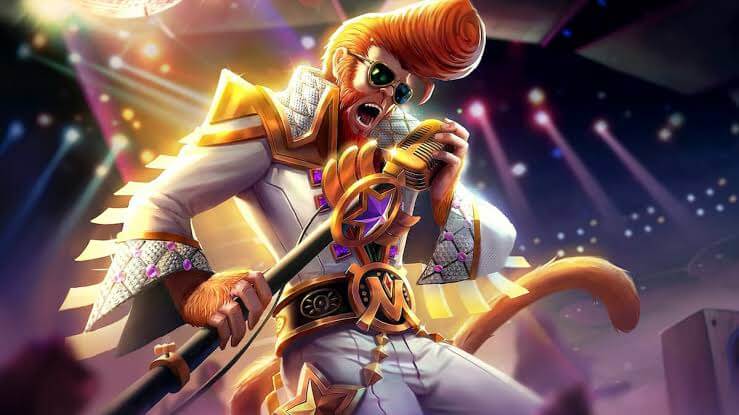 If build items refer to things to improve the abilities and skills of Sun Build MLBB, now, let's talk about the skills themselves. Generally, the hero has 4 primary skills. Each of them is explained as follows.
Throwing Golden Staff Accurately
The first skill owned by the hero is throwing golden staff very accurately. To do that, you are required to have 250 and +60% of the total physical ATK. If there is anybody else to touch the golden staff, he or she will get a slow effect for around 2 seconds. At that time, Sun makes a doppelganger.
More Physical Damage
The doppelganger made as a consequence of the golden staff can give more physical damage to the enemy. It brings a total point of 180 and +60% from the total physical ATK. With that point, the movement hero increases up to 30% only in 2.5 seconds.
Health Point Regeneration Improvement
Following the more damage from the clone, Sun can call it with the attribute of 70%. Meanwhile, when the enemy strikes back, instead of getting the damage, it improves the health point generation of build Sun Mobile Legends up to +80% of the total physical ATK.
Passive Skill
Sun's fourth skill is known also as the passive skill. The skill can reduce the enemy's physical Defense up to 6%. The physical defense can be stacked up to 10 times or it is around 60%. This power can just simply kill the enemy.
How to Get the Skin of Sun Mobile Legends
To get some precious skins to Sun, there are some methods to do. What are they?
Battle Buddha
How to use Sun in Mobile Legends? To answer this question, you must know first the way to get the skin of Sun in Mobile Legend. The first method is Battle Buddha. You can install it for free by collecting rare skin fragments with a point of at least 120. To do that, go to the Shop menu and click the Rare Skin Fragment. Choose Battle Buddha to install permanently.
Street Legend
The newest skin for Sun in Mobile Legend is Street Legend. To get the skin, you must collect 40 Lucky Gems. The lucky gem itself can be found by exchanging around 6,900 tickets in Lucky Shop. This method is quite easy. So, make sure to do it for the sake of Sun Mobile Legends empowerment.