PUBG Mobile is a battle royale game in the FPS (First Point Shooter) genre, which has many tournaments such as PMGC, PMCO, PMSC, to PMPL. This certainly makes it more attractive compared to other mobile games.
There is a career path that must be followed if your esports team wants to become a truly good professional team. PUBGM is no exception because several tournaments must be mastered before you can compete at the highest level.
However, the number of tournaments might overwhelm you. What is PEC? PMSCs? PMGC? Where should I start so I can enter the professional level?
List of Official Tournaments held by PUBG Mobile
There are several big tournaments that you know on PUBG Mobile such as PEC, PMSC, PMPL, PMCO, to PMGC. These five things are different from one another, you also need to know the differences.
You don't get confused, you can check the explanation of the following 5 top PUBG Mobile tournaments!
Differences between PUBG Mobile tournaments
1. PEC – Peacekeeper Elite Championship
Peacekeeper Elite Championship is a world-class tournament for the game Peacekeeper Elite. Oh, isn't it PUBGM? Relax because Peacekeeper Elite is a unique Chinese version of PUBGM.
This tournament was attended by 4 Chinese teams who won lower-level matches, as well as 11 foreign teams who received direct invites. PEC lasts for two days with four matches played per day.
PEC winners year over year:
X-Quest F (2019)

Nova Esports (2020)
2. PMSC – PUBG Mobile Star Challenge
The PUBG Mobile Star Challenge tournament is unique because it features a duet of tough teams consisting of 3 main rosters and 1 PUBGM content creator.
Thirty-two content creators go through a fan voting process until the remaining 16 people enter each team.
PMSC lasted 2 days, with a total of 8 matches played.
PMSC winners year over year:
RRQ Athena (2018)

RRQ Athena (2019)
3. PMCO – PUBG Mobile Club Open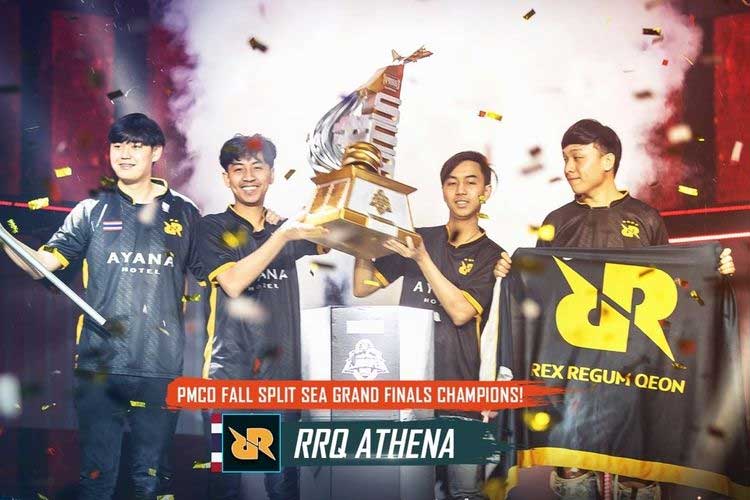 PUBG Mobile Club Open is where semi-pro teams can step up to the professional level. This competition is held in various regions worldwide, with participants qualifying through local tournaments or getting direct invites.
PMCO is held in spring and fall, aka Spring Split and Fall Split. The winners from the regional PMCO will meet in the global final.
PMCO winners year over year:
Top Esprot (2019)

Bigetron Red Aliens (2019)
4. PMPL – PUBG Mobile Pro League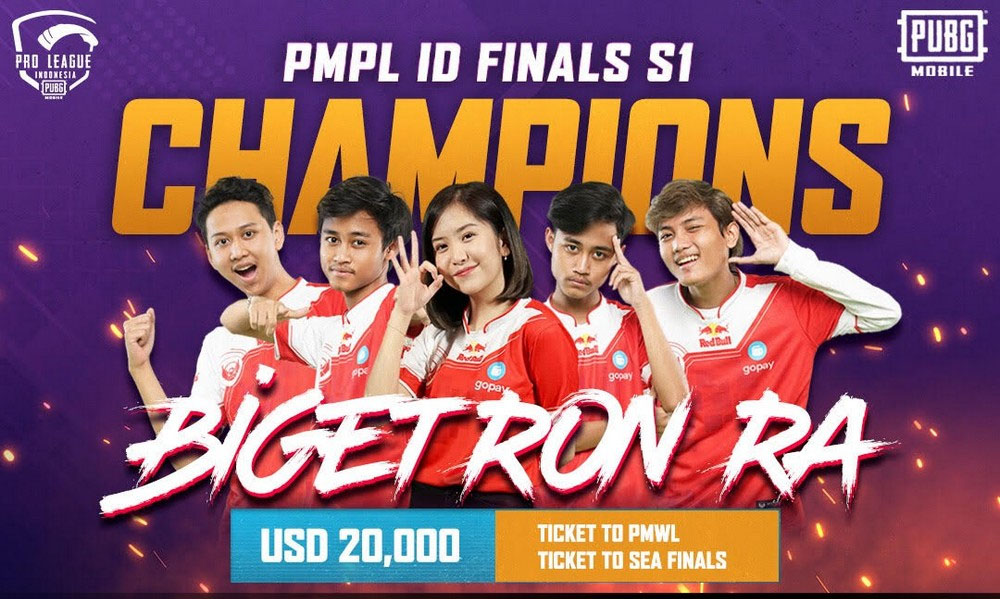 If PMCO is devoted to semi-pro teams, then PUBG Mobile Pro League is for professional teams. Like PMCO, PMPL is held in many regions and countries and in Spring Split and Fall Split.
PMPL country-level winners get tickets to the regional finals. This regional final will determine who will become the regional representative at the PMGC.
PMPL Indoneian winners year over year:
Bigetron Red Aliens (PMPL Season 1)

Aerowolf Limax (PMPL Season 2)

Geek Fam ID (PMPL Season 3)

Genesis Dogma Gids  (PMPL Season 4)

ION Esports (PMPL Season 5)

Genesis Dogma Gids (PMPL Season 6)

Boom Esports (PMPL Season 7)
5. PMGC – PUBG Mobile Global Championship
So, this is the creme de la creme of the PUBG Mobile tournament, namely the PUBG Mobile Global Championship. Here, the elite PUBGM team fights to find out who is the best this season.
PMGC starts in the league phase, which is played over four weeks. Every week there is a regular phase every Monday-Friday and a Super Weekend phase on Saturday-Sunday.
The 16 best teams from the league standings are entitled to advance to the PMGC finals for one week.
PMGC winners year over year:
Nova Esports (2020)

Nova Esports (2021)

S2G Esports (2022)
Those are some big PUBG Mobile tournaments that you need to know about. If your team wants to go pro, these events should be considered as your career path!
If you want to win a PUBG tournament, you need the right components to win it, you can Top Up PUBG via UniPin to maximize the PUBG Mobile gameplay you want to play!