Released in 2016, Franco Mobile Legends was a Fighter hero at first, having various animation skills. However, as of Season 3, Franco ML has a different role, a Tank-Support hero. His title is "Frozen Warrior," as reflected by his robust built and rugged presence in Viking character properties, not to mention his god-like power.
A Frozen Warrior of Nost Gal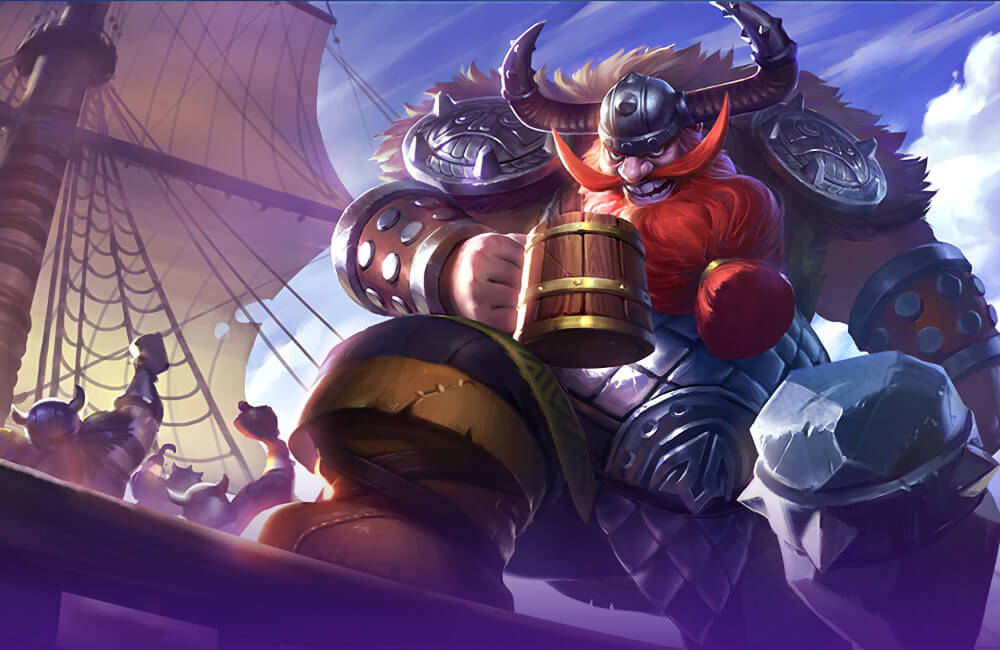 Franco ML is one of the heroes from Nost Gal, along with Bane, Freya, and Aurora. Far away from the Land of Dawn, Nost Gal is a continent of eternal ice and snow. The word Nost Gal also has the meaning "Off Life." For generations, Franco and his sea people have lived peacefully on the coast of the Frozen Seas.
However, the resurrection of Captain Bane – the Lord of the Seven Seas – and his legendary ship "the Black Pearl" ruined the peaceful lives of pirates and commoners. He wanted to regain his reign over the frozen land and seas.
Bane's cruelty resulted in many tribes fighting back, including Franco and his people. They banded together as comrades to fiercely oppose Bane's rule and bring back peace to their home.
Due to Franco's courage and power, the people give him the title "Frozen Warrior." Among Nost Gal warriors, Franco and Freya Mobile Legends have the Viking and Norse properties, respectively, in their MLBB's character and background.
Franco ML Heropedia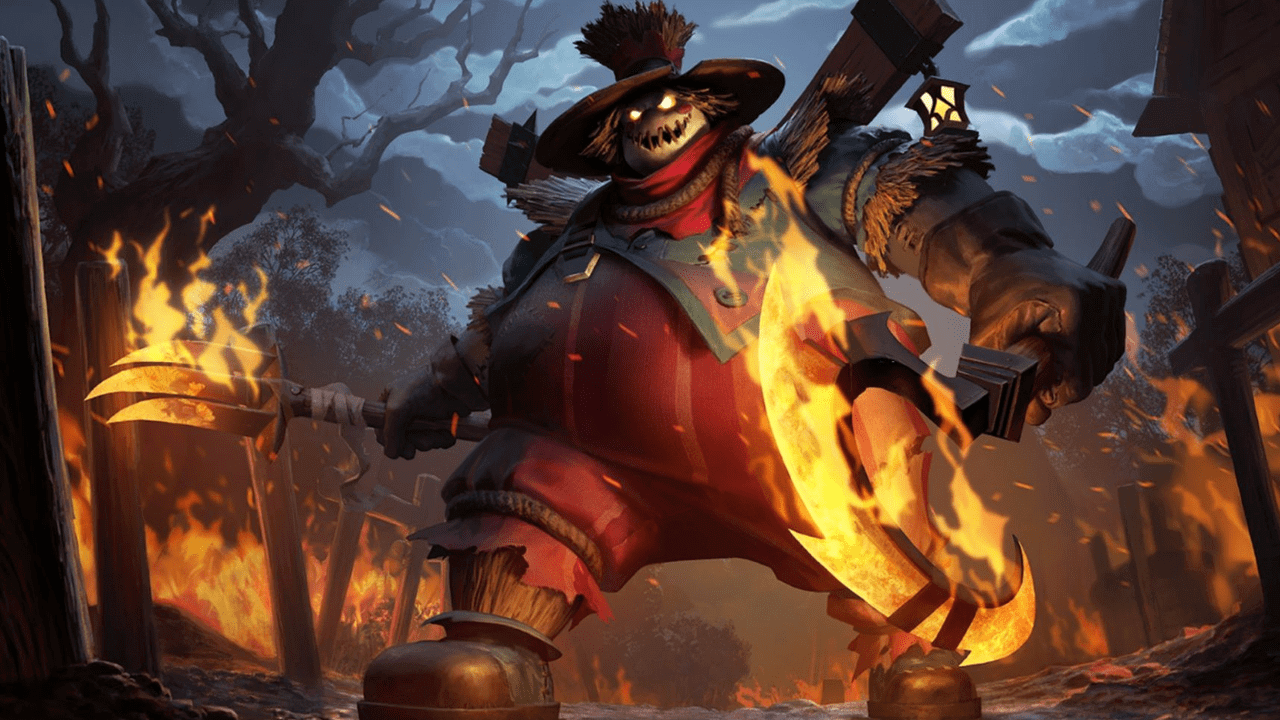 Franco Mobile Legends is one of the heroes famous for his large built and deadly skills.
His Role
Franco ML is one of the Tank heroes in MLBB who has outstanding abilities, especially as a disabled hero. He can provide deadly counter-attacks to all MLBB heroes. Many Tanker players widely use him and his ability as a hero.
You can have the recommended emblems of Tank and Support for Franco. The recommended spells you can use are:
Flicker, to escape from opponents' gank and to blink,
Petrify, to deal additional CC, and
Purify, to remove CC but not Suppression effect.
His Skills
Passive Skill – Wasteland Force
First Skill – Iron Hook
Second Skill – Fury Shock
Ultimate Skill – Bloody Hunt
His Build Items
You must have the following Franco ML build items to play this hero better or deadlier.
For Team Buff, you need Shadow Mask, Magic Shoes, Dominance Ice, Oracle, Antique Cuirass, and Guardian Helmet.
For Offensive Build, you need Tough Boots, Dominance Ice, Athena Shield, Immortality, Antique Cuirass, and Thunder Belt.
5 Techniques You Need to Know About Franco MLBB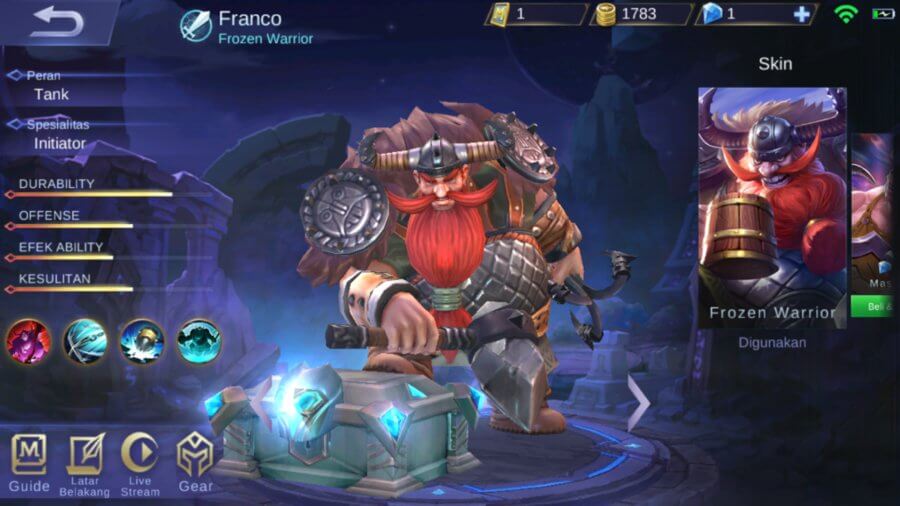 How to play Franco? Or, how to optimize Franco ML as one of the deadliest Tank heroes? Here are some basic techniques you (or a Franco player) need to learn.
Take advantage of animation-delay
You can apply this technique since the early game, especially during the laning phase. If you notice, there is an animation delay in MLBB, namely when heroes will stay in place for a few moments before attacking or using their skills. This delay or pause can be quite long (0.5 – 1 second).
As a Franco Mobile Legends user, you can grab this chance by releasing Iron Hook. It is an effective technique with Marksman heroes as your target since they usually stand still while attacking.
Play defensive by resetting the jungle
Franco ML's Iron Hook can attract not only heroes but also minions. It includes minions in the jungle (buff). If you see an enemy is hitting, you can pull the minions out of their nest. By pulling the minions (buffs) away, they will go through a "reset" – they will go back to their original location while recovering their life fully.
You can use this trick, especially when you are in the upper or lower lane, namely to stop your enemies from getting into the little carb jungle (and get gold).
Use the Flicker Hook
The technique is using Flicker spell after casting Iron Hook. That way, the enemy is willing to get to your position after the Flicker. You can draw opponents directly under the turret or in the middle of your heroes' crowd. Once you pull out the enemy, you can instantly continue with your ultimate move.
Take advantage of Ultimate Flickr
As a frequent Franco player, you will gradually realize that it is difficult to use his Iron Hook, especially when encountering heroes with high-level movement. You can initiate with Franco's Ultimate skill – Brutal Massacre instead. However, since it is hard to walk towards the opponent directly, use Flicker to get closer rapidly and bring out the Ultimate instantly.
Predict other heroes' positions
How to play Franco better? You must know that you cannot direct Franco ML's Iron Hook directly to the opposing hero. Rather, you have to direct it to the next position the opponent is more likely to move.
The more frequent you play, the better your ability to estimate the direction your opponent will move.
Indeed, practice makes perfect. If you want to play Franco ML better, you need to master the above tricks. If you need to top up your MLBB diamonds or get a game voucher, go to the UniPin website. Enter your User ID and Zone ID, and then select the amount of diamond you want to buy, and you will get a lot of bonuses.