As usual, Garena holds various events every month for the Free Fire game. However, this August, you will get something different. Many special events you can attend on Free Fire. Here, we will help you to learn more about the event terbaru garena Free Fire.
5th Anniversary of Free Fire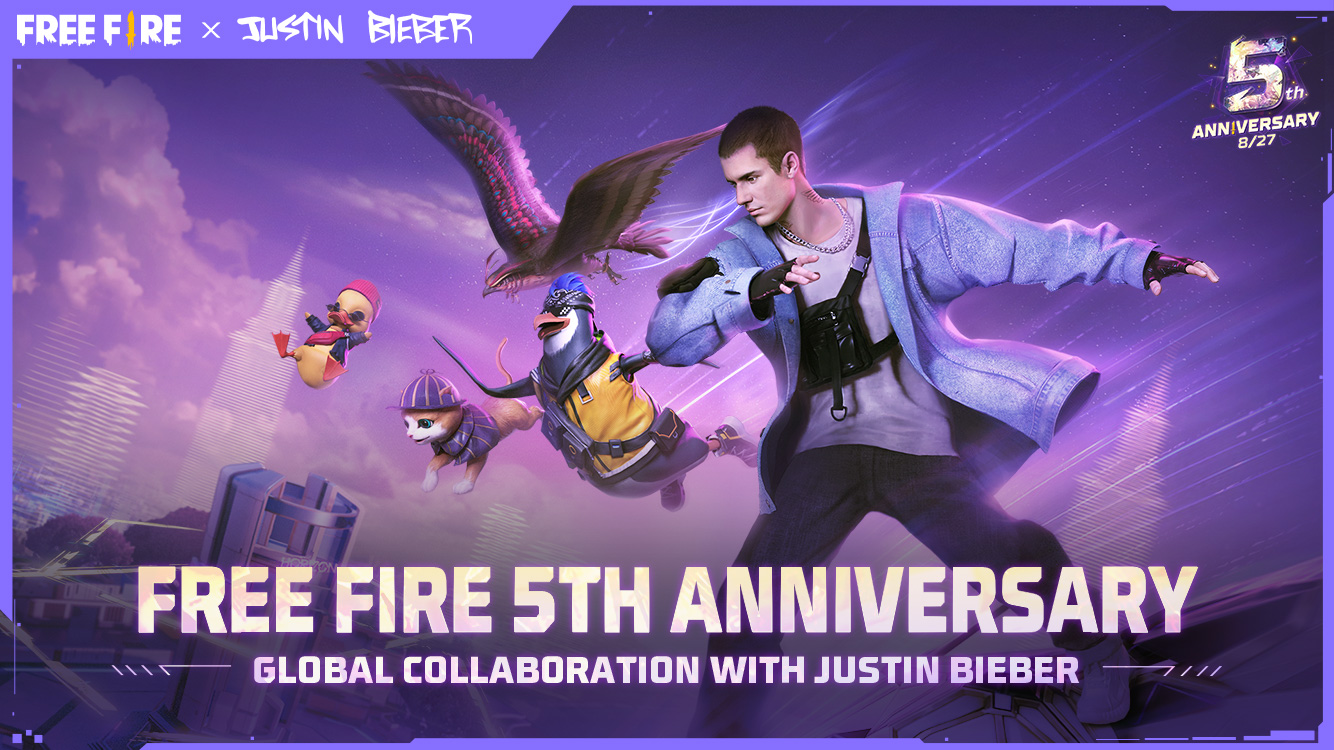 The first event you should look for is the Free Fire 5th Anniversary. Yes, our beloved game has been around for five years. So, it is not wrong for Garena to celebrate this milestone with a special event. And, they are planning to do that.
First of all, the event will last for almost a month. It starts from August 5th to 27th. Luckily, we have been able to acquire the leak of what kind of gift you can get from this event, also the mission you should do to get those gifts. Here are the lists of the skin you can get from this event terbaru garena.
Golden Futurnetic Bundle
Sterling Futurnetic Bundle
Passion Reuniter Bundle
Beauty Reuniter Bundle
Monster Truck – 5th Anniversary
Sports Car – Crystal Symmetry
Motorbike – Crystal Symmetry
Groza – Sterling Futurnetic
Treatment Sniper – Sterling Futurnetic
M4A1 – Sterling Futurnetic
M1887 – Sterling Conqueror
Gloo Wall – Universe Shatter
Gloo Wall – Binary Call
Katana – Sterling Futurnetic
Limitless Punch
Universe Shatter Backpack
Sterling Star Backpack
As for the missions you should complete to get those gifts, we have already made a list. Here they are:
Cumulative Login 5 days (August 3-12, 2022)
Weekend Login (August 6–8, 2022)
Special Mode (August 5–14, 2022)
Event: Reunite the World (August 5–8, 2022)
Astro Map (August 5–14, 2022)
Weekend Special Login (August 5 – September 14, 2022)
Battle Capsule (August 5 – September 14, 2022)
United FF 5th Anniversary (August 5 – September 14, 2022)
Cumulative Booyah Mission (August 6–8, 2022)
Style Capsule (August 6–8, 2022)
Time Limited Diamond Store (August 13 – September 14, 2022)
Time Limited Diamond Store 2 (August 13 – September 12, 2022)
Cumulative Kill Mission (August 16–22, 2022)
Daily Weekend Login (August 19–22, 2022)
On the last day of the event, you can see a special performance from Justin Beiber. In this in-game performance, he will perform the Beautiful Love song on August 27, 2022. This performance will also be the first-ever performance you can see in Free Fire. You also can use Justin Bieber's avatar to perform on the stage during this event terbaru garena.
Furthermore, Garena also released two playing modes you can try. It is one of the best parts of this event terbaru garena. The first mode is the "Free for All" mode. In this mode, 16 players will play against each other. The location is El Pastelo, and you can choose any weapon you like to defeat the opponent. The players that collect a certain amount of points will win the battle.
The other mode in this event terbaru garena is called Droid Apocalypse. 12 players will play against each other. Their mission is to use their droids to convert a human into droids. Then, after a certain number of players is left in the game, they will transform into hunters, and the droid hunting mode is start. Players will get extra stats from the droids they have. Then, the winner will be decided based on the points they have collected within three rounds.
Booyah Merdeka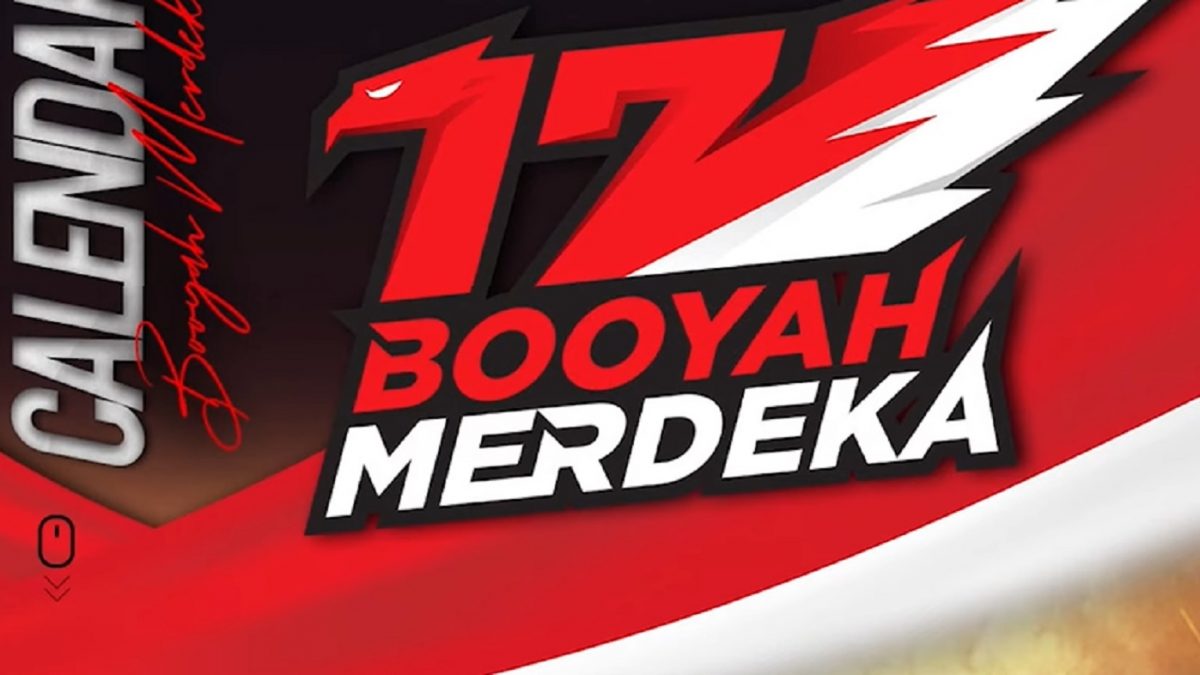 The next event terbaru garena is Booyah Merdeka. This event is held to commemorate Indonesian Independent Day on August 17th. Last year, Garena also held this event. This year, you can enter this event for free.
The requirement most likely is the same as the last year's tournament. Your player must be at a certain level (last year was above 40) and rank (last year was above 2538). The registration is also easy. You only need to open the Event menu in Free Fire and choose the Booyah Merdeka event. Once you fulfill the requirement, you can apply and join the event.
Mystery Shop
The mystery shop is another event terbaru garena that many players expect to appear this month. It is one of the events that all Free Fire players want because it offers many benefits. One of them is you can buy items at a much more affordable price. During this event, all items you can find in the store got big discounts. The last mystery shop even gave players a 95% discount for many items.
That is not all. At Mystery Shop, you also can find rare items that you might never find in the in-game store. If you try to acquire that item normally, it also needs a lot of time and resources. At Mystery Shop, you can buy those items at low prices.
So, when will this event appear? Unfortunately, like its name, it is a mystery. Players don't know when it will appear. However, in the past event, a mystery shop event appeared once every two months. The last mystery shop was in May 2022. So, we assume that in August this year, you will meet this event again. Now, are you ready for the event terbaru garena?