Playerunknown's Battlegrounds (PUBG) Mobile is currently known as one of the many popular first-person shooters (FPS) games. This game can be played anywhere and anytime using a smartphone. You can also practice playing PUBG Mobile on a PC with simple tricks. Furthermore, you can move and shoot more comfortably using the keyboard and mouse. But, how to play PUBG on PC?
You can do PUBG Mobile on PC using various methods. You can choose to play the shooting game by using additional software as an emulator or not. When using emulator software, you will have a more significant workload on your computer device. Therefore, you also need to pay attention to the specifications of the computer used.
Regardless of your choice to use an emulator or not, there are three methods that you can use. For a more detailed explanation of these methods, see this article further.
How To Play PUBG Mobile on PC without Emulator?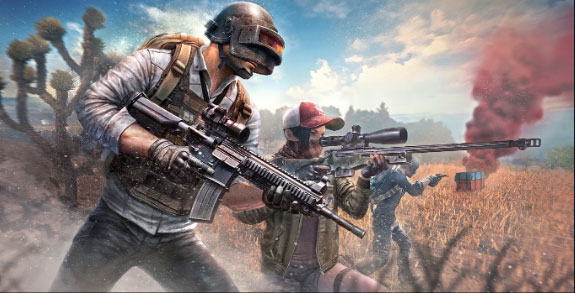 The first way to play PUBG Mobile on a PC is by utilizing screen mirroring technology. This technique allows you to play various Android games on PC devices. The steps you need to take to practice this technique are as follows:
Download and install the APowerSoft application on your PC/laptop device. This application helps do screen mirroring from a smartphone screen to a PC/laptop.

Activate the smartphone's USB Debugging feature. You can do this by going to the Settings option on your smartphone.

Download the APowerMirror application and install it on a smartphone device.

Connect the smartphone to the computer using a USB cable.

Do screen mirroring and run the PUBG Mobile game on your PC/laptop.

Configure the game button settings to play PUBG Mobile on your computer.
For the convenience of playing the PUBG Mobile game on a computer device, you must make keyboard key settings. To activate this feature, there are several steps you need to do, namely:
Ensure the smartphone is connected to the computer and the USB Debugging feature is active.

Run the PUBG Mobile application on the smartphone. At this stage, the screen will display a pop-up window asking you to download the keyboard settings. Select Download Now.

After downloading, you can press the "Game Keyboard" button on the smartphone screen.

Next, you can find nine button options, namely:
Delete: Deletes the button settings

Refresh: Update button settings

Save: Save button settings

Help: Introduction to basic buttons

Close: Closes the button settings page

Joystick: Controls direction

Key: Added a button to control movement

Aim: Aiming at the target

Fire: Shoot
You can do a reset or take advantage of the app's default settings.
Play PUBG Mobile for Free on PC
Apart from downloading paid PUBG games on Steam, there are alternative ways to play PUBG mobile on PC for free. You can do this method legally, namely by installing PUBG Lite. Unlike the standard PUBG, PUBG Lite is designed to work on PCs with lower specifications. Therefore, you will see that PUBG Lite has worse graphics quality than standard PUBG.
PC Specifications for Playing PUBG Lite Games
Before playing, consider the minimum and recommended specifications required by the PUBG Lite game.
Min specifications
OS: Windows 7/8/10 64 bit

CPU: Core i3 2.4 GHz

RAM: 4GB

GPU: Intel HD Graphics 4000

Storage: 4GB
Specification recommendations
OS: Windows 7/8/10 64 bit

CPU: Core i5 2.8 GHz

RAM: 8GB

GPU: NVIDIA GeForce GTX 660/AMD Radeon HD 7870

Storage: 4GB
How to Install PUBG Lite on a PC
The PUBG Lite installation process is straightforward; just follow the steps below:
Visit the PUBG Lite PC website. There, you will find a button to download PUBG Lite.

After the download process is complete, you can perform the installation directly.

You will be asked to enter a PUBG account when installing. If you still need one, be sure to register first.

After a successful login, you can press the Install button. When the installation process is complete, you have found a solution for how to play PUBG Mobile on a PC.
How to Play PUBG Mobile on a PC Using an Emulator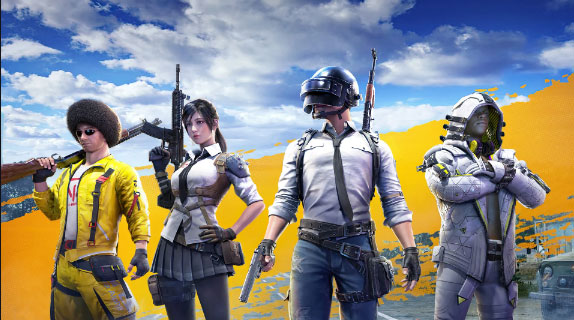 Using an emulator is the third method you can try to play PUBG on a PC. This method is a combination of the two previous methods. You can play PUBG for free with good graphic quality.
Preparatory Steps
In this method, you can use various Android emulator applications that can be downloaded for free online. As a recommendation, you can use Bluestack. Before downloading BlueStack, you first need to know the required specifications.
Min specifications
OS: Windows 7 or higher version

CPU: Intel or AMD

RAM: 2GB

HDD: 5GB
Specification recommendations
OS: Windows 10

CPU: Intel or AMD multi-core with single thread benchmark score > 1000

GPU: Intel/NVIDIA/ATI with benchmark score >= 750

RAM: 8GB
Steps to Install PUBG on a PC with the Bluestack Emulator
After making sure the computer specifications are suitable for running Bluestack, you can follow the next steps as follows:
Download and install Bluestack.

After a successful Bluestack installation, you will be asked to log in to your Gmail account.

When logged in to Gmail, you can search for PUBG Mobile in the search field.

After finding it, do the installation.

Log in to your PUBG account, and you're ready to play.
Those are three methods of playing PUBG on PC that you can practice. Good luck! It can be your reference in playing PUBG Mobile on PC.
If you want to improve your PUBG Mobile game. Of course, you must Top Up UC PUBG Mobile only on UniPin now!