What is the best earn money games Android? Playing games is often chosen by many people to spend their spare time. It is fun for sure.
However, you cannot deny that it sometimes wastes time. You know that many people may have been addicted to games. They just don't realize they have spent so many hours just to be in front of the screen.
Interestingly, if you can choose the right game to play, this activity is no longer only wasting time. Aside from having fun, you can also earn money from this. Well, below are some earn-money games you can play on Android smartphones.
Play Gamer
Play Gamer is one of the Android games you can utilize to earn money. In general, it is a kind of fund balance generator to earn coins without you having to invite friends. Then, the points collected can be exchanged for real money.
You only need to play games available in the app. The more often you play it, the more points to collect. Moreover, it is if you can win every game you play. Even when winning the game, automatically, the points are exchanged into dollars or any of your currency.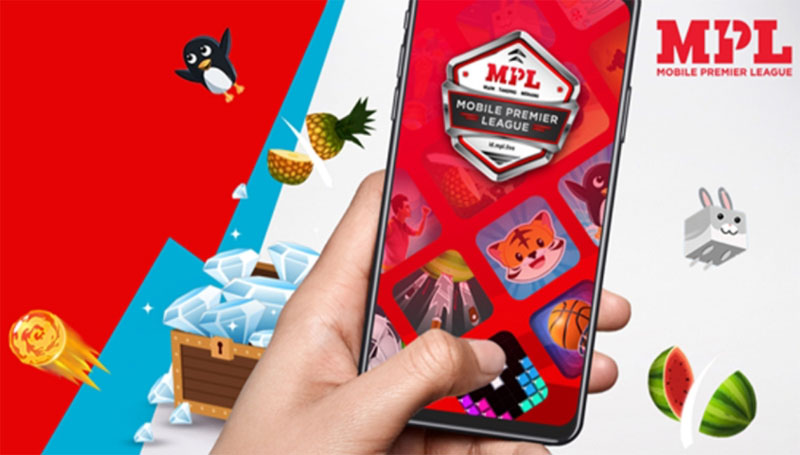 Mobile Premier League (MPL)
The name of Mobile Premier League or MPL must be familiar enough in the realm of Android fame lovers. MPL is a kind of app that can load numerous online games. There are rewards to get if you win the game and this is the way you can earn money.
Yes, as a player, you must win the game you have chosen. Your champion will be rewarded with a diamond. Then, you can just exchange the diamond for real money. It is interesting, isn't it?
Hago
Hago is another popular money-earning game you can play. Even it got its popularity in 2010. Until now, it has many active members who play the app every day. Just install the app on your Android smartphone. After the installation process is done, you can enjoy many types of games.
Aside from many game options, there are some other reasons why Hago is very popular. It had some features including the multiplayer feature. It means you can play this online game with other players. Besides, the size is small, making it not spend too much space on your smartphone.
Of course, another reason is that you can earn money from the app. When installing Hago, make sure to also install another app namely Lucky Miner. Lucky Miner helps you during the Hago installation process. Besides, the coin you collect can be exchanged for real money through this app also.
Island King Game
Island King Game is also quite popular in the realms of gamers and online money hunters. The app has been registered with the financial authority so you should not worry about collecting money from it. Yes, it is guaranteed to be 100% legal.
Sure, it is not the only reason why this game is very popular with many players. The gameplay is designed to be very challenging. That's why you will not feel bored and even be more curious about it.
Different from other apps mentioned above, there is only one game in the Island King Game. In the game, you are asked to adventure to establish your island. So that you can move to the higher level faster, you must play the game as often as possible. When your level has been high, coins from the King of Clans can be collected more easily.
Coins in the Island King Game are divided into 2. They are the standard and red coins. You can use standard coins to buy the tools needed in the game. Meanwhile, red coins are exchanged for real money. Don't worry, the real money will be transferred into the bank account that has been registered to the game.

Market Glory
Do you still need other references for games with money to earn? Well, the next recommendation is Market Glory. It is probably not as popular as Mobile Premier League or Island King Game. But don't worry, the money here is real and the games are fun.
Similar to the Island King Game, there is only one gameplay in the app. You are asked to establish a company and run it until you get a profit. The profit of this unreal company is real. Yes, you can exchange it for real money and the app will transfer it to your bank account.
Not only exchange it for money in your currency but also you can convert it into Bitcoin. Based on many reviews, Market Glory brings a bigger change to get the money easier and faster.
Point Republic
If you are a fan of games like SimCity or Township, make sure not to miss this one. Yes, Point Republic is even more fun than those games as you can earn real money from it. Similar to Market Glory, you are required to earn virtual money and later, you can exchange it for real money to transfer to your bank account.
Although the gameplay is a little bit different, Point Republic also lets you build a company just like Market Glory. Profits you get from the company can be collected and exchanged for money. Of course, this just makes the Point Republic more addictive for gamers.
Get to know more about your favorite game updates on UniPin Blog.