Have you ever watched "Kera Sakti"? Of course, you know that character, right? Wukong Free Fire is a character in a free fire game that is inspired by this character.
Therefore, wukong free fire character is also known as Monkey King. For those of you who are just starting to play free fire, you need to know about this character and the following facts.
Wukong Free Fire Characters and Stories
Wukong Free Fire is called the Monkey God. However, gender, age, and date of birth have not yet been stated, so it is still written "coming soon." This is because the Wukong free fire character is inspired by the legend of "Kera Sakti" who accompanied the monk in search of the holy book so that all of his identities have not been determined.
The Wukong character itself is a monkey figure with a body resembling a human or you could say a monkey-headed human. His appearance is modern with modern armor and monkey mask. Wukong Free Fire also has a weapon in the form of a Free Fire baseball bat.
The Ability of Wukong Free Fire Can Make You Win
Wukong Free Fire is one of the most popular characters in the free fire game. The reason why this character is popular is because of wukong free fire ability that makes it easy for players to win.
The main skill of Wukong Free Fire is the camouflage skill where wukong free fire character is able to change himself to resemble grass. This camouflage skill possessed by Wukong is able to follow the Bermuda and Kalahari maps. When in Bermuda, the Wukong character will turn brown and when in the Kalahari it will turn green.
Wukong also has the ability to cool down, just like other characters. But he has a unique cool down because he only needs to knock the enemy. After that, the skill can be used again immediately.
Wukong is also the first character to carry active skills. But unfortunately behind all these advantages, wukong free fire is not able to activate its abilities when in a squatting position.
The Best Free Fire Pets to Accompany Wukong in Fighting
The most active wukong free fire ability is the camouflage skill. That capability has been reworked and updated on the OB27. This makes wukong free fire character more preferred by players than before. Wukong became more reliable to be able to win the battle.
Wukong's camouflage skill makes him able to turn himself into a bush for 10 seconds so that he can fool the opponent. This ability can be even better if it is supported by the presence of pet free fire. There are several free fire pets that are suitable to be used as wukong free fire skill combination.
The first is Rockie with the stay chill skill. This Rockie ability can lower the cooldown of the high active Wukong skill, which is 300 seconds at level 1 to 200 at the maximum level. At level 1, Rockie's stay chill skill will reduce the cooldown by 6% and 15% at the maximum level. That means he can reduce the cool down to 15 seconds.
The presence of Rockie will help wukong free fire character to use their active skills more often. But so far only Rockie has become a free fire pet with the ability to reduce cool down. Of course this is very useful for wukong in battle royale mode, not in clash squad mode.
The second pet is Dreki with the dragon's glare ability. If wukong is combined with Dreki, wukong can detect one opponent using a medkit within 10 meters for 3 seconds at level. Meanwhile at level 3, Dreki's ability can make Wukong see four enemies within a 30 meter radius for 5 seconds.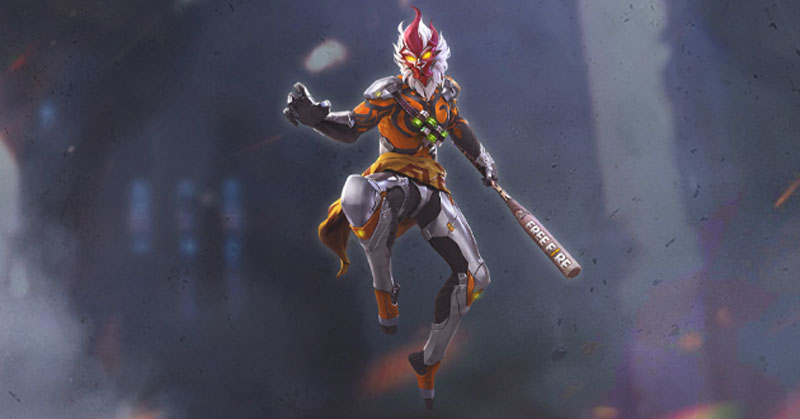 Furthermore, there is Falco which has skyline spree capabilities. This pet is useful for wukong in battle royale mode. The skill of Falco can increase the speed of the user's character while using the glider and when the parachute is open.
The next pet is Ottero with the ability to double blubber. When using this pet, Wukong will be able to recover some EP when using a treatment gun or medkit. The amount of EP gained is about 35% of the recovered HP. At the maximum level, this free fire pet is able to provide 65% EP.
The last free fire pet that can be wukong free fire skill combination is Mr. Waggor with his smooth glo ability. This ability is very useful for wukong or other characters in battle royale mode.
Through this ability, Mr. Waggor will give one Gloo Wall grenade every 120 seconds. At the highest level (at level 3), Mr. Waggor will present a unique gloo wall every 100 seconds when the user has less than two grenades.
Those are some facts about wukong free fire. For those of you who have just started playing free fire, you must try this wukong free fire ability to be able to win the match. Good luck!