Mobile Legends: Bang Bang is a game that was launched in 2016 by Moonton so they can become what they are today. But do you know who is the first hero in Mobile Legends?
In fact, the first hero you can use can be a strong or signature hero that you can use. In addition, you can use the first hero in Mobile Legends well so as to minimize existing mistakes because it's good for you to use.
So you want to know who is the first hero in Mobile Legends? Check out the article below!
Who Is The First Hero in Mobile Legends?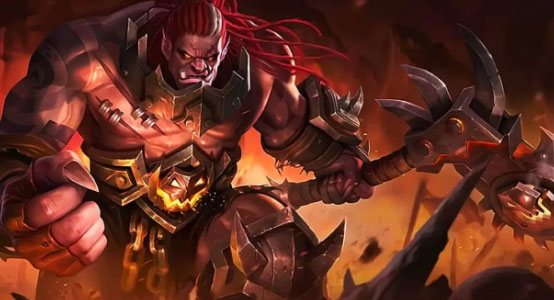 Actually, the first Mobile Legends heroes to get were pretty much Layla, Miya, Alucard, Saber, Tigreal, and Gord. However, in reality you need to play the game first to get it.
1. Layla
The first hero in Mobile Legends that you will meet first is Layla. You will use this marksman hero during tutorials such as tutorials and commands that you must know first.
Don't be surprised either, nowadays many Mytical Glory players use Layla as a Gold Laner. Because this one hero has high critical damage and can be used to kill enemies.
2. Miya
The second marksman hero that you can use as the first hero in Mobile Legends, who is he? Miya is one of the heroes that you can know. Because when you get battle points you can use Miya to replace Layla, you know!
Even though it's not a META for now, Miya is always an option for many players because this one hero is rated with an extraordinary attack speed and you can maximize it well with the several builds you've created!
3. Alucard
This fighter hero is quite strong in the Land of Dawn, has a fairly heavy spell vamp. Alucard can be one of your mainstay heroes that you can use. Don't get me wrong either, Alucard is one of the first heroes issued by Moonton (Mobile Legends: Bang Bang).
You can use this Alucard to become a Jungler who is ready to color your opponent, so that your opponent will have difficulty with the damage that Alucard has. Besides that, this one hero is also quite promising in the late game.
4. Saber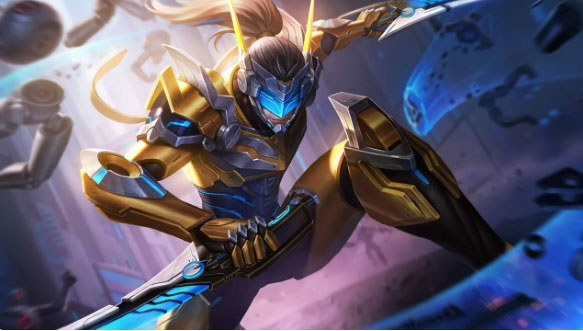 Use this one assassin Auto Lock and you can make one of the reliable hero locks to target enemies. Saber has extraordinary damage, because Saber can also be one of the moment heroes that you can use.
Besides that, Ultimate Saber is quite disturbing for marksman, mage, and also damage dealers. Saber is perfect for you to become a jungler who can move precisely and quickly.
5. Tigreal
The first tank that you can use is Tigreal. This one hero is the first Mobile Legends hero. In addition, with its durability which is thick enough to withstand attacks from opponents.
Tigreal also has crowd control and suppression which is enough to annoy the opponent. So, you can put this one hero to good use with your other team skill combos. So, use Tigreal to be a reliable roam.
6. Nana
Hybrid support mixed with Mage, Nana is a cute and adorable hero who turns out to be one of the first heroes ever created by Mobile Legends. Unique passive skills can make you run away from the enemies you fight.
Besides that, Nana can be a pretty good transition in Midlaner, her Ultimate skill is annoying and quite painful because there is high magical damage penetration and adds a slow effect to the opponent!
7. Eudora
Then you can use Eudora to be one of the first heroes you can use. This Eudora damage type has a stun effect and high burst damage. Eudora is also a fairly practical hero that you can use because it's easy to manage.
Apart from that, Eudora can play in the bushes so that the enemies don't get caught and the burst damage from Eudora can once the enemy combo disappears in the Land of Dawn.
Those are some things about who is the first hero in Mobile Legends, so of course you need to read more about the heroes in Mobile Legends! For more information about Top Up Mobile Legends, you can go to UniPin!